Euro 2016: Round of 16 Best Bets and DraftKings Picks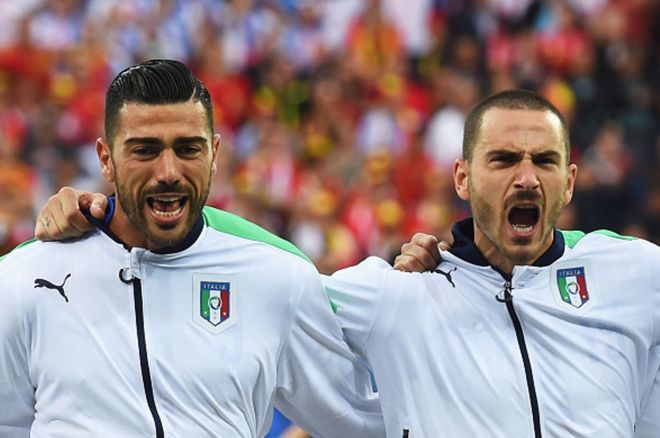 The Euro 2016 tournament is now through to the Round of 16, and there are some surprise survivors that need your attention. In this article, our friends at BookieSmash and FantasyWired examine some of the top bets and daily fantasy football DraftKings picks for this weekend's eight games.
Saturday, June 25th
Switzerland vs. Poland
This could be an interesting game. Defensively-solid teams tend to cancel each other out, but both teams have attacking players who could ignite the match. Robert Lewandowski and Xherdan Shaqiri are sure to be tightly marked throughout, but this will inevitably leave space for other players to exploit.
Croatia vs. Portugal
Not the fixture anyone was expecting, but Croatia's amazing defeat of Spain earned Rakitic and Co. an encounter with a seemingly-enraged Cristiano Ronaldo. He was back at his best against Hungary, scoring twice to forcibly drag his team of strugglers into the next round; he'll need the others to step up their game here.
Wales vs. Northern Ireland
Michael O'Neill says this is the fixture he wanted for Northern Ireland, and it's hard to argue with the idea that his team will be well-prepared for a clash between players who all mostly play in the English football leagues.
That said, Gareth Bale is like no-one Northern Ireland has encountered so far, and Wales may nullify the team in green and blue by following a similar counter-attacking style.
Sunday, June 26th
France vs. Republic of Ireland
Having scored in the 85th minute to take his country through against Italy, Robbie Brady was the toast of Ireland. Martin O'Neill's side now faces an even tougher opponent in the shale of host nation France, who of course won the teams' previous encounter thanks to a Thierry Henry handball, taking the team through to the 2010 World Cup.
Ireland will look to sit back and soak up the pressure, but France has the stronger team, and can be expected to go through.
Hungary vs. Belgium
Hungary has established itself as the surprise package of Euro 2016 after beating Austria and almost beating Portugal in the group stages, which it finished top of. Now comes the true test of this unheralded team which really works together well.
Belgium, in contrast, is still a team of individuals, with Kevin de Bruyne the only really outstanding member of the side so far. Eden Hazard and the disappointing Romelu Lukaku really need to find another level in these championships, particularly if they are to beat Hungary.
Germany vs. Slovakia
This would normally be considered a routine walk in the park for the World Champions, but Germany isn't quite at 100% in these championships. There's a lack of attacking thrust that really hurts this otherwise-strong team and makes it seem like Slovakia has a chance if it can grab a break. Germany is still more likely to win though.
Monday, June 27th
Italy vs. Spain
This is probably the game Spain least wanted, but my losing in the group stages to Croatia, Vicente del Bosque's side ensured a harder route through the knockout rounds. Antonio Conte won't allow Italy to drop in morale after the Ireland defeat, and indeed the Italians, with the ability to soak up all the Spanish possession pressure, could sneak through by a goal.
England vs. Iceland
Roy Hodgson breathes a sigh of relief on missing out on Portugal at this stage in the tournament, but Iceland isn't an easy opponent. Able to take all kinds of pressure and then attack quickly on the break, Lars Lagerback might just have built a side to defeat a vulnerable England team. Set pieces will decide this match, but it'll be close throughout.