Mexican Gaming Association Expects Online Regulation by the End of the Year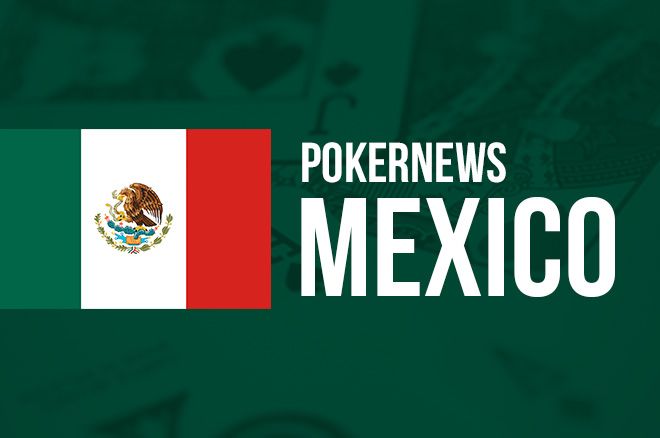 Due to the country's close proximity to the United States, great weather, and relatively affordable cost of living, Mexico is a popular destination for Americans looking to play online poker on the biggest online poker rooms, including PokerStars, 888poker, partypoker, and iPoker.
However, despite many poker players choosing to live most of the year across the border, online poker is unregulated in Mexico. That means that gaming companies that provide services do so by operating in a gray-area market. The president of the Mexican Gaming Association (AIEJA), Miguel Angel Ochoa Sanchez, has been urging for a bill to be passed for years now, and once again pressed for action in an interview with El Economista.
Sanchez, who believes a gaming bill will be passed this year, highlights that Mexican residents are currently playing online in huge numbers in an uncontrolled environment.
"Online gaming is very worrying, because it is growing exponentially and we can not control who comes to play or if that person is underage," Sanchez said.
It also appears that Sanchez is leveraging on an anti-American sentiment to gain some support.
"There are firms like the American PokerStars.com or Bet365.com, who do not pay taxes or create jobs in Mexico," he said. "The money is going to their countries."
Whether or not Sanchez deliberately misstated facts here is up for debate, as neither company's Mexican operations wind up benefiting the U.S. PokerStars currently operates from the Isle of Man, with its parent company, Amaya Inc., publicly traded on the Toronto Stock Exchange. While it is true that PokerStars now services players in New Jersey, this is not connected to the worldwide PokerStars client that Mexican residents play on.
The connection made with Bet365 is even more confusing, as the company does not service any customers in the US and operates from the United Kingdom.
Will Gaming Regulation Pass in Mexico?
Industry experts believe it isn't a matter of if, but when online gaming regulation will pass in Mexico, primarily due to what Sanchez once estimated to be $200 million-per-year in tax revenues being left on the table that could benefit the country's struggling economy.
Poker players in Mexico have been anticipating a change ever since a gaming bill was passed in December of 2014 by the lower house of the Mexican Senate. Expectations at the time were that the draft would be fast tracked for approval before the legislative session ended.
Delays were announced in what was believed to be unrelated to the bill. At the time, the president of the Mexican Senate, Luis Miguel Barbosa, announced that the passing of a gaming bill would be delayed until 2015. It was speculated the delay was due to the high amount of last-minute controversial bills and constitutional amendments, including some from president Enrique Peña Nieto.
The AIEJA urged for a bill to be passed in 2015, however, the year came and went without any legislative action. Sanchez believed at the time that a bill would be passed before the year ended and has once again set expectations that it could happen during the next legislative session, which runs from Sept. 1 to Dec. 15.
Stay tuned at PokerNews as more develops in the Mexican gaming marketplace.
Want to stay atop all the latest from the poker world? If so, make sure to get PokerNews updates on your social media outlets. Follow us on Twitter and find us on both Facebook and Google+!