Online Poker Gets Boost in Pennsylvania, Passing House Vote with Tie To DFS Bill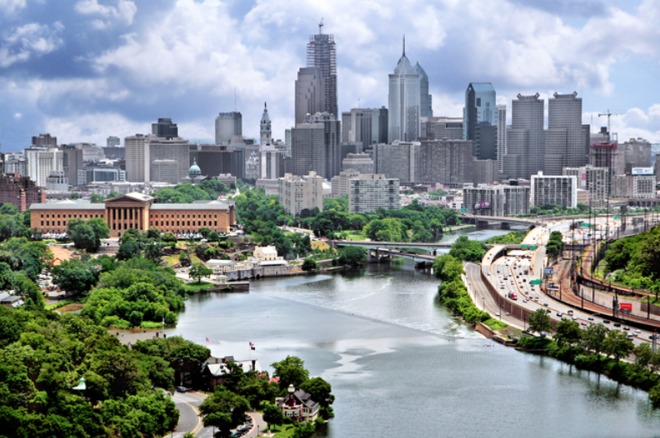 The first step of Rep. John Payne's plan is complete. The Pennsylvania House attached iGaming to its daily fantasy sports bill Wednesday, setting the stage for the bill potentially to be passed by the legislative body Thursday.
The author of the Pennsylvania bill that would authorize and regulate Internet poker, as well as other online casino games, told PokerNews on Tuesday that he hoped to see the two gaming-related bills combined in the next session.
It happened in the best possible way for the future chances of the legislation, without the attachment of another amendment that would authorize video gaming terminals (VGTs), or glorified slot machines, for any Pennsylvania establishment with a liquor license as well as truck stops.
The gaming package was first brought up Wednesday with VGTs attached. That amendment is opposed by the state's casinos, and garnered much disdain from some outspoken representatives on the floor. The package was rejected 116-79.
It was a repeat of what occurred on May 24, when House leadership ran the iGaming bill with and without VGTs, getting it rejected both times. Payne told PokerNews that people were confused on what they were voting.
This time, making sure there was no confusion, the House adjourned for 45 minutes following the rejection of the package including VGTs to allow for the parties to caucus before coming back with the vote on the same amendment without widespread VGTs (it still has VGTs in airports, but those will be run by the casinos).
The online gaming language was attached to HB 2150, Rep. George Dunbar's bill to regulate daily fantasy sports, by a 115-80 vote.
Pennsylvania legislative procedure allows for the amended bill to be voted on 24 hours following it receiving this second reading.
Daily fantasy sports is an urgent topic, as seen in New York last week when that state's legislature made it a priority to pass DFS before the end of its session while overlooking online poker. States want to begin regulating and taxing the activity before the NFL season begins to not miss out on that revenue.
Online poker being attached to the DFS legislation is a boost to its prospects, and not having VGTs along for the ride should not only make the revised bill more likely to pass through the House on Thursday, but also make it more agreeable for its next step in the Senate.
Rep. Payne says it's time to take this step.
"I thought this was going to pass last year," Payne told PokerNews on Tuesday. "People who use the misconception that this is an expansion of gaming, that's a wrong statement. You can go online as soon as you hang up and play online poker or blackjack. The sites are there. They're not illegal because we haven't said they're illegal, so they're legal but not regulated. To say this is an expansion of gaming, it's not. It's already there, so for goodness sakes let's protect minors and compulsive gamblers, and get revenue for the state."
*Image courtesy of Sam LeVan/FreeImages.com.
Want to stay atop all the latest in the poker world? If so, make sure to get PokerNews updates on your social media outlets. Follow us on Twitter and find us on both Facebook and Google+!