Proposed Amendments To California Online Poker Bill Show Compromise in the Works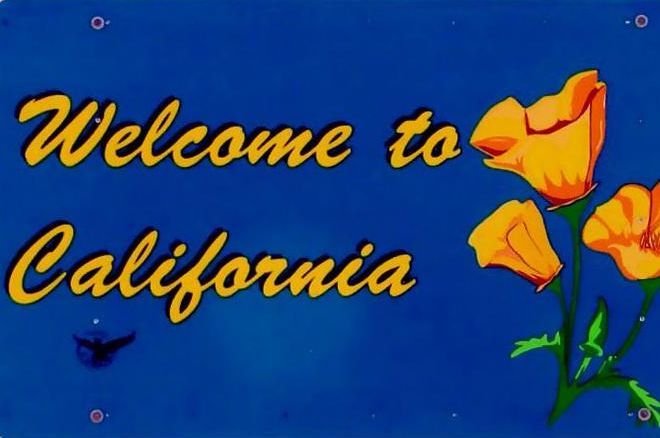 Proposed amendments released Tuesday for California's online poker bill show that there is a real ongoing effort to reach compromise on the one major roadblock remaining. Stakeholder reaction remains to be seen, but Assemblyman Adam Gray and his team may have accomplished what seemed impossible even four months ago — coming up with language to break the stalemate and move regulation of online poker forward in the Golden State. This year.
There were two seemingly insurmountable issues preventing online poker legislation in California entering 2016 — horse racing participation and bad-actor provisions. Gray addressed the first with a compromise between the tribes and tracks in February, and with these new proposals he introduces a path for the two main factions of gaming tribes to support the bill.
The so-called bad-actor issue has always revolved around the partnership a group of tribes led by Morongo and San Manuel have with PokerStars, the world's leading poker site. A coalition led by Pechanga objected to the advantage PokerStars gained while operating in the state previously during a gray period of legality when the Indian tribes weren't in a position to do so at the risk of their brick-and-mortar casinos.
The proposed amendments, posted here by California gaming attorney David Fried, ensure a level playing field by preventing service providers from using any existing list of customers or database containing customer information until 2019.
At the same time, the bad-actor date was set, not at the 2006 passage of the Unlawful Internet Gambling Enforcement Act previously suggested by the Pechanga coalition, but at the end of 2011. Only companies that took wagers in the U.S. after that date would be deemed unsuitable for license. PokerStars left the U.S. market in April of that year.
"I think that's a pretty equitable way to address the issue," said Robyn Black, a lobbyist for the California Thoroughbred Breeders Association. "It will be a level playing field out of the gate, and three years from now I don't know how relevant an already five-year-old database is going to be."
More relevant to horse racing are the license fee and tax structure added to the bill, as the possible $60 million annual stipend the industry has agreed to in exchange for giving up its right to be operators would come from fees collected by the state.
An early proposal of AB 2863 included a $15 million license fee and 15-percent tax rate. Instead, the amendments would set the one-time license fee at $12.5 million and a flexible tax rate based on annual cumulative gross gaming revenues from online poker. If revenues are $150 million or less, the rate will be 8.847 percent, between $150-250 million is 10 percent, between $250-$350 million is 12.5 percent, and above $350 million is 15 percent.
Black believes the horse racing industry will accept those terms.
"I haven't had the chance talk to the tracks and unions, but once again it certainly appears as though the chairman [Gray] is trying to come up with a number that assures there is the $60 million for racing but isn't a barrier for the market for would-be licensees," Black said. "He's trying to find that balance."
Black indicated her understanding is that Gray worked on those figures with Assemblyman Frank Bigelow, vice chair of the Committee on Appropriations, where she thinks the bill could be heard and voted on as early as next week.
The next step would be getting a full Assembly vote, which actually seems likely to happen this year.
"I think so," Black said. "I'm impressed with the amount of work that has gone into this. The personalities, the posturing — all of that — Chairman Gray said to put that aside and focus on policy. He's kept everyone focused. When he hits a wall, he seems to back up and ask people for more input. He's done an incredible job of doing the impossible."
*Image courtesy of Tobias Müller/Wikimedia.org.
Want to stay atop all the latest in the poker world? If so, make sure to get PokerNews updates on your social media outlets. Follow us on Twitter and find us on both Facebook and Google+!