Setback in California: Vote for Online Poker Bill Postponed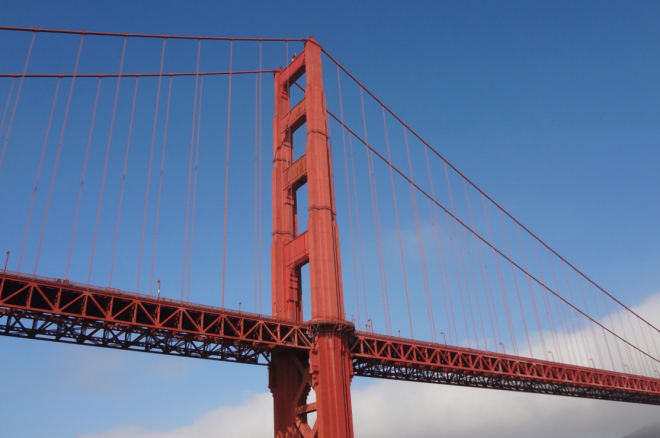 Online poker legislation in California entered Wednesday's Assembly Appropriations Committee hearing with one issue left to be resolved. At the end of the hearing, there were many.
It was thought AB 2863 would advance through its second committee and be ready to move in front of the Assembly floor. Instead, the issue was tabled for further discussion due to opposition from a six-tribe coalition led by Pechanga.
Interestingly, Pechanga chairman Mark Mccarro didn't speak at the hearing. It was Agua Caliente chairman Jeff Grubbe who spoke against the bill.
As expected, Grubbe opposed suitability language that Assemblyman Adam Gray, author of the bill, proposed last week in hopes of reaching a compromise. The language would prevent PokerStars and its tribal and card room partners from using the customer list that the most popular online poker site in the world acquired when operating in California during a gray period of legality so that all sites can start on a level playing field. In return, the Pechanga coalition was asked to accept that "bad actors" would be considered those who operated in California after December of 2011.
Grubbe insisted that PokerStars shouldn't be allowed to use its assets or brands in California, and that the "bad actor" date should be anyone who offered online poker in the state after the Unlawful Internet Gambling Enforcement Act passed at the end of 2006.
He went on to state that the dollar amount of horse racing's revenue stream needs to be lowered, an issue Gray told PokerNews in March was not up for negotiation and had deemed settled when the bill passed through the Governmental Organization Committee, as well as to complain that the entry fee of $12.5 million and gradual tax rate, between 8.8 to 15 percent depending on revenues, were too high. He noted that the tax rate in Nevada is 6.8 percent. In New Jersey, the rate is 15 percent.
Grubbe insisted that the coalition was not being obstructionists. Gray seemed frustrated with the continued opposition from the Pechanga coalition.
"I know this issue is complicated and new to this committee, but it's relatively simple," Gray said. "Horse racing in or out; suitability language in or out. Two years ago, we had a coalition that wanted suitability language in and horse racing out. They have gotten what they wanted. We have further revisions we can do to improve the suitability language. It's not as complicated as some people would like to make it."
Changing the entry fee and tax structure has the potential to unravel the unprecedented level of support the bill has gained. Twenty-one stakeholders signed a letter in support of the amended legislation prior to the hearing. A lower tax rate would lower revenues for the state, which is not going to get support from the Appropriations Committee. Chairwoman Lorena Gonzalez said that she wanted a 25-percent tax rate, but Gray convinced her it wasn't feasible. The horse racing stipend also would come from state revenues, meaning that adjusting it downward could lose the valuable support from that industry.
Gonzalez requested to add two fiscal amendments to the bill, one that already helps with the issue of fees by making it so that half of the $12.5 million fee for a license would count as a credit toward taxes. The other was for 10 percent of the first $60 million collected by the state to go to the general fund rather than to horse racing. Gray said he was open to those amendments.
Gonzalez said that she differs with Gray on the issue of suitability standards allowing PokerStars to participate in the market.
"There are people who operated in California and never paid taxes for a number of years," Gonzalez said. "It creates an unfair advantage and allowed them to keep money other providers don't have. With that unfair advantage we have the possibility that one company can come in with such severe market share that the others companies can't compete. If we want a long-term healthy online poker market, we have to ensure all companies can compete from the beginning."
Gray said that December of 2011 was chosen as the "bad actor" date because that is when the Department of Justice issued its opinion that states were legally allowed to regulate online poker.
"We need to make a public policy decision at what and where to draw the line on an illegal market," Gray said. "There's broad disagreement on that. From 2011 forward it is very clear that states had the ability to authorize online poker, but absent state authorization the activity would be illegal. At different points before that, it's a bit of a gray area."
Gonzalez admitted that, per legislative general counsel, they couldn't have a bill that targeted a single company for exclusion.
Before the members discussed the issue, Gonzalez allowed for stakeholders to speak for a combined six minutes in support and six minutes in opposition, then for others in attendance to just state their names and if they supported or opposed. The supporters had six representatives speak in their allotted six minutes, while Grubbe took up the entire opposition's six minutes.
Committee members seemed open to the bill and grateful for the work Gray has done in building the most broad support online poker regulation has seen in nearly a decade of discussion in the legislature, though uneducated on an issue that is new to them.
The way politics work, if the votes in the committee were there Wednesday then the bill would have been called for a vote. Instead, Gonzalez said the representatives would continue to meet with stakeholders for the next week or two. The next regular hearing for the committee is set for June 29, but she said if there is an agreement reached by the 22nd then the committee might set an additional meeting that week.
Despite the setbacks of the day, Gray remained hopeful.
"We have a well-thought-out, thorough bill that we've worked on for many years," Gray said. "I feel confident in the product we brought here today. I'd like to put the final touches on suitability language in the next week or two, and then we move forward. ... I think we are very close. This has been a long time coming. It is a difficult issue, and that's why it's taken nearly a decade, but I think we can get it done this year."
*Image courtesy of l0da_ralta/Wikimedia.org.
Want to stay atop all the latest in the poker world? If so, make sure to get PokerNews updates on your social media outlets. Follow us on Twitter and find us on both Facebook and Google+!