English Premier League: The Best Bets, Odds, and Sportbooks for 2016-17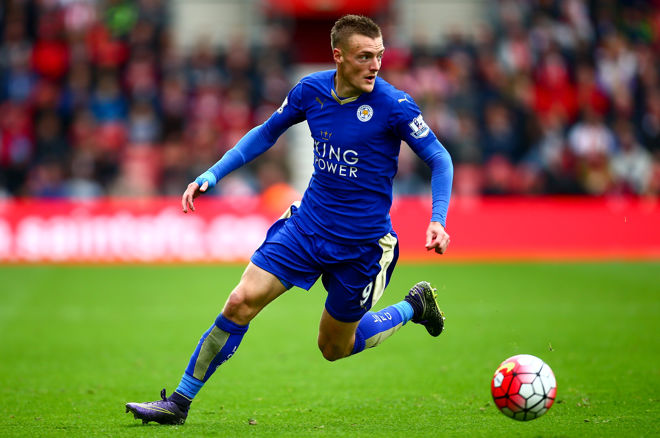 Seasoned poker sharks can recognize the odds of winning before taking action in any kind of game. The same is true for sports betting. With a new Premier League season on the horizon, the experts at BookieSmash have put together the ultimate betting guide for the season, which begins on Saturday, August 13. Here's a look at what you can find, and why you need to pay attention.
Which Teams Should You Bet On?
There are 20 clubs in the Premier League, including three newcomers for this season, and all of them feature new players who have been signed over the summer. It can be hard to keep track of all these movements and changes without a little help, which is why BookieSmash has cast its critical eye over each of the clubs, searching for the best bets on each team, and assessing which sides will perform best over the course of the season.
Check out the Premier League 2016/17 Preview and Complete Betting Guide for full clarity on the likely fortunes of each Premier League club, and the knowledge to make certain you'll be in the driving seat, wherever you're watching the game.
Where Should You Place Your Bets?
There are more online betting sites than ever before, and that can make it a real challenge when you're looking for the best odds and price for your chosen bet. Have no fear, because BookieSmash has just made that easy. An article about the Best Premier League Betting Sites for 2016/17 is going to make sure you don't ever miss out on an outstanding promotion, or on a betting special that could make your season.
It isn't just about pre-match bets. You, the bettor, can gain most by preparing well, building up your football knowledge well in advance of a game, and placing your bet calmly, but for some people, pre-match betting will never replace the adrenaline of the poker table. That's the reason why they've put together a guide to how to bet in-play with total confidence.
In-play bets carry more uncertainty than traditional bets, but thanks to amazing mobile apps from those top betting sites, it's easy and fun to make them, so you ought to give it a try. If you already play poker, you already know how to keep a cool head and outwit the person next to you. Betting might be about cold blood, but it's also about quick decisions, so have the strength of your convictions, and you'll go a long way.
How Can You Outsmart Other Bettors?
BookieSmash is all about beating the bookie and finding the best possible value, but it's also about giving you an advantage over your friends when they bet. If you think carefully about betting strategy, you're already ahead of 90% of average people who bet on sports — so a little bit of understanding of how betting works goes a very long way when putting money on the Premier League.
Look out for tactical bets you can make, such as crafty accumulators, which can turn run-of-the-mill bets into valuable gains for you, which you can tell your buddies all about after you've won. See what we mean with Tips for Tactical Betting Using Accumulators.
It sure helps to stay ahead of the latest transfer rumors. With Paul Pogba wrapping up a deal to move to Manchester United for a reported world-record fee, it already feels like football transfers represent a ripe betting market.
Keep up with the frenetic developments between players, clubs, and agents, with the regular BookieSmash Premier League Rumour Betting column, which this month looks at the winger who might fancy a move to Arsenal, and the young striker who fits Manchester City's business model.
If that doesn't satisfy your curiosity at what's happening in the Premier League, BookieSmash also has 5 Things to Watch Out For in the Premier League 2016/17, with yet more top odds to put you in position to profit.
Follow BookieSmash throughout the Premier League season and beyond, for unbeatable deals that will give you a head-start on every bookmaker.