Inside Gaming: Fabulous February for Nevada; Macau Slide Continues in March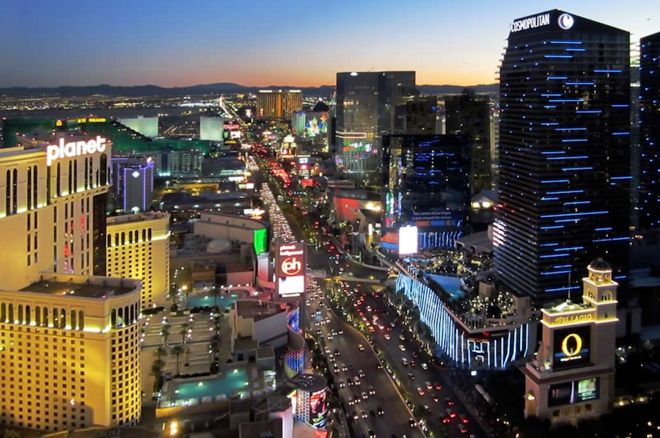 This week's installment of Inside Gaming sets aside for now ongoing turmoil over the future of Atlantic City to look at some positive revenue reports from Nevada and Ohio, as well as another not-so-positive one from Macau.
Super Bowl Betting Boosts February Revenue Increase for Nevada
The Nevada Gaming Control Board has released revenue information for the month of February, and the news was good for Nevada casinos who enjoyed a year-over-year increase in total gaming win of 8.05% for the month following a decline in January. It was a positive month for Strip casinos as well which saw an increase of 7.32% in February.
The sportsbooks were especially active during the month, helped early on with a record $132.54 million bet on Super Bowl 50, as reported by David Purdum of ESPN. With betting fairly evenly divided between the victorious Denver Broncos and the Carolina Panthers (not to mention the many props and other bets on offer), casinos earned $13.31 million on the game, the third-highest total ever won by the state's 194 regulated sportsbooks.
That represented nearly half of the $27.99 million won by Nevada sportsbooks in February, up a whopping 99.13% from the previous year.
The month saw a big revenue increase for craps (up 31.78%), upward moves for mini-baccarat (up 8.34%), blackjack (up 5.3%), and keno (up 2.31%), and a small boost for baccarat (up 0.86%). Meanwhile declines were experienced by Pai Gow (down 10.15%) and Pai Gow Poker (down 11.16%), roulette (down 12.96%) and bingo (down 24.87%).
Revenue from poker was up 5.44% for the month with a win amount of $8.975 million for casinos.
Crunch all the numbers, if you like, from the NGCB's latest revenue report.
Meanwhile in Macau, March Decrease Marks Another Down Quarter
Macau's Gaming Inspection and Coordination Bureau has also released a new report sharing monthly gross revenue from games of fortune from its casinos, and after a February that provided hope with just a slight 0.1% decline in revenue the numbers from March weren't as good, with casinos down 16.3% year-over-year.
That marks the 22nd-straight month of declining gaming revenue for Macau. For the first three months of 2016, revenue is down 13.3% from 64.777 billion pacatas to 56.176 billion pacatas — or a decrease from about $8.1 billion USD for the 1Q of 2015 to about $7.03 billion USD for 1Q 2016.
As Bloomberg explains, the week-long Lunar New Year holiday helped provide the relative boost in February for Macau amid the ongoing slide. A slight rebound in share value has investors hopeful regarding the future of the city's casinos, although trepidation abounds amid ongoing uncertainty surrounding declines in gaming revenue.
"Investors expect casino companies' first-quarter profit to improve because the Lunar New Year results came in better than expected, but revenue during the period is no better than the previous quarter," estimates Karen Tang, an analyst for Deutsche Bank AG whose analysis was shared by Bloomberg. Tang further believes gaming revenue "will probably remain soft in the second quarter because of a lack of major holidays to boost customer traffic."
Both Wynn Macau Ltd. and Sands China Ltd. have plans to open new casinos in Macau this year. The Wynn Palace on the Cotai Strip is currently scheduled to open in late June, while the Sands' new casino, The Parisian (also on the Cotai), has a target opening date of July. Last year saw the openings of both the Broadway Macau (formerly the Grand Waldo) in May by the Galaxy Entertainment Group and Studio City Macau in October by Melco Crown Entertainment.
However, according to Tang investors "could begin questioning whether the openings of... [the] billion-dollar resorts later this year would help earnings because of the 'disappointing' visitation and revenue generated by the new casinos last year."
Visit Bloomberg for more about how investors and others are presently viewing Macau's prospects.
Ohio Leads Midwest in Gaming Growth
Speaking of revenue reports, a new one from the national accounting firm of RubinBrown shows that Ohio's four casinos and seven racinos helped the state enjoy a 13.3% gaming revenue increase in 2015 — the biggest boost of all midwestern states for the year.
Cleveland.com summarizes the report which looked at 1,000 gaming operations (both commercial and those operated by Native American reservations or other tribal lands) in 40 U.S. states. Thanks to a full year of operation among its casinos and racinos, Ohio had $1.64 billion in gaming revenue for the year, behind only Indiana ($2.14 billion) and Missouri ($1.7 billion) among states in the midwest.
The report notes how there are no present plans to build new facilities in the midwest, with most of the growth in the near future being planned for in the northeast.
Overall the commercial gaming segment increased 2.3% in 2015 (among the operations considered by the report), "the first year since the 2008 recession that the majority of existing casinos saw year-over-year increases in gaming revenues." According to RubinBrown, the overall growth can be attributed to "increased consumer confidence," "higher levels of employment," and "increased disposable income from a decline in consumer prices."
Read more about Ohio's year and also peruse the complete report at Cleveland.com.
Photo: "Las Vegas Boulevard South," David Stanley. Creative Commons Attribution 2.0 Generic.
Want to stay atop all the latest in the poker world? If so, make sure to get PokerNews updates on your social media outlets. Follow us on Twitter and find us on both Facebook and Google+!