From High Stakes to the Hall of Fame Doorstep: The Life and Times of Eli Elezra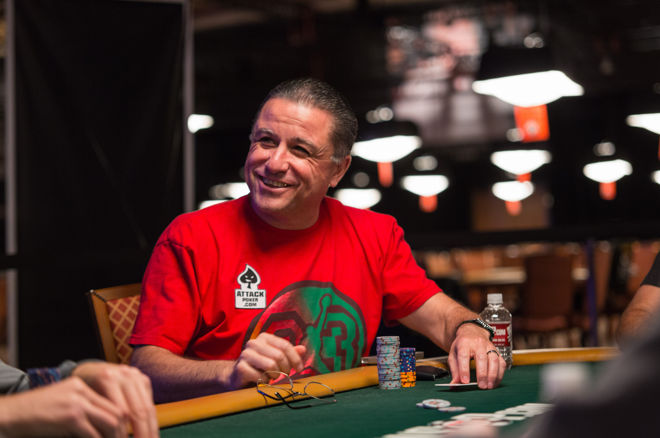 If passion for the game was the main criteria for induction into the Poker Hall of Fame, Eli Elezra probably would have been in years ago.
"I had 10 cashes at the World Series of Poker this year and I made two final tables, but I don't just play 11 or 12 hours a day in the tournaments. When I finish, I go straight to Aria or Bellagio and play cash until 5 a.m., then I get up at 11 a.m. and get right back into the tournaments. Why? Because I love poker," said Elezra, who at 55 years old became a first-time nominee for the Poker Hall of Fame this year.
"I've been playing in Las Vegas since 1987, and even in those days, it was five or six days a week. I don't know why - I just love it. I'm not playing as high [stakes] as I used to play, but I will tell you, when Chip Reese died, Doyle Brunson and I become very good friends and we talk on the phone a lot. Sometimes Doyle sits at home and says he isn't feeling very well; he's sick and he doesn't want to come in and play poker. I always say the same thing. I say, 'Doyle, that's your medicine. If you are sick, get off your ass and come play poker. When you play, you never feel sick.' I swear to you it's true. Whatever that is, it's in my blood too. When I play poker, I don't feel any pain and I'm never sick. I just love the game, I love the [mental] war and I love making money at it."
A Hebrew-language biography is currently being penned about Elezra's life, with plans for a late 2016 or early 2017 release. While the book will certainly include much more detail, the long and short of Elezra's history is that he was born and raised in Jerusalem, Israel. He served as an officer in the Israeli Army, fought in the 1982 Lebanon War, and nearing the end of four years of service, was wounded. After being discharged from the service, he moved to Alaska, first working in a cannery and then as a taxi driver to make ends meet.
While he started playing poker in a game with other Alaskan taxi drivers, Elezra really began to take the game seriously when he followed his sister and brother-in-law to Las Vegas, where they opened up a number of retail businesses, including several popular film development and T-shirt shops. He played regularly across the street from one location at the Stardust Hotel.
"Right away I started to play $20/$40 and $40/$80 at Startdust, then maybe in 1990, I played my first tournament at the Horseshoe," Elezra said. "By 1991 and 1992 I was playing in mixed Omaha 8-or-better and Stud 8 games with Scotty Nguyen. The truth is I immediately fell in love with the cash games, but not so much with the tournaments. Phil Hellmuth, he was playing all the tournaments, but we played mostly cash. I can remember Billy Baxter saying that if we had all played as many tournaments as Phil Hellmuth did back in the day, we'd have 25 bracelets by now, not 13, but we really didn't play that many tournaments."
Even though he was a fish at the beginning, Elezra liked poker.
"I was losing, yes, but I was enjoying myself," he said. "My businesses were making enough money that I could go and play blackjack or baccarat and lose some money. I just decided poker was my thing. Playing casino games you are going to lose all the time anyway. With poker I could at least have a good time doing it. Even as a fish, if you win two out of 10 times or three out of 10 times, you have something to feel good about."
As the nineties wore on, Elezra moved from the mid-stakes games at the Stardust to the biggest games in town at the Mirage, becoming a regular fixture in the $500/$1,000 Stud with players like Howard Lederer, Annie Duke and David Grey.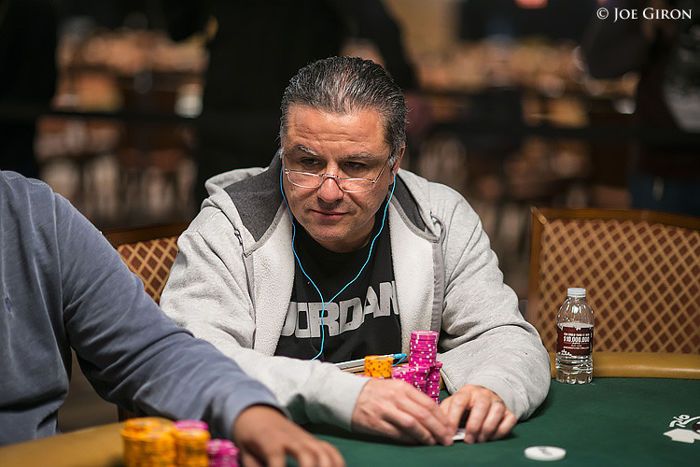 When the Bellagio opened in the fall of 1998 and Bobby Baldwin invited the high-stakes poker community over, Elezra was among those who made the move. Things turned around considerably for the one-time fish.
"That was when I made the biggest jump," he said. "I would play $1,000/$2,000 or $1,500/$3,000 with Doyle and Chip and I would win. They always wanted to kick it up, and playing three-handed with them, people thought I was completely crazy, but I was winning, and I made so much money. Today, Doyle is better than he was then. We played H.O.R.S.E., PLO and no-limit Hold'em. Deuce to Seven Triple Draw was introduced later, but we always played no-limit Deuce and I learned so much from those guys. Again, people thought I was crazy playing with the best in the world, but for whatever reason, I started winning."
The three-handed game soon got bigger, with the likes of Chau Giang, Jen Harman, Jason Lester, Gus Hansen and others joining in. The stakes quickly jumped as well, going from $2,000/$4,000 all the way up to $6,000/$12,000.
Elezra admits he may have played too many hands when the games got bigger, leading to a bit of a losing streak, but he soon realized there was so much money in poker, he needed to make a full-time commitment to the game and let his family take over his many businesses.
"We had 20 stores by that time, but in these games you could win or lose $300,000 or $400,000 a night. It was a bigger business," he said. "My biggest loss in a single day was $1.1 million. I lost it over 30 hours to John Young Brown, who was the owner of Kentucky Fried Chicken and the Governor of Kentucky. Guys would go home, sleep and come back and we were still playing. They all thought I was crazy. The biggest win I ever had in one night was $1.8 million and I felt completely untouchable. That's when I realized how cards can make you or break you. You have a winning session like that and you think you're untouchable, then you lose big and you think you'll never win again."
Elezra remained a fixture in the big game inside Bobby's Room at Bellagio for the next few years, but when a Tennessee accountant and amateur poker player named Chris Moneymaker won the 2003 WSOP Main Event, kicking off the modern poker boom and drawing thousands of new players and money to the game, he started playing a few more tournaments as well.
"When the boom happened, my kids were seeing poker all over TV and they started asking how come they never see me," Elezra explained. "That's when I decided to start playing tournaments."
An Israeli film crew actually documented Elezra's run in the 2004 WSOP Main Event. On the third day of the tournament, Elezra and Greg Raymer were among the bigger stacks and were at the same table to start the day. A little bit late because of the crew following him, a somewhat flustered Elezra picked up two nines in the first hand of play, but decided to fold to a Raymer three-bet. The flop came ace-high with a nine and it was eventually revealed that Raymer had an ace-king. To this day, Elezra wonders what might have been, as Raymer went on to win the title and he finished 170th.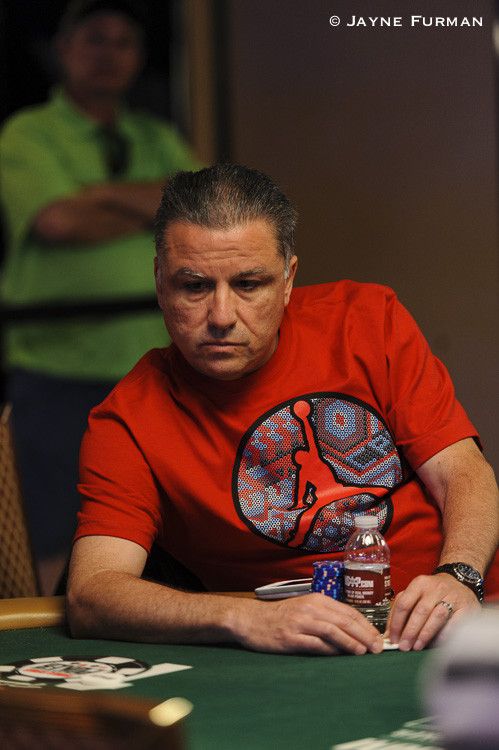 "I remember when I busted out I was really upset," he said. "I was extremely disappointed and the camera crew saw the pain in my face. I told them right then I was going to win a million dollar tournament within the next year. Three months later I did it at the Mirage Poker Showdown."
Elezra actually won $1,024,574 in the 2004 World Poker Tour Mirage Poker Showdown, coming out on top of a final table that included Gabe Kaplan, John Juanda and Scotty Nguyen. In the exit interview, he told the WPT that this one was for his kids.
Elezra won his first of what is now three WSOP bracelets in 2007, but his fame and notoriety in this game hasn't really come from tournaments at all. Most people recognize Elezra as a regular fixture on the Game Show Network's High Stakes Poker, which ran for seven seasons from 2006 to 2011.
"I can remember [Producer] Mori [Eskandani] came to have a meeting at Bobby's Room and said he wanted to put what we did on TV. Chip, Doyle, Chau and Daniel [Negreanu] were all there. He said he wanted us to play on TV exactly like we played in the big game, but with a hole card camera. It sounded alright to me, but I wasn't sure. Chip convinced me, and after five years and seven seasons, I was as famous as Matt Damon for poker. Everyone knows me from those days."
Contractual obligations with Full Tilt Poker left Elezra out of the show's seventh and final season, but he had already made his mark, posting healthy wins in five out of the six seasons he played on the show.
"I'm not trying to say I'm a no-limit guru," Elezra said. "I play mostly mixed games, but on High Stakes Poker I simply played ABC poker and won. There was always some young kid like Brad Booth trying to bluff and putting a million on the line. I just waited for them."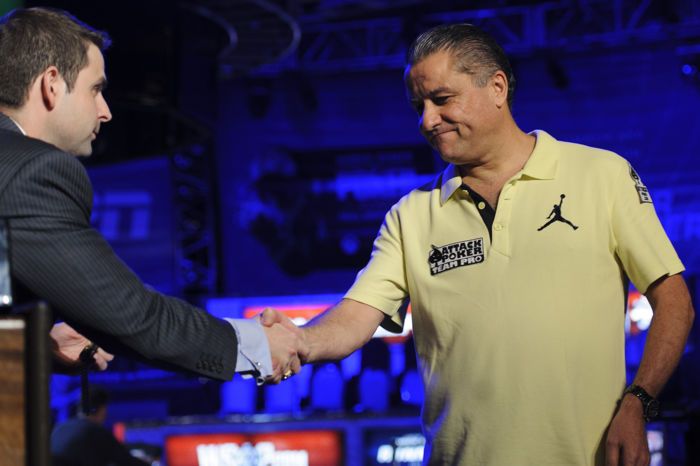 Elezra certainly didn't lack confidence going into to the filming of High Stakes Poker, and coming out of it, the highs continued. He won his second WSOP bracelet in 2013 and continued to play in the some of the biggest games in Las Vegas. Elezra's third bracelet came in 2015. While he's since stepped down in cash stakes, playing mostly $200/$400 and under these days, he's had a sudden resurgence in tournament results since his Hall of Fame nomination was announced.
It started when Elezra booked his first-ever WSOP Circuit cash in just his third-ever WSOP Circuit event, finishing runner-up in the WSOP Circuit Planet Hollywood Main Event in Las Vegas for $105,281. It continued when he booked a sixth-place finish in the Venetian DeepStack Extravaganza $3,500 $1 Million Guaranteed for $46,000 a week later. Then last weekend, Elezra booked a win in the 449-entry $350+$50 Saturday Series Deep Stack NLH $100,000 Guaranteed event for $34,156.
Strangely, Elezra says all of this recent tournament success is more a product of cash game losses than anything else. For as long as Elezra has played poker, he's never lost three days in a row, ritualistically taking that third day off after booking two consecutive losses.
"It was something I learned from Chip Reese," he said. "When I lose back-to-back days, I never go back for the third. My friend David Levy called me, and I had lost back-to-back days so I wasn't going to play cash, but he said I should come and play the WSOP Circuit. It was a $1,600 Main Event and I just thought, why not? We were already five hours late, but he said registration was open until nine or 10, so I showed up around 6:30 and immediately built up some chips and went from there."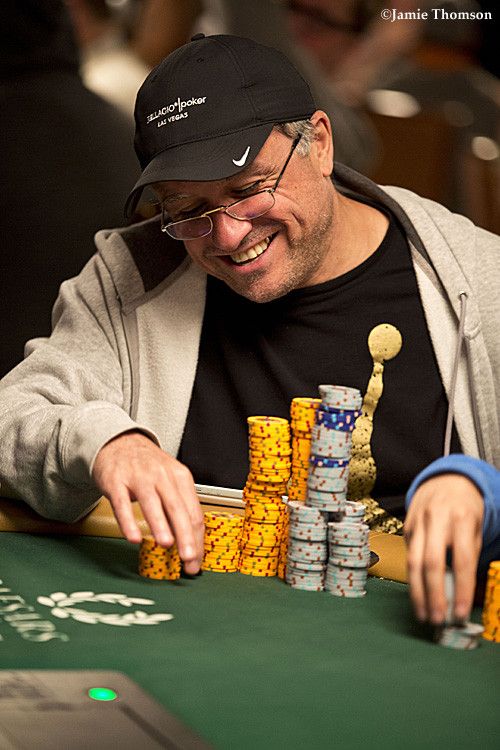 He played at the Venetian for the same reason; Levy told him to.
"He said I should go play and he was right. I remember when Michael "The Grinder" Mizrachi put together a run like that a few years ago. When you're rolling, when you have the momentum, you have to keep it. I really feel like I have it again and no 22 year old with a hoodie and sunglasses is going to stop me. I don't think I'm a dog to anyone, except maybe Phil Ivey. He's the only one who could ever intimidate me at the table, even though I've played with him for so long. Maybe Stu Ungar. I played with him for 15 or 20 sessions, and even though he was doing drugs, he was extremely tough. He literally was no limit."
Elezra went to Borgata to play $200/$400 cash games. He lost $40,000 the first two days there and planned to stay in a room when Levy called him again and said there was a $400 one-day tournament downstairs.
"We went at 3:30 p.m., it had started at 11 a.m. and by 4:30 a.m., I had won it, basically making me even for the trip," he said.
There's little doubt Elezra fits most, if not all, of the Hall of Fame induction criteria. He's played high stakes against top competition, and despite recent musings from Negreanu, has played consistently well, gaining the respect of his peers. He's over 40, and if there was any doubt before, this recent tournament run has proven Elezra has stood the test of time.
"When I put my mind into playing no-limit, I think I showed everybody that the old school can still do it," he said. "To be honest, I was pretty tickled to see my name on the list of nominees for the Hall of Fame this year, especially when I found out that it was the public who nominated people. I didn't know that before and I saw through the WSOP website it was a public nomination. I really didn't do any marketing for myself. It was like I said on Twitter: For me, this really puts a stamp on 25 years of joy, because I truly enjoy poker, I love it and I'm really happy to be recognized for that."
Elezra believes the argument could be made for, or against, inducting any one of the nominees on the list this year, including himself. It's not his style to campaign for himself or against anyone else, but he does want the public to know how much of an honor it would be for him to get in this year or any year.
"I would kill to get in there," Elezra said. "Whether it's one day in the future or this year, I would be incredibly thrilled to be inducted. I don't know what else to tell you."