READ: Robots Could Play Poker Better than You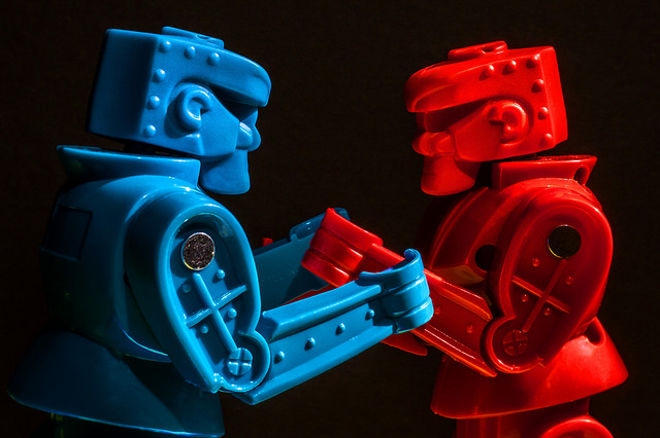 Humans have always been concerned that robots would replace humans in advanced, highly behavioral tasks.
Now, with poker, that concern can be actualized.
In an article from Wired UK, poker-playing robots may now have the upper hand, making decisions in the way a human would be forced to: by learning to play.
According to the article, poker has been more difficult for scientists because winning is not based on "a fixed set of rules because some cards are hidden and your information is imperfect."
This is what makes it so appealing to scientists and modern researchers who study both artificial intelligence and "thinking machines."
A poker bot created in 2015 from the University of Albert named Cepheus solved a limited version of Texas Hold'em, with a capped maximum stake and only two players, using probability and various strategy options to avoid losing money. The bot learned by playing simulated games.
While other bots are trying to learn no-limit hold'em, some have already taken that understanding to the next level, managing risks and making decisions with the information they have, despite its variation.
They've found that the computers in these bots can determine that the optimal strategy may be to mimic human actions, having taught themselves to bluff, manipulate players and fake aggression.
You can read the full article on Wired right here.
Lead image courtesy of Flickr/Robert Couse-Baker