Never Give Up: Sofia Lövgren's Zero To Hero Story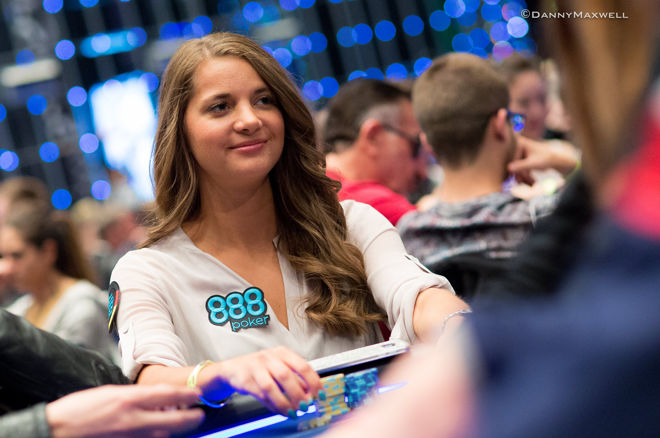 888poker ambassador Sofia Lövgren says her personal motto is "never give up."
So even when the poker site where she turned a freeroll win into a $4,000 bankroll (while still a senior in high school) went belly up, turning that bankroll into dust, she never did.
"I remember I was quite frustrated as you can imagine," she said. "So just after I turned 18, in 2008, I transferred my last $50 to the site PKR under the nickname 'welllbet' and started all over again. I grinded long hours on low levels, good practice for bankroll management and patience. After another year playing low-stakes cash game poker up to $1/$2 in evenings and nights, I spun my $50 up to $60,000."
Lövgren grew up in what she describes as an "active family" with her parents, two brothers and an older sister by the sea outside of Gothenburg, Sweden. Her brothers introduced her to a lot of sports and she played soccer on a local female team for 10 years. She was also active with a local golf club and a number of other athletic pursuits throughout her youth, including table tennis, downhill skiing, and sailing.
Lövgren said she's always had a big interest in food, since her grandparents ran a restaurant where her mother grew up.
"I guess I was a bit spoiled with the homemade Swedish food," she said. "I like to cook and to bake for myself, not in the least because I love to eat."
But before she even had time to start thinking about turning one of her other passions into a career, poker took over.
I remember watching poker on TV with my dad and brother on Poker Channel and it looked fun
"I remember watching poker on TV with my dad and brother on Poker Channel and it looked fun," Lövgren said. "Then I tried some poker home games with my brothers and friends. One day after school my brother showed me online poker and I won one of the first freerolls I played. I fell in love with the excitement and adrenaline of going deep in a poker tournament. I was 16 years old and my parents forbid me to play with real money, so I had to start with freerolls."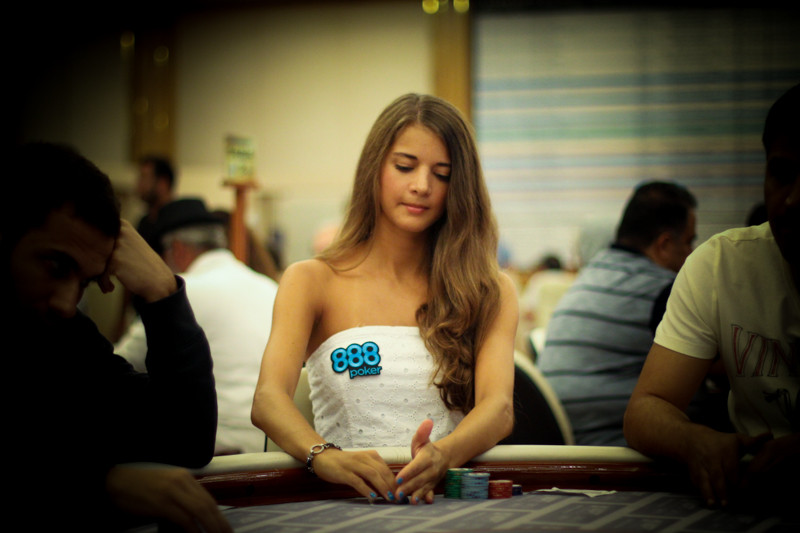 Lövgren built something out of nothing until it all came crashing down. She was already successful in rebuilding her bankroll by the time she graduated from high school, and soon, PKR came calling.
"I finished high school in 2009 and decided to take a year off of studies to play poker full time," she said. "The site noticed my consistent cash game record and contacted me with an invitation to London for an interview with their poker magazine. Shortly after that, they offered to make me the first female Team Pro on the site. This was in the beginning of 2010; I had just turned 20 and was allowed to play in the casino in Sweden for the first time. I played my first-ever live tournament in Dublin 2010 and have since then been playing more live poker combined with online poker."
Her family may not have wanted a 16-year-old Lövgren to play for real money, but at 19, seeing what she'd accomplished already, they were firmly behind the idea of her playing professionally.
"I was winning consistently playing online the last year in high school and poker was suddenly giving me a better income than most regular jobs would," she said. "After finishing high school I showed my parents my poker graphs and bankroll. They both accepted the idea that I take a year off studies and play poker full time."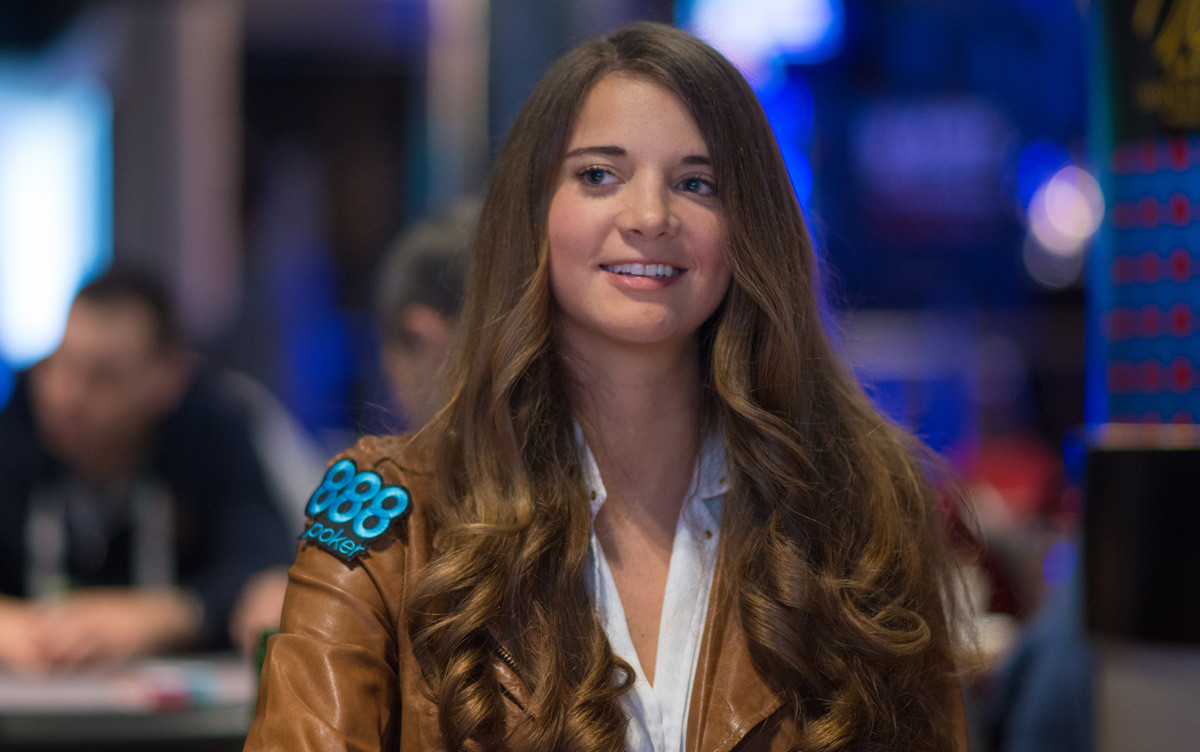 Then PKR reached out to her.
"When the PKR wanted to contract me as a Team Pro, my parents were suspicious initially, but excited and proud at the same time," she said. "Like, why not seize the opportunity when it's there and you're still very young? The more I played, the more their interest in poker grew."
Now, Lövgren's parents follow along when she plays.
"Often when I'm playing online, my dad is watching my tables from his laptop late nights and he is very curious about the hands I play," she said. "I get 100 percent support from my family to do what I like as long as I'm happy and keep a good balance in life."
The time it requires to succeed in poker hasn't always made finding that balance easy, but Lövgren feels she has found it now.
"I have always been very active, like playing soccer and going to the gym, but after I started playing online poker it took nearly all my time," she said. "I must confess that I was obsessed with the game and it could be a bit antisocial spending my weekends sitting in front of the screen clicking buttons. I realize I could have spent more time with friends, but I have no regrets. I developed my poker skill quickly and found a career and lifestyle in poker that I love."
Now though, Lövgren is sure to make time for the other things in her life.
"Today, I definitely have a much better balance with a healthy lifestyle, going to the gym and spending time with family and friends. I also love the aspect of live poker that combines playing the game with meeting new people. Since we travel a lot on the poker tours, I get to see new places all the time and I've spent time learning about new cultures."
Outside of poker, Lövgren's main interests still surround food, cooking and eating. Plus, she's still into golf, sailing and skiing.
Back on the felt, even though she plays some of the biggest tournaments in the world, cash games have always remained her focus.
"I have always thought that it's smarter to make a living from cash games since the variance is lower than in tournaments," she said. "Tournaments can be frustrating when you play well for long hours and run into a bad beat or a cooler just before the big money. It feels like a waste of time sometimes. On the other hand, the excitement when you make a deep run is hard to find playing cash games."
Since she started playing when she was still a high school student, Lövgren said she focused on cash games because she could take breaks and get back to studying whenever she wanted. She also had an immediate affinity for deep-stack play.
"I really like deep-stack poker, leveling, thinking and playing big pots. I love the feeling when you get that mega value on the river with the nuts or can pull off that huge bluff with air. If I stack a player, they can reload, and if I get caught bluffing, there is always a reload button."
Lövgren developed a passion for the game early and it remains to this day.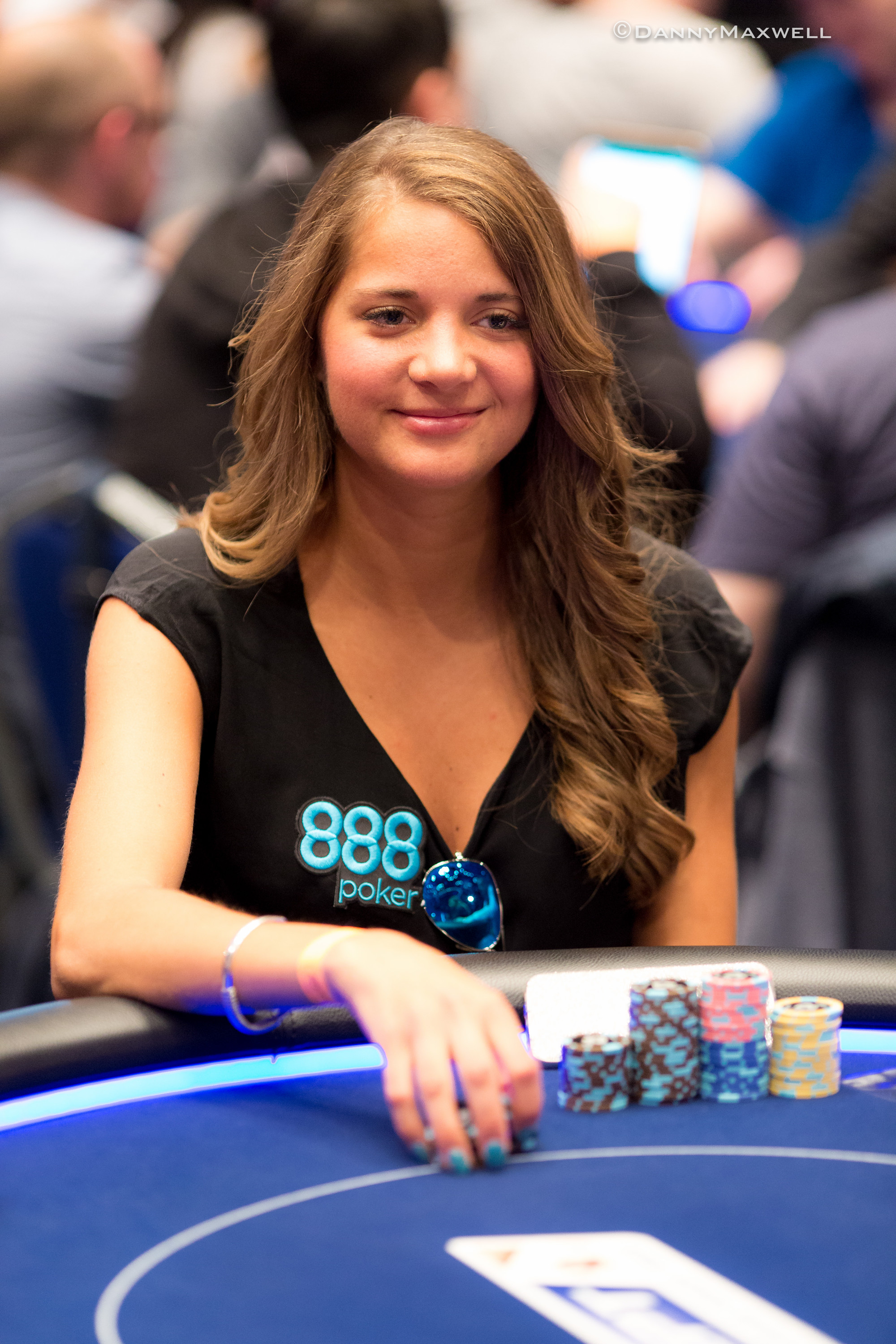 "I liked poker from the first moment nine years ago," she said. "I chose to have Las Vegas wallpaper in my bedroom when I was 19 years old. Today I feel grateful that my favorite hobby is also my work. Poker is, in my opinion, the absolute ultimate mind game. On top of the thrill and excitement of the game, I also love all the benefits of playing poker, like traveling, meeting new people and the total freedom where I'm always my own boss."
Since she found success early, it might seem to some that Lövgren has had it easy. However, she says she still understands a downswing and credits a conservative approach to bankroll management for much of her steady climb towards success.
"All poker players have upswings and downswings for sure," she said. "I've always played without taking too many crazy risks though. In order to play poker for a living longterm, I reduce variance by practicing good bankroll management. All good poker players know they shouldn't, but I believe too many play way above their bankroll. A few of them will win big, but most are destined to go broke sooner or later."
Lövgren said she started from the bottom and clawed her way to the top by effectively managing risk and never taking the big ones.
"I built a bankroll step by step, from the lowest micro levels, and climbed the stakes, but I still never play the nosebleeds," she said. "Playing over rolled combined with good tilt control have helped me taking losing sessions very easy. In cash games, I have played big volumes, like millions of hands, which also reduced variance. For sure I've had downswings, like in the beginning of 2011 where it just seemed I couldn't win online. I got two-outered over and over again and it felt like it was impossible to win no matter how well I played. I really had to remind myself me that it would turn as long as I played my A-game and kept improving. When the luck finally turned around, I was ready to step up the stakes and I actually won more than ever before."
Lövgren, who also plays a handful of high-variance live tournaments, is always prepared for the swings. As a result, this year has been her best yet.
"I have been single for the past year and I decided to take the opportunity to travel around and play a lot of live cash games in different places around the world," she said. "The good thing with live cash games is that the average skill is lower than online, so although the pace can be very slow, the value is super good sometimes. I still also enjoy online poker, of course. There is nothing more convenient that sitting at home with some good snacks, a glass of wine, clicking buttons online in your pajamas."
Even so, Lövgren is sure to mix it up, bringing friends to her hometown and making the most of her travels.
"After Vegas and the World Series of Poker this summer, I invited some poker girls to my hometown," she said. "We partied hard and enjoyed some Swedish traditions, like a crayfish party with snaps, going to a big music festival, sailing in the Archipelago, and the last evening I taught the girls how to cook Swedish meatballs. After that, I went on a seven-week trip to play live poker. First Barcelona, then Las Vegas and Los Angeles. The cash games and surroundings there are like a dream for me, and once I'm there, I feel like I never want to leave. I love the nature of Red Rock in Vegas and the beaches of Los Angeles. The climate is amazing and the cash game ranges are unlimited."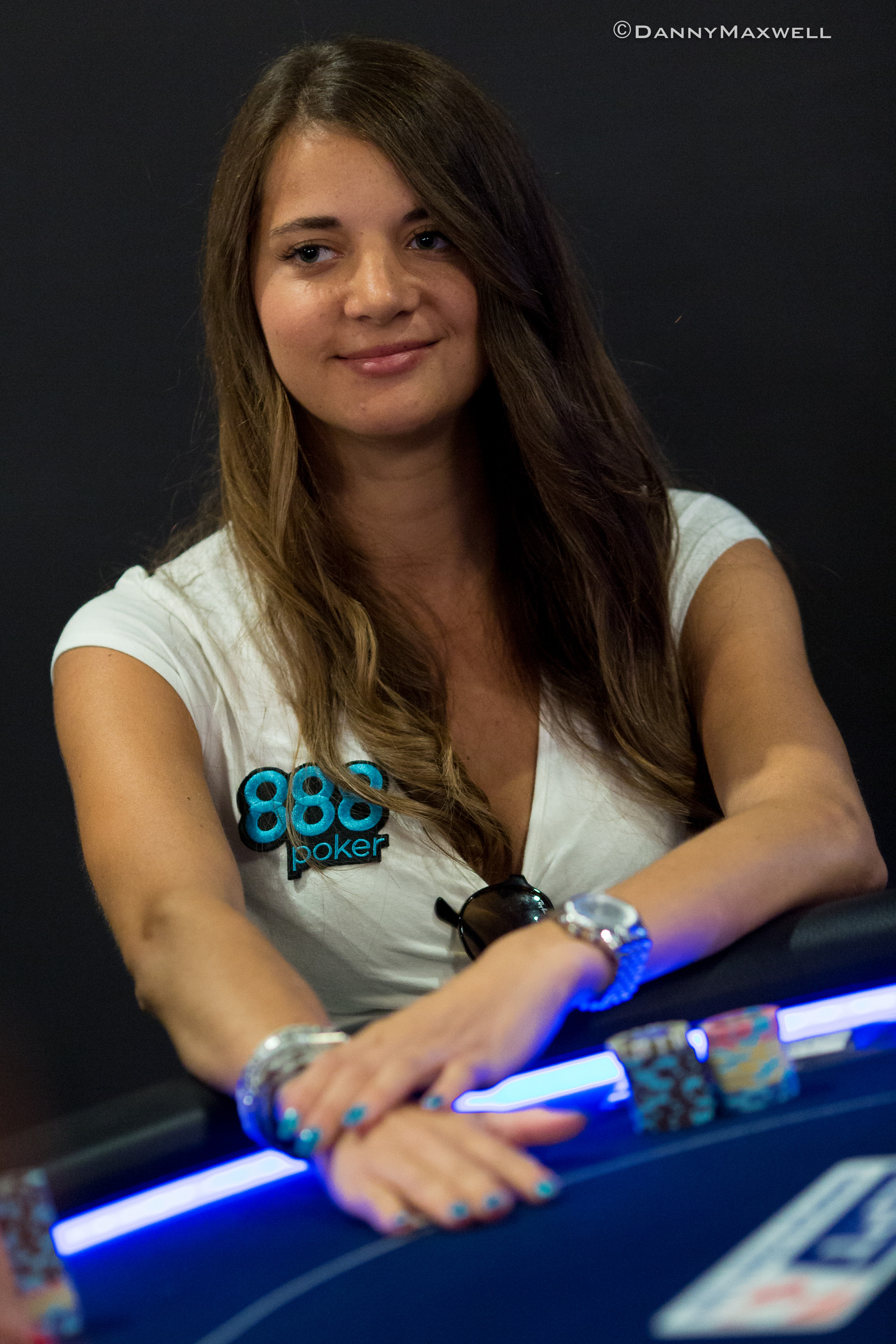 In 2014, 888poker contacted Lövgren with the opportunity to be one of the site's European ambassadors. She jumped at the chance to work with one of the industry's biggest and fastest growing online poker sites and still has no regrets.
"I've been there for two and a half years now and it's been a real pleasure to see the site continuously grow and do a lot of good things for the poker world," she said.
Looking ahead, Lövgren said one can always find her playing on 888poker, traveling the world to play cash games and tournaments.
"Right now I'm back in Sweden playing online poker on 888," she said. "This Autumn and next year I plan a very busy traveling schedule with some live tournaments I have never played before. I will play Asia Championship of Poker [in Macau] and several big World Poker Tour events like Montreal and Bellagio. It should be fun. Of course, I plan to play lots of live cash games and I promise to post new creative chip castle constructions as well!"
She'll also seek some opportunities for entrepreneurship.
"One personal goal is to launch some new business ideas connected with poker and maybe buy a new apartment somewhere," Lövgren said. I have a nice home in Sweden, but I'd like to live somewhere else too. I still haven't decided where. I'm open for any advice and ideas?"
Lövgren fans can follow her poker journey on Instagram, Facebook and Twitter.
Finding a trustworthy room to play online poker can be a monumental burden. That's all the more true if you're just looking for a place to play poker for free. We've listed five of the best play-money poker sites to enjoy and help hone your skills.