New Beginnings: PokerStars Brings Fun and Festival to Atlantic City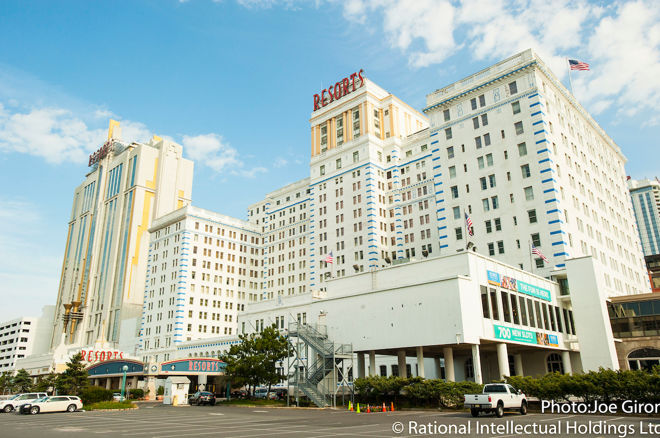 Driving to Atlantic City across the expressway from Philadelphia, a magnificent skyline filled with casinos and hotels suddenly reveals itself as you approach. You're reaching the East Coast, the Atlantic Ocean and the edge of North America, but the coastline of "America's Playground" definitely feels more like a beginning than an end.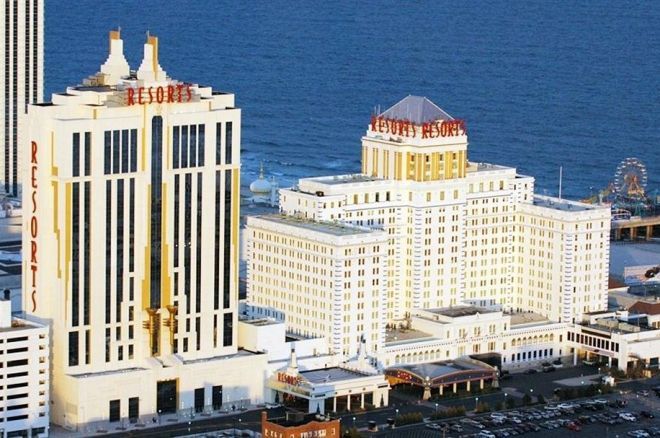 Here on the northern end of the famed Atlantic City Boardwalk at Resorts Casino Hotel, the first legal casino to open in Atlantic City in 1978, that's actually true. Today marks the beginning of the first PokerStars Festival, returning the PokerStars' live event team to American soil for the first time in almost six years, and by all accounts, something special for poker in Atlantic City and beyond.
The festivities actually began Saturday night with a cocktail reception and a $5,500 freeroll played online at Resorts on Saturday night. Five $1,100 seats were awarded to the PokerStars Festival New Jersey Main Event. The full tournament schedule began Sunday morning with the first of three flights for the $340 PokerStars Cup.
The first big buy in event on the calendar also began at noon with the two-day $2,200 Six-Max No-Limit Hold'em event kicking off.
The entry numbers were a little light for the start of the first two events on the schedule, but it truly marked the beginning of the momentum event organizers are expecting to build throughout the week; and in fact, PokerStars really plans to measure the success of these Festival events more in how much fun the players have here rather than how many of them actually turn up at the outset.
"Overwhelmingly we just want people to have a bit of fun," said PokerStars Department Head of Live Poker Operations Neil Johnson. "You hear people say all the time that the fun is missing from poker a little bit and that's what we want to change. When people have fun over in Europe, it's when they're playing Win The Button or Deuces Wild. Everybody knows how to play no-limit hold'em with the hoodies and headphones. Everybody can do that. That's every Main Event everywhere in the world now. We want this to have a little bit of a different feel than just a room full of 100 tables and that's what you experience."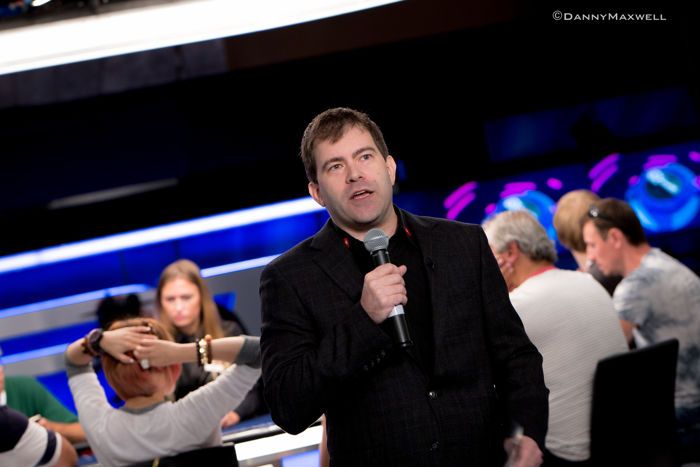 Johnson said his goal is to start changing that feel now, so that people can have a better experience.
"For me personally, what I'm looking for is to see that people had fun," he said. "Let's let everybody have some fun."
To that end, the first of a series of daily blackjack, roulette, video poker and slots tournaments also began Sunday. The evening schedule of events included three 36-Player Cap Double Elimination $120 Flipout tournaments and a $560 Pot Limit Omaha Hi-Low Turbo.
Preparations also began to open up a StarsFun Skills Zone inside Resorts on Monday that will ultimately include daily Golf Hole-in-One Progressive, Hoops Fever Progressive and Pinball Progressive tournaments with cash prize pools and free-play table tennis, air hockey, foosball, cornhole and darts.
You hear people say all the time that the fun is missing from poker a little bit and that's what we want to change.
The fun throughout the week will also include the 3rd Annual Chad Brown Memorial Poker Tournament hosted by poker superstar Daniel Negreanu Nov. 3. With a $200 buy-in and unlimited $100 reentry, this promises to be a good time for a good cause, with 50 percent of the prize pool being donated to the TJ Martell Foundation and a 2017 PokerStars Championship Bahamas Main Event seat up for grabs.
PokerStars will also be hosting a Sully Erna concert with the lead singer and songwriter from the band Godsmack performing and Run It Up Day featuring a number of fun events hosted by Team PokerStars Pro and Twitch.tv star Jason Somerville and Survivor stars Tyson Apostol and "Boston Rob" Mariano. Both these events are also scheduled for Nov 5.
In the meantime, for the more competitive attendees, some serious poker will be played with a series of entry-level and high roller tournaments with buy-ins ranging from $200 to $5,000 all week long, including the $1,100 Main Event running Nov. 1-5. Of course, the PokerNews Live Reporting team will be on hand covering many of those tournaments, diving into the fun side of things a little and providing the kind of in-depth live coverage you've come to expect from the site when the big money is on the line.
Ultimately, Johnson said it's a part of PokerStars coming back to the United States slowly, but surely.
"We're not cannon balling into the U.S. pool," he said. "We're kind of walking in a step at a time to measure. We've haven't been here in six years, so it's effectively a new market. We've been very successful everywhere else that we go, so we wanted to bring that formula over, but this is also already a very established market, so we want to bring something a little bit new and different than the standard 40 tournaments, 35 of which are no-limit hold'em and the standard tournament series that everybody gets."
That new formula in the new market is already happening at this festival.
The best thing I'd like to hear from players when they leave is, 'Wow, I didn't get to play everything I wanted to.' That's a little bit of what we're going for.
"That's why we have the casino game tournaments and the StarsFun stuff that [PokerStars Live Events Consultant] Garry Gates has put together, because we want it to have a little bit more of a three-ring circus feel to it," Johnson said. "The best thing I'd like to hear from players when they leave is, 'Wow, I didn't get to play everything I wanted to.' That's a little bit of what we're going for."