PokerStars Sponsors Third Chad Brown Memorial Tournament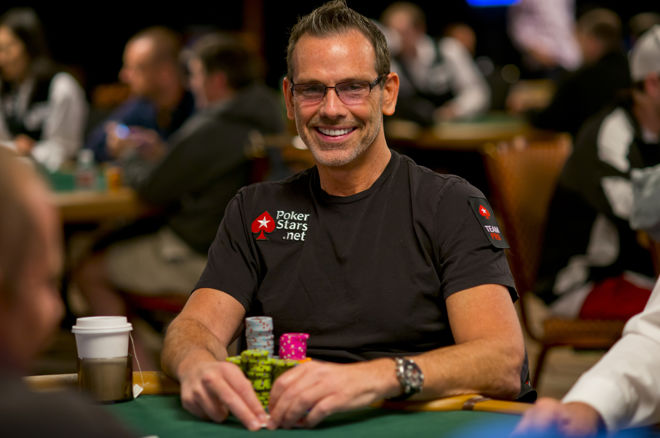 PokerStars will hold and sponsor the third annual Chad Brown Memorial Charity Poker Tournament during its debut festival in New Jersey Nov. 3.
"I'm really happy to be having the event in Atlantic City this year," said Jennifer Winter, event coordinator and longtime friend of Brown's, in a press release from PokerStars. "It's the first opportunity for Chad's East Coast friends who don't play in the WSOP to pay their respects. I'm a coordinator by trade, so planning these events seems like the natural thing to do to help honor Chad's memory. Working with PokerStars and being a part of their inaugural festival is something that would bring a smile to his face."
Held on Nov. 3 at the Resorts Casino Hotel in Atlantic City and hosted by Team PokerStars pro Daniel Negreanu, this tournament will help to raise money for the T.J. Martell Foundation for Leukemia, Cancer and AIDS Research (which also has funding set aside for sarcoma cancer research).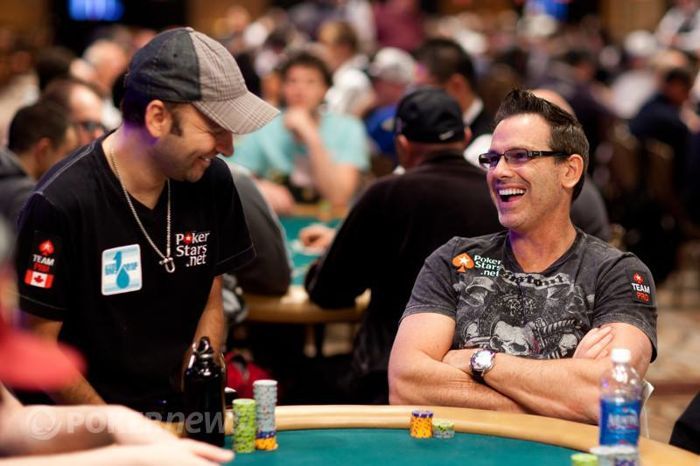 "Chad was a close friend to me and many other people in the poker community and I'm delighted to be hosting this tournament in Chad's honor," said Negreanu in a press release. "It's great to see different people, and indeed different poker companies, from across the industry come together to raise money for a great cause."
The $200 buy in no limit hold'em tournament will start at 8 p.m. Of the buy-ins contributed, 50 percent will go to the T.J. Martell Foundation. Chad Brown, the tournament's namesake, was a passionate supporter of this foundation.
The other 50 percent will go the prize pool. Rebuys are available for the first six levels at $100; 50 percent of those will also go to the charity.
Prizes include a $5,000 PokerStars Championship Bahamas Main Event seat; a $3,200 Players Poker Championship Aruba Main Event Package; a WPT500 entry to any 2017 WPT500 events; and a $500 VIP WPT Experience (valid for Season 15 televised events).
Also up for grabs is a subscription to LearnWPT.com ($228); a WSOP School of Poker training session (up to $1,100); a Poker Academy training course by Rep Porter and Rick Fuller ($499); a home poker table designed by Gorilla Gaming ($952) and a Heartland Poker Tour Qualifier Package (up to $380).
Run Good Gear merchandise, PokerStars shirts and Sully Urna (of Godsmack) tickets (for a Nov. 5 show) will be available as splash pot prizes.
Resorts Casino Hotel will also donate $3,500 directly to the T.J. Martell Foundation in Brown's name.
"Years ago Chad, Vanessa [Rousso] and I envisioned making a difference through charity events," said Beau Eurell, Brown's manager and friend for many years, in the release. "I wish he could see that, with the support of our poker community, we are. I would like to thank Daniel Negreanu for acting as this year's host and for the support of this year's host casino, Resorts Casino Hotel, as well as the continued support from Chad's home, PokerStars and the entire PokerStars staff."
The New York native earned more than $3.5 million during his poker career. Brown died July 2, 2014 at 52 years old, suffering from a rare type of cancer known as liposarcoma.
Brown was honored just before his death with an honorary WSOP Championship bracelet.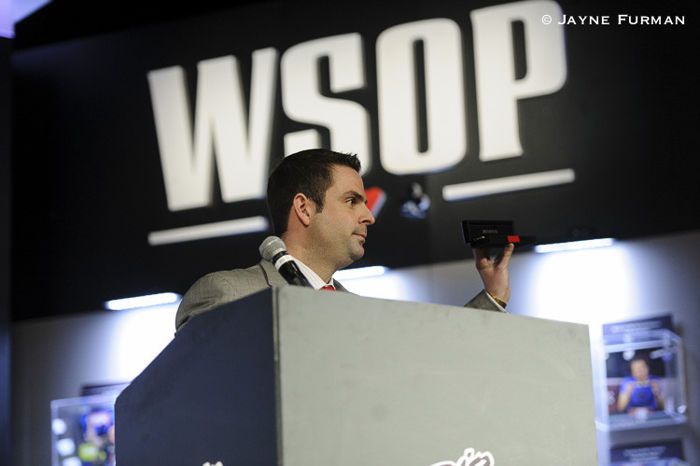 Last year, this same tournament raised $80,000 for the foundation. To date, more than $150,000 has been raised in Brown's name for cancer research.