2016 Master Classics of Poker Amsterdam: Juha Helppi Leads, Carrel Makes Third Final Table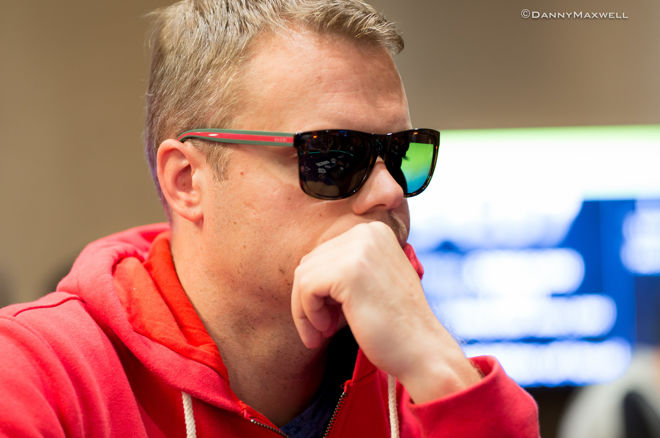 The penultimate day of the 2016 Master Classics of Poker Main Event ended with two bustouts at the same time, making for a final table of nine without any delay of hand-for-hand play.
Big names like Jussi Nevanlinna, Arne Coulier and Michiel Brummelhuis fell short, but digital railbirds anxious to follow along won't be disappointed with some of the players that did make it. Longtime rounder Juha Helppi leads the final nine with Charlie Carrel, who cashed five out of five this week, also still in.
| Seat | Player | Country | Chip Count | Big Blinds |
| --- | --- | --- | --- | --- |
| 1 | Juha Helppi | Finland | 2,360,000 | 148 |
| 2 | Hakim Zoufri | Netherlands | 1,603,000 | 100 |
| 3 | Samuli Sipila | Finland | 376,000 | 24 |
| 4 | Ivan Arbatsky | Russia | 1,843,000 | 115 |
| 5 | Stefan Fabian | Romania | 811,000 | 51 |
| 6 | Fabio Sperling | Germany | 1,525,000 | 95 |
| 7 | Charlie Carrel | United Kingdom | 690,000 | 43 |
| 8 | Michiel Brosky | Netherlands | 890,000 | 55 |
| 9 | Rashed Zade | Netherlands | 564,000 | 35 |
Day 3 of the MCOP Main Event started with still 53 players in, all just in the money after the bubble had burst at the end of Day 2.
As is the case with many post-bubble situations, players busted out left and right at the start. Before the first level was over, more than 15 players had already hit the rail. Foeke Deinum was the first to go but he wouldn't be standing alone at the payout desk as he was followed by a long queue of players also holding up their hands for checks worth €7,895 or more.
The title defender, Jussi Nevanlinna, would fail on his goal of going back to back. The Fin, who won the event last year for €300,000 and also made the final table back in 2011 (second, €227,850) and 2014 (fifth, €71,985), limp shoved queen-deuce into king-queen in a battle of the blinds to go out in 35th place (€9,586).
Charlie Carrel, who was guaranteed to cash in five out of five tournaments played this week after making the money, started the day as chip leader but would not end it that way. He won and lost some small pots, only to lose a series of bigger ones to drop down significantly. He doubled Hakim Zoufri when a bluff with a missed flush draw failed and handed a whole lot of chips to eventual final table bubble Garreth Fields when he five-bet folded to a six-bet by his German neighbor.
Juha Helppi knocked out Arne Coulier in a giant flip to become the chip leader. Helppi had jacks to Coulier's ace-king and saw the board blank out to take the top spot and send his Belgian opponent to the rail.
While Coulier's demise came in the form of one single huge hand, Michiel Brummelhuis had two hands that contributed to his downfall. The former November Niner first ran pocket fives into pocket jacks and lost the remainder with sevens to ace-king to go out in 13th place.
After Ben Heath exited in 12th place, things went really fast. At the same time, at two different tables, two players busted. Garreth Fields went out in 11th after shoving king-five into aces and Artur Koren moved in with ace-three into kings at the same time. Both times the best hand held up, and just like that, the tournament was down to just nine players.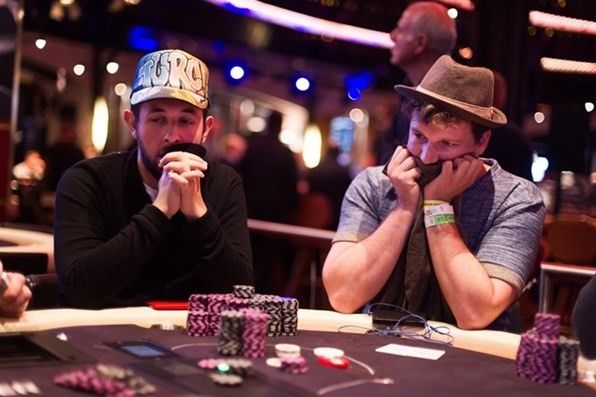 The final nine return to Holland Casino Amsterdam at 3 p.m. to play down to a winner. They'll be welcomed by a big crowd and will make their entrance walking up to the final table to their own song played and cheered on by their friends and family. They're all guaranteed €27,349 at this point, but finishing first yields the champion 10 times more than that.
PokerNews.com will be on the floor to keep you up to date on all the bustouts, coolers and bad beats.