2016 Master Classics of Poker Amsterdam: Van Til Bubbles, Carrel Leads Massively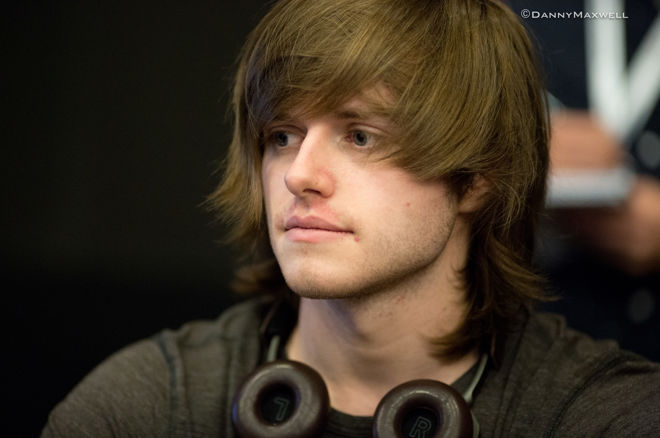 Johan "busto_soon" van Til was the last to leave the 2016 Master Classics of Poker Main Event empty-handed after an exhilarating bubble. A total of 53 players remain, all guaranteed a min cash of €7,895 but all of them eyeing the €275,608 first-place prize as well.
Charlie Carrel, who took the runner-up spot in the €10,000 High Roller and third place in the €25,000 Super High Roller earlier this poker festival in the Dutch capital, leads the event with a wide margin. He has over 400,000 in chips more than his closest competitor; EPT Grand Final champion Jan Bendik sits in second place after Day 2.
| | Player | Country | Chip Count |
| --- | --- | --- | --- |
| 1 | Charlie Carrel | United Kingdom | 1,160,000 |
| 2 | Jan Bendik | Slovakia | 740,500 |
| 3 | Juha Helppi | Finland | 533,000 |
| 4 | Michiel Brosky | Netherlands | 424,500 |
| 5 | Artur Koren | Germany | 411,000 |
| 6 | Kimmo Kurko | Finland | 402,000 |
| 7 | Anton Wigg | Sweden | 375,000 |
| 8 | Jonathan Rozema | Netherlands | 370,500 |
| 9 | Kevin Killeen | Ireland | 353,000 |
| 10 | Michael Sassen | Netherlands | 339,500 |
Day 2 started with several new players signing up. With the latest reentries and new entries, the total field grew to 356, the second biggest MCOP Main Event in the 25-year history of one of the oldest tournaments on European soil.
It didn't take Holland Casino Amsterdam long to release the prize pool information. The €1,409,760 was to be divided among 53 players. While the total amount of entries had grown, the first-place prize dropped a little compared to last year's tournament as a higher percentage of players will end up cashing.
Players like Steve O'Dwyer, Fatima Moreira de Melo and Govert Metaal would have no reason to infuse themselves in a possible discussion about the payouts, as they departed long before the money stage of the tournament was reached.
MCOP High Roller champion Noah Boeken, who survived Day 1 with a top five-stack, joined his famous fellow poker players on the rail. He handed his chips over to Charlie Carrel, the man he had beat heads up for the high roller title the evening before.
Boeken wouldn't be the only one sliding his chips to Carrel. Sometimes they came gift wrapped, like when Jasper Meijer ran his ace-king into Carrel's kings; sometimes he had to really battle for them. But in the end, most of the hands and chips went to Carrel. He abused the bubble like no other, taking down the majority of the pots during the almost two-hour long hand-for-hand play.
As the bubble loomed, several players were short. This made for an interesting dynamic with players asking bystanders how much other players. A lot of shorties folded and a lot of big stacks raised. The players with their heads on the chopping block had their hands tied, while the more fortunate big stacks became more and more liberal in their hand selection, it seemed.
Down to just 6,500, a little more than a single big blind, the absolute short stack Rens Pleijster took his time making his move. He wanted to see what the other tables were doing, but a floor person stepped in and told him he had to make his move sooner rather than later.
Pleijster wasn't happy, telling the floor he didn't know what he was talking about with a very agitated voice. As he was prompted for action, he pushed all in.
The cutoff, button and Artur Koren in the small blind all called to put Pleijster at risk. Big blind Michiel Brosky had other things in mind; he took his time and eventually cut out a raise. All other players instantly folded.
Before the cards were even on their backs, Koren scolded his neighbor on his decision to raise. Koren, who seemed to imply something fishy was going on, was frowning, muttering and rolling his eyes as Brosky was about to reveal his hand.
Pleijster assured Koren he didn't even know Brosky. Table mate Foeke Deinum also took sides with Brosky, it seemed.
Brosky, who was one of the bigger stacks at the table — though he hadn't abused the bubble up until that point as he had the dangerous big stack [Removed:172] on his immediate left — eventually showed 5♠2♠. Rens Pleijster tabled A♠K♠.
The board ran out in favor of Pleijster and he quintupled as Koren, who was still enjoying his massage and had plenty of chips as well, just rolled his eyes one more time.
With Pleijster no longer at immediate risk, Johan "busto_soon" van Til was the one with the shortest stack. Action folded to Bendik on the button and the EPT Grand Final champion, who picked up a lot of pots on the bubble, raised to 11,000. The small blind folded and big blind Johan van Til moved in for 14,500.
Bendik called instantly by tossing in some 1,000 chips. It took awhile before the cards were on their back. After a player on the other table doubled, it was time for Bendik and van Til to show their cards.
Van Til showed king-queen, dominating the king-jack suited of Bendik. The flop was harmless but the jack on the turn was anything but a blank. Van Til got up, still straight faces, as a king completed the board. Van Til shook hands with Bendik and some cheering could be heard, mostly from the rail that had been watching and drinking for some time.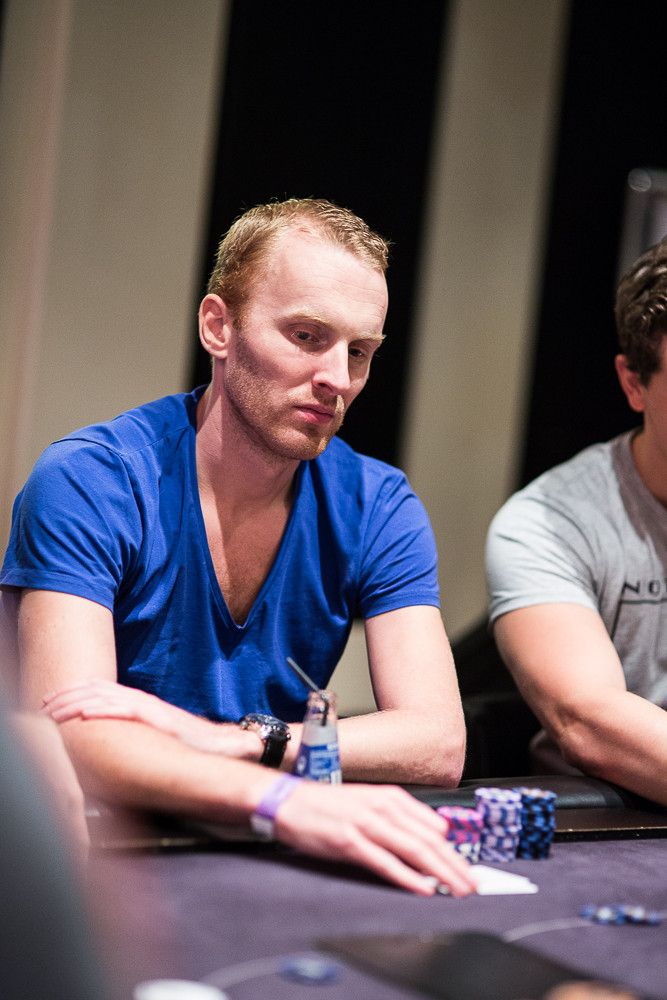 And just like that, Day 2 of the Main Event was done. While only 15 minutes were left in the level, the tournament organizers announced the level would start over at the beginning of Day 3.
On Day 3, the plan is to play down from 53 to a final table of nine. PokerNews.com will again be on the floor to see who goes even deeper and who'll just look back on the 2016 MCOP Main Event as that one year they had a shot but came up short. Action resumes at 2 p.m. local time with blinds at 2,500/5,000 (500 ante).