PokerStars Ready To Accept Challenges Coming out of NJ Festival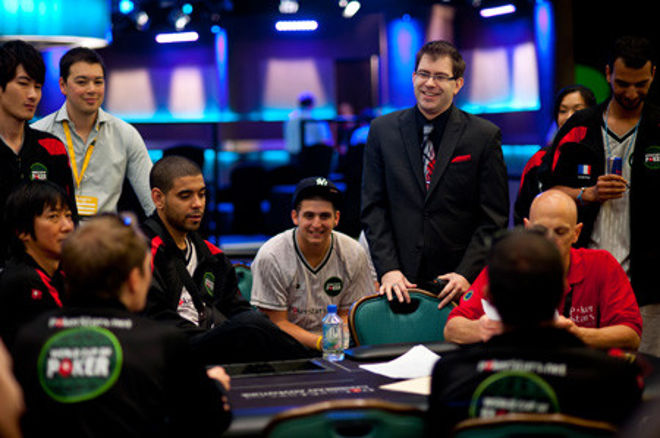 PokerStars and its live events team came back to the United States for the first time in almost six years last week. However, the PokerStars Festival New Jersey at the Resorts Casino Hotel in Atlantic City didn't exactly play out as planned.
While there were grand hopes for and a number of successes coming out of the first-ever PokerStars Festival, most of the events on the schedule were only sparsely attended. Some were even canceled. Projections about the number of people who would attend the festival were simply wrong.
On the final day of the festival PokerNews sat down with PokerStars Department Head of Live Poker Operations Neil Johnson, and while he admitted the team made some marketing mistakes and possibly misjudged what they consider to be a new market for the company, he said he was still satisfied with a lot of the outcomes.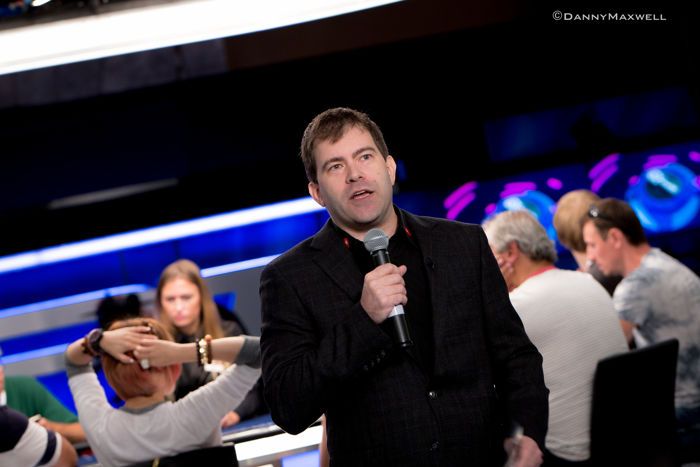 "Overall I'm very happy with how it turned out," Johnson said. "As a first step into the waters."
Johnson said on the pro side of the column, PokerStars' relationship with local gaming authorities was solidified, and from an operational standpoint, Resorts proved to be a perfect partner.
"Any time you go to a new venue, you've got the little wrinkles to work out and how you move stuff around in the venue spaces and everything and that went fantastic," he said. "The room looks gorgeous. The skills-based room was turned over in a day from the on-live stuff. Basically all that stuff worked fantastic. Logistically, those things were great and I have tons of confidence for when we come back, that it's just boom, it's plug and play and we're a go."
However, he does admit there are also some new challenges coming out of the event, particularly in terms of marketing.
"On the challenges side, I would say our unfamiliarity with the market after six years and the best ways to market to this region is something we need to address. We definitely found the flaws in the ways we would traditionally market an event," Johnson said.
One of those challenges and differences that PokerStars had to come to terms with marketing-wise was their turn away from traditional marketing toward digital marketing beyond the United States.
"We're a very, very digital company now; everything's in the app, it's all online and we've moved away from traditional marketing," he said. "Even when we were here previously with the NAPT, we still didn't market to this region. We went to Mohegan Sun, which is close, but it's still wasn't the Tri-State area, AC, Pennsylvania, Maryland, that kind of stuff."
This distinction will alter how PokerStars approaches next year's festival in the United States.
So we don't really have any direct experience marketing here, period. So I think — and we obviously have had big meetings about this already — that going forward we'll be looking at different types of promotion, different ways to market, to make sure people are aware we're here," he said.
What Johnson found when hit the ground in Atlantic City is that a lot of people didn't know PokerStars was coming at all.
"Part of that is because we only announced the event two months ago, which is on us, and so there's definitely challenges there," he explained. "There's also challenges from a scheduling perspective and overall poker operations, understanding the region and understanding what the players prefer."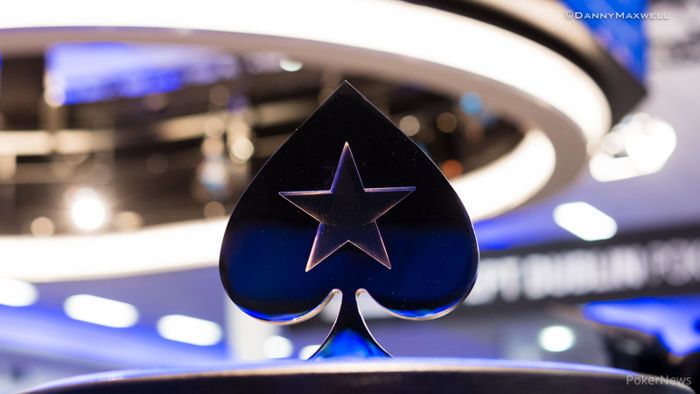 Johnson said the experience in Atlantic City taught PokerStars many lessons, including that there are a number of existing tournaments in the area, with big guarantees, but they come at the $500-and-under buy in level. Also, he said successful Main Events in the region seem to be priced at $3,500, unlike in Europe where $5,000 and up is the norm.
"Understanding the appropriate way to apply guarantees, the appropriate way to apply re-entry and the appropriate way to introduce cash games are all things we must do," he said. "One of the major questions was cash games. We didn't run cash games for a number of very good reasons. A lot of that had to do with the same reasons we didn't apply guarantees the first time out here and it's probably that we had no idea what they should be."
The question for Johnson was how much PokerStars should put on the line without any base knowledge of the market, except that PokerStars' loyal fans would return.
"We had never been here before, so the question is, what are you going to risk? We really wanted to get out here and get the message out that we are committed to this market," Johnson said. "Obviously I would have loved to have higher numbers and we certainly projected higher numbers for all of the events but we're cracking into a market where the people who loved PokerStars five years ago absolutely know who we are and they knew we were coming."
We had never been here before, so the question is, what are you going to risk? We really wanted to get out here and get the message out that we are committed to this market.
Johnson says he knows there's a market for what PokerStars has to offer in the area, it's just a matter of doing a more effective job of tapping into it.
"Parx does a great job, Maryland Live, Borgata, all these guys are good operators in this region and they do a fantastic job of getting the awareness out to everybody," he said. "We're already looking ahead to next year, figuring out basically how we want to line things up."
Using their competition and this year as a guide, Johnson said he and PokerStars will formulate a tournament that will contrast this year's efforts.
"It's one thing to [plan it all out] and it's completely different to actually sit down, talk to the players, operate in the region yourself [and] get some experience with start times, closing times, starting stacks, all that stuff. So there's tons of stuff to take out of this and it'll be the same logistically, what you see when we arrive, but operationally and marketing-wise, certainly, you'll see quite a bit of a difference when we come back next year."
At the beginning of the festival, Johnson said success would be measured not just in the number of entries, but by the fun players had. He certainly saw success in that.
"I can't speak for anybody else but the feedback that I've gotten from the players has all been very positive," he said. "Everybody's having a good time."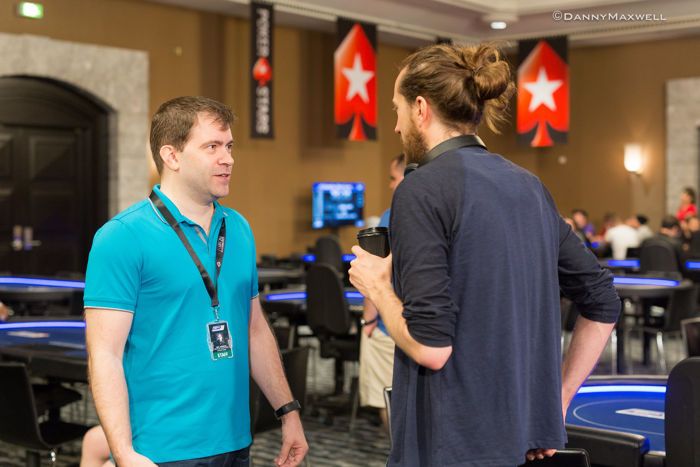 In fact, with numbers being a little bit smaller than expected, Johnson said the company has been able to provide an even higher and more personal level of customer service at the festival.
"I'm very appreciative to the people who turned out this week and showed up across all the games and all the buy-ins," he said. "My big takeaway would be we'll have significantly changed marketing and a much more aggressive marketing push to make sure people know when we're coming and why we're here and how we're here and everything. And we'll address the elephants in the rooms of guarantees, cash games and re-entry before we do."
The company's plan now is to regroup, meet these challenges and most likely make an announcement at the PokerStars Championship Bahamas event as to when they'll be returning to Atlantic City.
In the end, it wasn't all bad news. The 3rd Annual Chad Brown Memorial Tournament was well attended and a good time was had by all, with Team PokerStars Pro Jason Somerville ultimately winning. Other high-profile winners throughout the week also included Chris Moneymaker, and 'Boston' Rob Mariano of Survivor fame. Plus Team PokerStars Pro Victor Ramdin narrowly missed the final table of a live event at the festival while he was playing The New Jersey Championship of Online Poker Main Event final table online.
We got it. We know what works, we know what we can do, now we just go out and get bodies.
"When I look back on it, it's like, this was a lot of fun, which was kind of the point," Johnson said. "I mean, the point is probably actually to make money and I acknowledge that. Everybody wants that. But for me, the fun element of this was really great. I'm actually walking out of here with a lot of great memories and thinking we just come back and build more.
"That's the next step. I think it's a challenge, and I have a lot of meetings with the Resorts guys this week, but it's a challenge that everybody is looking forward to. We got it. We know what works, we know what we can do, now we just go out and get bodies."