Tax Burdens Dull 2016 WSOP Main Event Final Table Winnings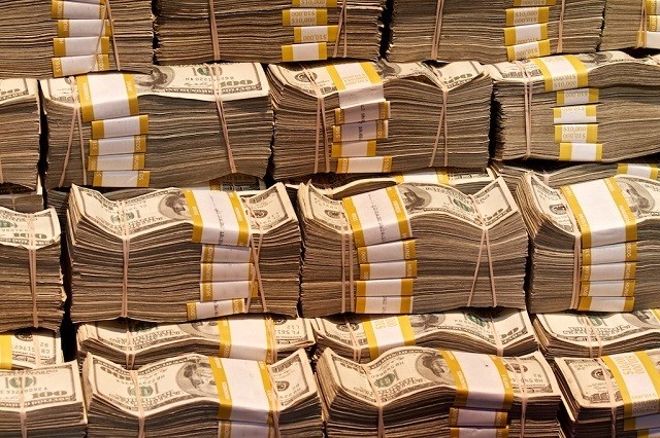 Tax burdens can cut poker winnings in half. And that's exactly what they'll do, even in tournaments as large, and with as big a payout, as the 2016 World Series of Poker final table.
Then, once you move into tournament backers who receive a part of the action from investors to lower player risk, players only see a portion of their winnings.
In a post titled, "The 2016 Real Winners of the World Series of Poker," Russ Fox of Clayton Financial and Tax in Las Vegas, divvies out the winnings, based on how much is taken out, location and what the player will receive after taxes.
| | | | | | | |
| --- | --- | --- | --- | --- | --- | --- |
| Player | Location | Place | Percentage Lost | Winnings Before Taxes | Winnings Lost | Estimated total |
| Qui Nguyen | Las Vegas, NV | 1st | 41.51% | $8,005,310 | $3,324,157 | $4,681,153 |
| Gordon Vayo | San Francisco, CA | 2nd | 51.46% | $4,661,228 | $2,398,800 | $2,262,428 |
| Cliff Josephy | Long Island, NY | 3rd | 48.40% | $3,453,568 | $1,674,568 | $1,779,000 |
| Michael Ruane | Maywood, NJ | 4th | 45.75% | $2,576,003 | $1,178,525 | $1,397,478 |
| Vojtech Ruzicka | Prague, Czech Republic | 5th | exempt, flat 15% income tax | $1,935,288 | $290,293 | $1,644,995 |
| Kenny Hallaert | Hansbeke, Belgium | 6th | 0% (no tax on gambling wins) | $1,464,258 | $0 | $1,464,258 |
| Griffin Benger | Toronto, Ontario, Canada | 7th | 30% withheld for U.S. income tax | $1,250,190 | $370,057 | $875,133 (can file return to recover losses) |
| Jerry Wong | Margate, Florida | 8th | 38.16% | $1,100,076 | $419,776 | $680,300 |
| Fernando Pons | Palma, Spain | 9th | 45% | $1,000,000 | $449,584 | $550,416 |
Here's a table from the post:
| | |
| --- | --- |
| Amount won at the final table | $25,445,388 |
| Tax to IRS | $8,108,024 |
| Tax to Franchise Tax Board (CA) | $623,262 |
| Tax to Agencia Tributeria (Spain) | $449,584 |
| Tax to New York Dept. of Taxation and Finance | $422,752 |
| Tax to Finanční Správa (Czech Republic) | $290,293 |
| Tax to New Jersey Division of Taxation | $215,845 |
| Total Tax | $10,109,760 |