Tweet, Tweet, Bad Beat: WSOP Edition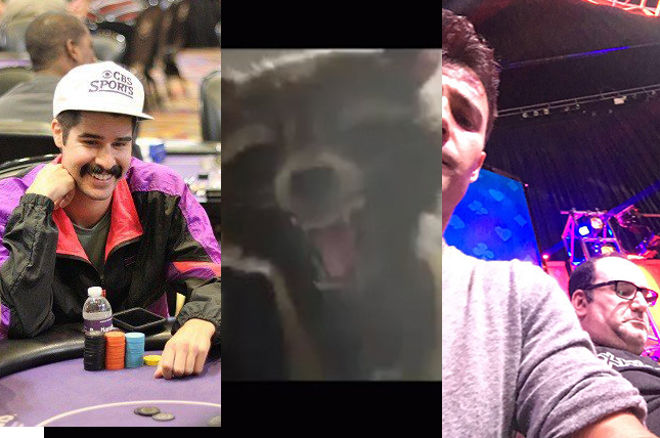 This week, the 2016 World Series of Poker Main Event swallowed up social media. So naturally, PokerNews decided to make the most of it. Here are the behind-the-scenes heroes of the WSOP, those who kept us up into the wee hours of night watching through to the final hand.
Rotation!
*Because you have to start from the beginning*
When the world is watching, reveal all the secrets.
Party fouls and even deeper frowns.
We all had high hopes for Vayo.
But maybe this was closer to reality:
And maybe he did too.
Vayo doubled up with a runner-runner flush and this is what he gets.
Fan Watch
After all the time dedicated to the WSOP, the fans begin their descent into crazy town.
Some even get entrepreneurial.
Some had an entirely different focus from the get-go.
And others made relevant ties to sports to keep us going.
Gif game strong!
Kara Scott prepared for her jet set back by stealing her face.
Agreed.
Raccoon raving!
Everybody dance now?
IS THIS REAL LIFE?
Everybody needs an account at one of these online poker rooms! They're the biggest, the best, and we get you the best poker bonuses. Check out our online poker section for details on all the online poker rooms around.