King's Casino Dedicated to More Poker Tournament Offerings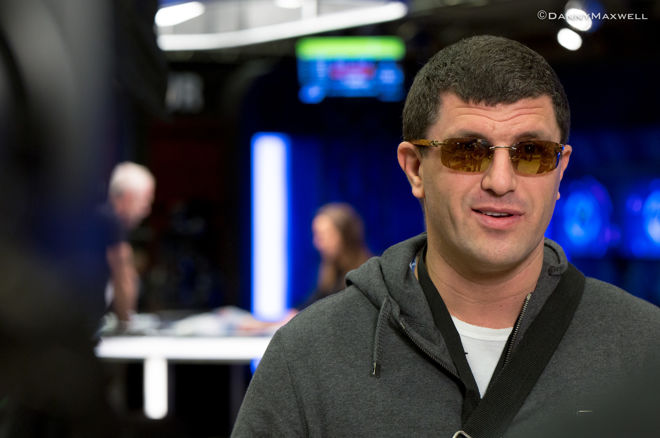 Since hosting a WSOP Circuit event in November last year, King's Casino has played host to no less than 10 different poker festivals. These include the German Masters of Poker, the Italian Masters of Poker and the 2017 European Poker Sport Championships (EPSC).
There's no rest for organizers at the conclusion of this 888Live Festival. As soon as this festival finishes, the Spanish Poker Festival Winter Challenge begins. After that, there's the Dutch Classics and the German Poker Days Festival. And after all that, the first PokerStars Festival arrives in Rozvadov and the WSOP Circuit returns in April and May.
All of this makes the focus of King's Casino very clear: poker. King's Casino CEO Leon Tsoukernik bought the land in Rozvadov in 1993, but he would eventually make his dream of opening a casino on the site come true 10 years later.
"The land in Rozvadov was just swamp land, but I felt the location in terms of Europe had huge potential and just stuck to what I believed in my heart – that it would work!" said Tsoukernik.
In 2009, the venue was transformed into a property that was really orientated towards poker. According to Tsoukernik, this was intentional.
"Not many casinos do this and I spotted the gap in the market. The big thing was I am a poker player myself and I wanted it to be the centre of the action," he said. "I didn't rush things. I went one step after the other and this strategy paid off very well. Look at it now: We have a tournament every weekend and we have a full house every time!"

In September it was revealed that there were plans in the pipeline to expand the casino. Not only are there plans to add 1,800 square meters of Las Vegas-style casino space with 40 more poker tables to the casino, but King's will also be opening a new hotel with 218 addition rooms. There will even be 18 luxury suites which will be able to accommodate "even the most demanding of guests."
Tsoukernik said that with the expansion, there is a need to connect King's with the biggest and best poker tours and operators.
"The recent multi-year deal with two WSOPE festivals being held in Rozvadov really makes me proud. We have exciting events in the schedule already for 2017 and we still welcome our partners from all over the world," Tsoukernik said. "We recently had a large group of players from Georgia at King's; I want to see more of that from more and more countries!"
Tsoukernik insists that at King's Casino, the focus is on the player and the player is king.
"Our players are always right, even when they are not," he said. "They are our customers and we need to treat them the best we can," he said. "Everyone who comes here is treated as a real king because our business works only if we convince people to come back to us every time they want to play."
And with a whole host of poker tournaments and festivals scheduled over the course of 2017, there are more than enough reasons for players to return to King's Casino time and time again.
Everybody needs an account at one of these online poker rooms! They're the biggest, the best, and we get you the best poker bonuses. Check out our online poker section for details on all the online poker rooms around.