Tweet, Tweet, Bad Beat: Bahama Drama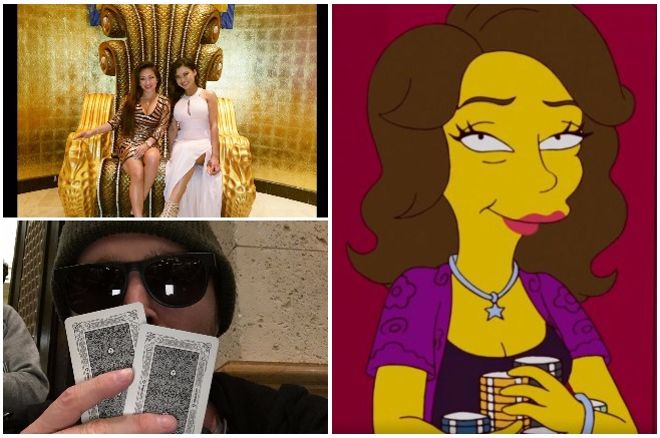 You thought you'd had enough of the PokerStars Championship Bahamas. But little did you know....
The best was still to come!
Standard
The saddest thing to ever hit our Tweet, Tweet. RIP Mushu.
SUNSCREEN necessary.
Gosh, he looks so approachable. Aaron Paul, ladies and gents.
Watch out, Aaron Paul. She's married. Ha....day made.
Some 1ks are way way waaaay better than others #@aaronpaul_8 https://t.co/UrzxHoOwU0

— Natasha Mercier (@natashabarbour)
This picture is just so quality.
Petit tennis matinal avec l'ami @SylvainLoosli Gilbert Diaz et @JeanMontury ####PSCBahamas https://t.co/cCNkjVqPiX

— Pollak Benjamin (@PollakB)
High maintenance, much? Just kidding, that's supes harsh. Love you, K byeeee.
Just three to five bet jammed on someone then asked if they could help me open my bottle of water the next hand. #standard

— Maria Ho (@MariaHo)
Living It Up
QUEEN.
Yeeee vacay.
Boardin' in the streets, woah oh oh oh.
SQUAD and some refreshments.
Presh.
My biggest fans sweating me backstage!! @PokerStarsLIVE @PokerNews https://t.co/PWqv6gDrn4

— Bill Perkins (Guy) (@bp22)
Won money for high schools. Still need to figure out how to write "200 dollars"
Won 200 dollars's for my high schools by shooting from half courts today! #OhYeaaahhh https://t.co/6OIjn8Sese

— Uncle Ron (@UncleRonAA)
Next American Idol…Oh, wait. That got cancelled. Bummer.
Overthinking It?
Stalking?
That awkward moment when you get jumped in a casino…
At least, we'll always have Chucky.
Came in 2nd in the 6-max turbo. My head hurts from thinking too hard. #PSCBahamas https://t.co/3WwrvyLogy

— Jennifer Tilly (@Jtillathekilla2)
Crushing life. Take me to the place I love…
@JasonKoon crushes the 100k and the crushes Karaoke w/@JeffGrossPoker and @DanielColman_ #thirstlounge @PokerNews https://t.co/g14RBfigLt

— Bill Perkins (Guy) (@bp22)
Lead images courtesy of Jennifer Tilly, Aaron Paul and Lily Kiletto
Everybody needs an account at one of these online poker rooms! They're the biggest, the best, and we get you the best poker bonuses. Check out our online poker section for details on all the online poker rooms around.