Fantasy NBA: DraftKings and FanDuel Value Plays for Feb. 8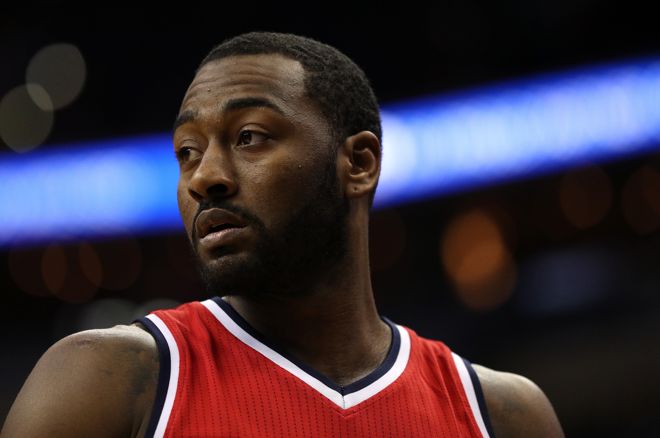 When it comes to daily fantasy sports (DFS), and basketball in particular, there's a lot of data out there that can help you make lineup decisions. One source of helpful data is FantasyLabs, an analytical sports resource site that features DFS projections as part of its stock of premium content.
FantasyLabs provides a wealth of data available at the fingertips of the DFS player to help identify top plays, save time in building multiple lineups, and look at where the value is in a given slate of games based on factors ranging from projected ownership to simple projected points per dollar. Players can even tweak the model based on what they weight to be the most important factors, and the FantasyLabs model will spit out a rating for the individual user that ranks players based on his or her preferences. There's also up-to-the-minute news scrolling in a sidebar that makes it easy to follow breaking injury reports.
We're going to provide a sampling for free right here on PokerNews Sports. Each day this recurring article runs, we'll go over three of FantasyLabs' top 10 value plays on both DraftKings and FanDuel using the premium projections. We'll take a look at why these players could represent value and show you what FantasyLabs expects out of them statistically.
All stats are projected totals at the time of writing. Ceiling and floor represent the top 15 percent and bottom 15 percent of a player's projected outcomes, respectively.
| Player | Price | Minutes | Proj. Points | Ceiling | Floor |
| --- | --- | --- | --- | --- | --- |
| SF Bojan Bogdanovic (BKNvsWAS) | $4,200 | 27.1 | 20.5 | 31 | 8.4 |
The Nets really like Caris LeVert and seem committed to giving him some minutes, but he's out nursing an injury and is currently listed as questionable. It's always tough to count on a Nets player since their rotation varies so much, but Bogdanovic seems to have a stronger hold on a role with LeVert out. He's taken double-digit shots in each of the past seven games and led the team with 22 points last night in the loss to Charlotte. At near the minimum, he's a nice salary saver.
| Player | Price | Minutes | Proj. Points | Ceiling | Floor |
| --- | --- | --- | --- | --- | --- |
| PG D'Angelo Russell (LAL@DET) | $6,200 | 30.2 | 30.1 | 42.8 | 14.1 |
Russell was a must if you wanted to win GPPs in two of his team's past four games, but he finally failed to hit value in the blowout win over the Knicks. That might push his ownership down a bit, but the team's blowout win contributed heavily to that. He still looks like a good play at this price against Detroit if he sees 30+ minutes again, provided he doesn't draw a full night of Kentavious Caldwell-Pope's formidable defense.
| Player | Price | Minutes | Proj. Points | Ceiling | Floor |
| --- | --- | --- | --- | --- | --- |
| PG John Wall (WAS@BKN) | $10,500 | 37.7 | 48.8 | 56.1 | 29.5 |
The Wizards have been on fire for the past couple of months, and a big part of that has been Wall absolutely crushing it. He's been making mincemeat of opposing defenses, and they don't come much easier to dice up than Brooklyn's, which ranks third-to-last in the NBA. The fast pace the Nets push should suit Wall's game perfectly as well. The main concern here would be a Wizards blowout, especially with the Nets on a back-to-back, but hopefully they put up a fight at home to keep Wall piling up stats late.

| Player | Price | Minutes | Proj. Points | Ceiling | Floor |
| --- | --- | --- | --- | --- | --- |
| C Willie Cauley-Stein (SACvsBOS) | $3,500 | 16.8 | 14.1 | 24.5 | 3.4 |
Superstar C DeMarcus Cousins has let his temper get the best of him again and will be serving a suspension Wednesday night after picking up his 16th technical of the season. That means increased minutes and usage for everyone else. Kosta Koufos is likely to get the start, but the higher ceiling play here is Cauley-Stein, who has potential to rack up some valuable blocks and dominate the weak-rebounding Celtics on the boards.
| Player | Price | Minutes | Proj. Points | Ceiling | Floor |
| --- | --- | --- | --- | --- | --- |
| SF Robert Covington (PHIvsSAS) | $5,200 | 34.9 | 28.2 | 43.8 | 14.3 |
Matchups don't really come any worse than this one, with the Spurs and ace wing defender Kawhi Leonard coming into town to face Philly. Covington is sure to carry very low ownership, but he is seeing a major usage increase with Joel Embiid out — his usage goes from 15.8 to 19.9 when Embiid sits. Volume alone can probably get him to value here, but if he happens to have a good shooting night or Leonard finds himself checking someone on defense, Covington has 40+ potential.
| Player | Price | Minutes | Proj. Points | Ceiling | Floor |
| --- | --- | --- | --- | --- | --- |
| C Robin Lopez (CHI@GSW) | $4,400 | 27.8 | 23.2 | 35.3 | 11.2 |
Though they have a fine defense, Golden State is a great team to target when they face a plodding team like Chicago (23rd in pace). More possessions should help everyone in red, and Robin Lopez in particular has a chance to rack up some rebounds with starting Warriors C Zaza Pachulia out. Lopez has been doing work lately with 27+ DK points in two of the past three. While he might not be the sexiest play, he definitely has good upside at $4,400 here. The trick will be Chicago keeping it close enough to justify playing Lopez late.
Want to see all of today's top plays on DraftKings and FanDuel? Try FantasyLabs' premium tools!
Everybody needs an account at one of these online poker rooms! They're the biggest, the best, and we get you the best poker bonuses. Check out our online poker section for details on all the online poker rooms around.