Partypoker Boosts Title Fight Guarantee to $325K at Grand Prix Cork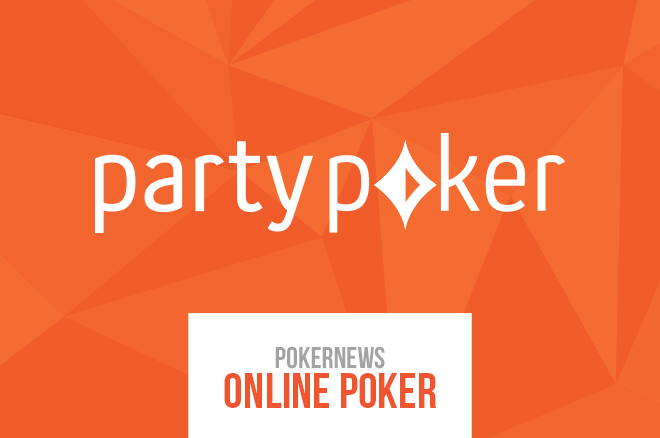 One of the most appealing features of the partypoker Grand Prix events, part of the partypoker LIVE tour, is players can choose to play a Day 1 online from the comfort of their own homes. This is true of the €100,000 guaranteed Grand Prix Cork tournament Feb. 16.
Grand Prix Cork only costs €340 ($360) to enter yet boasts a guaranteed prize pool of €100,000. To help reach this ambitious target, there are two online Day 1s and a trio of live starting flights, the latter being held at the Macau Casino Club in Cork.
The first of the Online Day 1s shuffles up and deals at 9:00 p.m. on Feb. 16 with the other commencing at the same time on Feb. 17. In both of these Online Day 1s, players sit down with 25,000 chips and play to blinds that increase every 15 minutes. Anyone who still has chips in front of them at the end of the 13th level progresses to Day 2, which is played live in Cork.
Those players choosing to start their Grand Prix Cork quest in a live environment can either buy in with €340 cash at the Macau Casino Club or register via their partypoker account for $360. Like the online starting flights, players start with 25,000 chips on the Live Day 1s and play 13 levels. The levels increase every 40 minutes instead of 15.
Day 1a and Day 1b get underway at 5 p.m. on Feb. 23 and Feb. 24, with the final flight starting at the slightly earlier time of 3 p.m. on Feb. 25. The final day's action, Day 2, begins at 1 p.m. on Feb. 26.
Each day at partypoker, $55 buy in feeder tournaments are available for the Grand Prix Cork tournament with a combined 20 seats guaranteed.
As an added incentive to play an Online Day 1, partypoker is running a last longer competition with all online qualifiers where the last qualifier standing wins a package to the upcoming Grand Prix Dublin event.
Title Fight Guaranteed Boosted to $325,000
Last week, partypoker announced via its blog a special ongoing promotion revolving around its biggest weekly tournament, the Title Fight. This $215 buy in event runs at 7 p.m. every Sunday and on Feb. 12 had a $300,000 guaranteed prize pool.
partypoker promised that if the guarantee was met, it would add an additional $25,000 to the guarantee for the Feb. 19 edition then further increase the guarantee by $25,000 each time the new guarantee was at least hit.
A total of 1,510 players turned out for the Feb. 12 Title Fight, creating a guarantee-hitting $302,000 prize pool, which means this Sunday's tournament now has at least $325,000 to play for. "WASH_MY_WILLY" and "Mr_p_ness" chopped last week's Title Fight and scooped more than $84,500 between them.
Several of partypoker's pros and ambassadors will be in the field on Feb. 19 and playing with a bounty on their heads. Bust one of these star players, who are easily identified by the orange diamond next to their name, tweet at partypoker on Twitter and they will give you a ticket to the following week's Title Fight.
Getting involved in the Grand Prix Cork event and the $325,000 guaranteed Title Fight is easy so long as you have a partypoker account. Download partypoker via PokerNews, enter the bonus code "PNCOM" when making your first deposit and partypoker will match your initial deposit 100 percent up to a maximum of $500.
Have you ever wanted to write your own articles about poker? Maybe you've got some experiences or opinions about poker that you'd like to share. PokerNews is proud to launch The PN Blog where you can have a platform to make your voice heard. Learn more here.