Cash Game Festival Heads to Tallinn April 26-30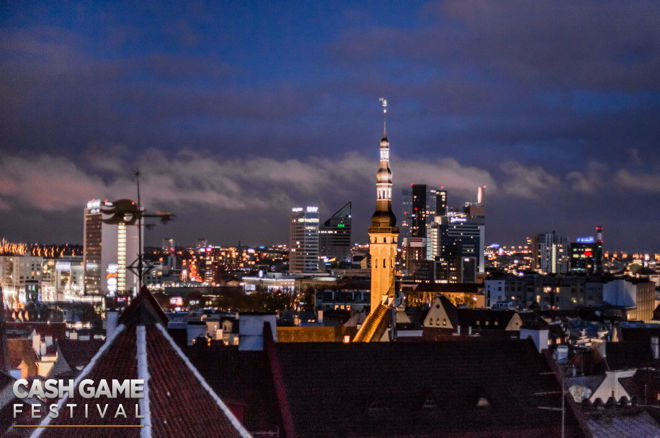 For the first time this year, the Cash Game Festival will return to where it all began in Tallinn, Estonia April 26-30 at Olympic Park Casino for five days and more than 120 hours of nonstop ring games.
The Cash Game Festival is a relatively new tour starting out in Tallinn in 2014 when the tour's co-founders Martin "Franke" von Zweigbergk and Enri Orav recognized that while there are many poker tournament festivals, there wasn't anything to accommodate players that love cash games.
After the first Cash Game Festival proved its success, the poker festival returned to Tallinn for a second stop in 2015 before going international in 2016 with stops in London (twice), Malta, Bulgaria and Tallinn.
This year, Cash Game Festival organizers plan for at least 10 stops. Before Tallinn, the Cash Game Festival hit Aspers Casino Westfield Stratford City in London in February and Perla Casino at the border of Italy in Nova Gorica, Slovenia in March. After Tallinn, the Cash Game Festival will head to Sunborn Yacht Hotel & Casino in Gibraltar May 17-21.
As has been the case at previous festivals, the Cash Game Festival Tallinn will allow players to enjoy a variety of games at stakes both high and low. Past festivals have featured no-limit hold'em, dealer's choice pot-limit Omaha, dealer's choice mixed games, Sviten Special (also known as drawmaha), open-face Chinese Poker and more.
In Slovenia, there were even players playing a pot-limit hold'em game where they held two cards on their head and only their opponents could see their cards.
The Cash Game Festival Tallinn will also host two televised feature tables each day hosted by Brandon Allen. Players can reserve a spot on the feature table on the Cash Game Festival website as well as other tables throughout the festival.
One great thing about the Cash Game Festival is that like-minded players can get together to socialize both on and off the felt. There will be plenty of activities planned each day for those either winning or purchasing the world-class hospitality package that will include welcome drinks, a sporting event, a city tour, a VIP dinner and a party.
Cash Game Festival Marketing and Content Creator Manager Inga Raudsepp confirmed that one activity will be shooting at a gun range.
Players can also inquire about purchasing hospitality package on the Cash Game Festival website or alternatively can win a package online at NordicBet now or at Triobet starting in April.
Flights are convenient to Tallinn from many destinations including London, Dublin and Stockholm. The festival's travel partner, Main Event Travel, can also assist in finding the right package for you.
As will be the case for all of the at least 10 stops of the 2017 Cash Game Festival tour, the PokerNews Live Reporting team will be on hand to report highlights and player interviews each day.
Here is a look at some of the action from the first two Cash Game Festival stops this year in London and Slovenia.
*Lead image and videos courtesy of Cash Game Festival.