Champions League Football: Betting Odds and Predictions March 14-15
Stuart Garlick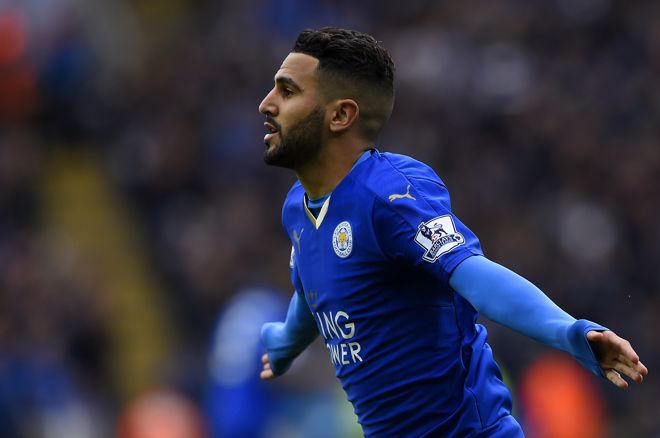 It's possible that nothing will truly match the spectacle of Barcelona completing the greatest comeback of all time against Paris Saint Germain last week, but these four matches on Tuesday and Wednesday will still bring plenty of excitement, and the chance to win some bets. We look at the best odds and offer our best bet for each match, as well as some DraftKings fantasy picks for March 14 and 15.
TUESDAY, MARCH 14
Juventus vs. Porto (1st leg: Juve leads 2-0)
Juventus will feel comfortable taking a two-goal lead back to Turin, with Porto not offering very much to scare the Italian champion side over the first leg. There's not much in the way of injury worries for Juve - only Giorgio Chiellini of the first-team regulars is out of the game, while Alex Telles is suspended for Porto.
Top Bet: 18/5 with BetVictor for a half-time/full-time result of draw/Juventus
DraftKings Pick: D Stephan Lichtsteiner, Juventus ($4,600)
Fresh from winning the controversial penalty that won Juventus an acrimonious match against Milan last weekend, the Swiss has again shown his ability going forward, and with Juve such a strong force at home both domestically and in Europe, expect a clean sheet.
Leicester City vs. Sevilla (1st leg: Sevilla leads 2-1)
Craig Shakespeare's appointment as Leicester City manager for the foreseeable future seems to have brought fresh impetus to last season's Premier League title-winning squad, though there are question marks over whether the return to essentials that the new man brought will continue to bring good results.
Leicester's Champions League form has been a lot better than its domestic form, and it seems Sevilla will have a torrid time holding onto its one-goal lead, especially with the Foxes holding an away goal from the first leg.
Top Bet: 12/5 with Unibet for a Leicester win
DraftKings Pick: F Jamie Vardy, Leicester City ($5,400)
Valued low of late due to Leicester's slump, no player has improved more under the management of Shakespeare than Vardy, last season's top scorer. With Leicester in the position the team loves, going for broke at home, expect Vardy to trouble the visiting defence.
WEDNESDAY, MARCH 15
Atletico Madrid vs. Bayer Leverkusen (1st leg: Atletico leads 4-2)
Leverkusen may have put two past Atletico, something that very few teams in any competition manage, but Diego Simeone's team is never happier than at home, where it will be far harder to score past Jan Oblak in the Madrid goal.
Everyone in this team knows that key players will move on at the end of the season, so there is a collective push for a last hurrah in Europe, and it's almost certain Atletico will go through, even with a stack of injuries.
Top Bet: 9/2 with Betfair for Atletico Madrid to win by three or more goals
DraftKings Pick: M/F Yannick Carrasco, Monaco ($7,600)
The Belgian winger has caused havoc for defences in Spain and Europe this season, and comes $1,100 cheaper than Antoine Griezmann, his more celebrated team-mate. With two Champions League goals to his name, he is worth the money in this contest.
Monaco vs. Manchester City (1st leg: City leads 5-3)
When Monaco put two past the hapless Willy Caballero at the Etihad Stadium, it looked like Manchester City's inadequacies had been made clear in Europe once again. It was surprising that, in spite of a star performance from Radamel Falcao, Monaco was not able to close it out.
City now holds all the cards, and Pep Guardiola just has to hope that he can keep things tight at the back, against the French league leader and with a defence seemingly made of paper. City could be in for a torrid evening if Monaco can score early-on.
Top Bet: 13/8 with BetFred for a Monaco win
DraftKings Pick: G Danijel Subasic, Monaco ($4,800)
It might seem plain wrong to invest in a goalkeeper who let in five goals in the last leg, but Monaco has been mighty at home in Ligue 1 this season, and there's no reason to suspect that the same horror-show of keeping at both ends that we saw last time will be repeated. It seems likely we will see a calmer game, which will suit Monaco's defence.
Finding a trustworthy room to play online poker can be a monumental burden. That's all the more true if you're just looking for a place to play poker for free. We've listed five of the best play-money poker sites to enjoy and help hone your skills.