DFS NBA Picks for Friday, March 3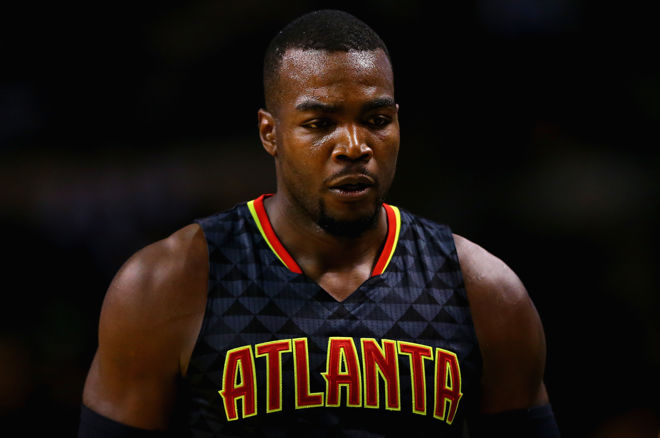 When it comes to daily fantasy sports (DFS), and basketball in particular, there's a lot of data out there that can help you make lineup decisions. One source of helpful data is FantasyLabs, an analytical sports resource site that features DFS projections as part of its stock of premium content.
FantasyLabs provides a wealth of data available at the fingertips of the DFS player to help identify top plays, save time in building multiple lineups, and look at where the value is in a given slate of games based on factors ranging from projected ownership to simple projected points per dollar. Players can even tweak the model based on what they weight to be the most important factors, and the FantasyLabs model will spit out a rating for the individual user that ranks players based on his or her preferences. There's also up-to-the-minute news scrolling in a sidebar that makes it easy to follow breaking injury reports.
We're going to provide a sampling for free right here on PokerNews Sports. Each day this recurring article runs, we'll go over three of FantasyLabs' top value plays on both DraftKings and FanDuel using the premium projections. We'll take a look at why these players could represent value and show you what FantasyLabs expects out of them statistically.
All stats are projected totals at the time of writing. Ceiling and floor represent the top 15 percent and bottom 15 percent of a player's projected outcomes, respectively.
| Player | Price | Minutes | Proj. Points | Ceiling | Floor |
| --- | --- | --- | --- | --- | --- |
| PG D'Angelo Russell (LALvsBOS) | $6,400 | 31.2 | 30.4 | N/A | N/A |
With Lou Williams out of the way, it's clear who the man is now in the Lakers backcourt: Russell. He's been outstanding in two of three games since the deadline, with only San Antonio's stellar defense slowing him down. The absence of Williams has been huge both in terms of playing time — Williams isn't going to steal his fourth quarter minutes anymore — and confidence, as Russell has been playing more free without Williams threatening his clock. Isaiah Thomas is one of the worst defenders in the league, so Russell should feast any time he has that matchup.
| Player | Price | Minutes | Proj. Points | Ceiling | Floor |
| --- | --- | --- | --- | --- | --- |
| SF TJ Warren (PHXvsOKC) | $5,400 | 34.5 | 25.5 | N/A | N/A |
Phoenix is another team nosediving into a complete rebuild, going as far as to bench Tyson Chandler, who has been their best frontcourt player by a mile. Warren is seeing insane clock, rivaling anyone in the league right now — he averaged 37 minutes in the first three games after the break. The trust in the former Sooner is bearing fruit as he has posted no worse than 27.7 FD points in that span, and a high-paced game with the Thunder (sixth in pace) should help him keep it going.
| Player | Price | Minutes | Proj. Points | Ceiling | Floor |
| --- | --- | --- | --- | --- | --- |
| SF Brandon Ingram (LALvsBOS) | $3,800 | 33.6 | 19.1 | N/A | N/A |
Another Laker being pushed into an increased role is Ingram, but while his DraftKings salary has begun to rise, he is still far too cheap on FanDuel when factoring in his role. He's still a huge wild card and a threat to be in the single-digits because of his poor efficiency, but Ingram's playing monster minutes. He saw 42 last time out and has the potential to contribute across multiple categories. This is a great game to target in general, with 220.5 being the highest total on the slate.

| Player | Price | Minutes | Proj. Points | Ceiling | Floor |
| --- | --- | --- | --- | --- | --- |
| PF Paul Millsap (ATLvsCLE) | $7,000 | 32.9 | 35.1 | N/A | N/A |
Millsap's price crashed after three straight games under 29 DK points, but that looks like a mere blip on the radar as he has put in 39.5 and 43.5 in the last two games despite shooting a mediocre 13-for-30. That's the power of Millsap's boxscore-stuffing ways, and if the Hawks can prevent themselves from getting blown out against the Cavs, Millsap could easily reach 50 if his shot starts falling again. Not having to contend with Kevin Love either on defense or on the boards will also be a boon.
| Player | Price | Minutes | Proj. Points | Ceiling | Floor |
| --- | --- | --- | --- | --- | --- |
| SF Carmelo Anthony (NYK@PHI) | $7,500 | 36.8 | 39.1 | N/A | N/A |
The game with the second-highest total on the board for Friday is Knicks/Sixers. It can't be said that Anthony is playing good basketball right now, shooting 36 percent or worse on high volume in three of the past four games. The fact that he's still putting up about 34 DK points per night in those is indicative of how solid his floor is. Expect another high-volume shooting night from Anthony, and if his marksmanship is above the basketball equivalent of the Mendoza Line, he should easily surpass his value threshold.
| Player | Price | Minutes | Proj. Points | Ceiling | Floor |
| --- | --- | --- | --- | --- | --- |
| SF Gordon Hayward (UTAvsBKN) | $7,400 | 34.2 | 38.5 | N/A | N/A |
The juiciest matchup of the day goes to Utah, who get a home date with Brooklyn and their 27th-ranked defense. Hayward's another player with a very solid floor since he's usually the primary option in Utah's offense, but he's also got plenty of ceiling when facing the likes of Brooklyn at this very reasonable price. The primary concern here is a Utah blowout, so rolling the dice on Hayward is a hope that the game is competitive enough for him to see burn in the fourth in a game where Utah is -13.5.
Want to see all of today's top plays on DraftKings and FanDuel? Try FantasyLabs' premium tools!
Everybody needs an account at one of these online poker rooms! They're the biggest, the best, and we get you the best poker bonuses. Check out our online poker section for details on all the online poker rooms around.