Fantasy NBA: DraftKings and FanDuel Value Plays for March 24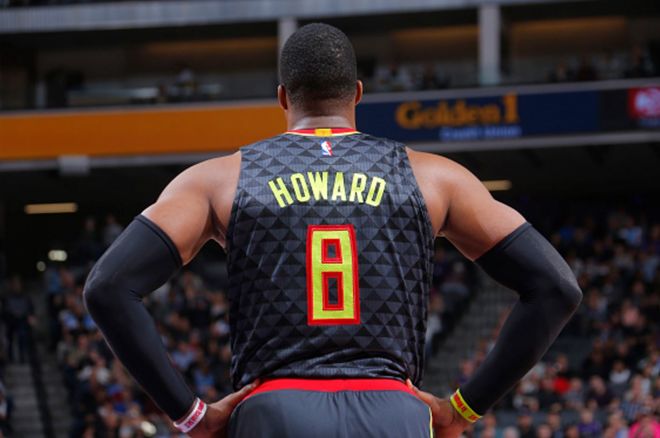 When it comes to daily fantasy sports (DFS), and basketball in particular, there's a lot of data out there that can help you make lineup decisions. One source of helpful data is FantasyLabs, an analytical sports resource site that features DFS projections as part of its stock of premium content.
FantasyLabs provides a wealth of data available at the fingertips of the DFS player to help identify top plays, save time in building multiple lineups, and look at where the value is in a given slate of games based on factors ranging from projected ownership to simple projected points per dollar. Players can even tweak the model based on what they weight to be the most important factors, and the FantasyLabs model will spit out a rating for the individual user that ranks players based on his or her preferences. There's also up-to-the-minute news scrolling in a sidebar that makes it easy to follow breaking injury reports.
We're going to provide a sampling for free right here on PokerNews Sports. Each day this recurring article runs, we'll go over three of FantasyLabs' top value plays on both DraftKings and FanDuel using the premium projections. We'll take a look at why these players could represent value and show you what FantasyLabs expects out of them statistically.
All stats are projected totals at the time of writing. Ceiling and floor represent the top 15 percent and bottom 15 percent of a player's projected outcomes, respectively.
| Player | Price | Minutes | Proj. Points | Ceiling | Floor |
| --- | --- | --- | --- | --- | --- |
| PG Tyler Ulis (PHX@BOS) | $6,200 | 36.8 | 32.9 | 42.2 | 16.6 |
The Suns are in full-blown tank mode and looked especially poor in last night's horrifying loss to Brooklyn. Ulis pretty much played as bad as possible and still put up north of 34 FD points with a 12 assist night, overcoming an atrocious 5-for-19 shooting performance. He has logged over 40 minutes in four straight games now, so even the likely outcome of a Celtics blowout shouldn't stop him from being able to rack up fantasy points from start to finish.
| Player | Price | Minutes | Proj. Points | Ceiling | Floor |
| --- | --- | --- | --- | --- | --- |
| SF Thabo Sefolosha (ATL@MIL) | $3,900 | 28.4 | 18.3 | 27.4 | 5 |
Don't look too hard at that floor and focus on Sefolosha's recent minutes in light of injuries to Paul Millsap and Kent Bazemore. He's gotten 31 and 28 in the last two games and should see another solid helping against Milwaukee. A price of $3,900 for a guy playing that type of minutes is practically stealing, and Sefolosha has a relatively high-upside game as well. His ability to rack up steals and hit threes gives him the chance to hit the 30-point mark if things break right.
| Player | Price | Minutes | Proj. Points | Ceiling | Floor |
| --- | --- | --- | --- | --- | --- |
| PF Marquese Chriss (PHO@BOS) | $5,000 | 26.3 | 22 | 33.1 | 7.9 |
Another high-ceiling play from Phoenix, Chriss is another beneficiary of this Suns nosedive. He's on a roll after starting and getting 31 minutes against Brooklyn, where he was one of the few Suns to perform well with 23 and 11, plus he hit a couple of 3s. Chriss is also a capable shot-blocker, and Boston's front line is one upon which athletic bigs can prey. This price is just too low for Chriss' current role, but the only downside could be high ownership in GPPs after he showed out last night.

| Player | Price | Minutes | Proj. Points | Ceiling | Floor |
| --- | --- | --- | --- | --- | --- |
| C Marcin Gortat (WASvsBKN) | $4,300 | 23.6 | 21.5 | 35 | 10.1 |
After two absolutely putrid games, Gortat's price has plummeted all the way to $4,300, which is about $2,000 less than he has previously been priced at. The matchup really couldn't be better here, with high-paced, defensively challenged Brooklyn coming in for the second night of a back-to-back, and nobody has ever confused Brook Lopez with a rebounding ace. Gortat could easily notch a double-double here in minimal minutes even if this one gets out of hand, so this is a nice spot to buy low.
| Player | Price | Minutes | Proj. Points | Ceiling | Floor |
| --- | --- | --- | --- | --- | --- |
| PG/SG Jrue Holiday (NOP@HOU) | $6,500 | 31.1 | 31 | 43.3 | 15 |
The arrival of DeMarcus Cousins could be expected to eat into Holiday's usage, but he's still chucking at a pretty clip, with 12+ FGA in five of the past six games. There's really no other capable perimeter option, and Holiday should be a pretty safe play against Houston with a monster ceiling if this game gets flowing and the Pelicans stay in it. Holiday had 37 DK points in just 28 minutes last time out against the Rockets, so 50 here wouldn't be out of the question.
| Player | Price | Minutes | Proj. Points | Ceiling | Floor |
| --- | --- | --- | --- | --- | --- |
| C Dwight Howard (ATL@MIL) | $7,300 | 33.9 | 35 | 45.5 | 18.2 |
The loss of Millsap means Howard is being more heavily relied on than ever for his rebounding in Atlanta, and that will be no different against the Bucks. According to the On/Off tool on FantasyLabs, Howard gets bumps to his usage, rebounding, and assist numbers when Millsap doesn't share the court with him, and Milwaukee should be a fairly ripe target for the big fella since they rank 22nd in rebound rate. As long as Atlanta doesn't pull one of their no-shows and lose by 30, Howard should have a pretty nice floor for cash games as well.
Want to see all of today's top plays on DraftKings and FanDuel? Try FantasyLabs' premium tools!
Everybody needs an account at one of these online poker rooms! They're the biggest, the best, and we get you the best poker bonuses. Check out our online poker section for details on all the online poker rooms around.