Aussies for Poker Not Tapping Out: 'We Will Win the War'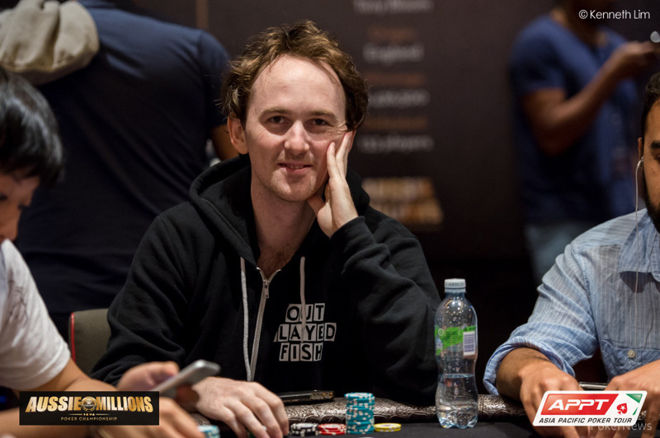 An unfavorable result in the Australian parliament isn't stopping Australians from continuing the fight for online poker.
Many are assuming the writing is on the wall after an amendment that would have exempted online poker from the Interactive Gambling Amendment Bill 2016 failed to pass. The bill itself has yet to pass into law as some details have not been hammered out, but doom appears to be on the horizon for online poker Down Under.
Not so fast, said Joseph Del Duca of the Australian Online Poker Alliance.
"How many times in poker have you seen a player lose a big hand early on and then come back and win?" he told PokerNews. "This happens all the time and our campaign is no different. Poker players are amazingly resilient people. Giving up is not the answer.
"We still have a long way until the final table so it is important that we all stay positive and focused on the job at hand. We know that this decision has hurt and saddened a lot of the Australian online poker community. Our message to you is this: We may have lost the battle, but we will win the war."
Del Duca stressed that this setback, while potentially significant, can be overcome. In fact, he's taking heart that the grassroots efforts of the community he organized has made progress fighting against what initially looked like a forgone conclusion.
For example, the AOPA's efforts convinced Sen. David Leyonhjelm to move the aforementioned amendment for the vote that ultimately failed. Just getting that amendment in front of the Senate was a step in the right direction. And while the amendment didn't go through, it did receive support from senators from four different parties. One senator, who has generally been opposed to gambling, even admitted that the government banning poker is inconsistent with its position on other forms of gambling.
Leyonhjelm has served as a sort of spokesman for the AOPA and delivered a speech in support of online poker during the proceedings.
Australia features dedicated live poker rooms, such as the one at Crown Melbourne that hosts Aussie Millions, one of the premier poker festivals held anywhere in the world. There are also countless home games and "pub games" available for players. It makes no sense, he reasoned, for those games to exist and online poker to be outlawed.
"We're saying, 'You're not allowed to do that online, you're only allowed to do that face-to-face,'" he said. "It's a little bit like saying, 'You're allowed to talk to each other by telephone, but you're not allowed to talk to each other by FaceTime, because FaceTime goes via a server in another country.'
"We're saying one kind of playing poker is OK, but another kind of playing poker is not OK, because it's online. I mean, seriously, this is the 21st century — almost everything is online these days."
While Leyonhjelm's efforts were noble, they weren't enough to overcome the majority party, which maintained the original language of the bill as far as online poker is concerned.
The exodus of major operators from Australia has already begun with 888poker exiting the market in January. A top official from PokerStars also confirmed the world's leading operator will be exiting "very soon."
That means poker players in Australia who want to continue to play online will either have to circumvent the laws using available technology like virtual private networks (VPNs) or they'll turn to less scrupulous black market operators.
"Australians will be exposed to the same risks Americans were playing on unregulated operators, like how Lock [Poker] stole from Americans," said Australian poker player Oliver Gill, who has been a driving force behind the AOPA.
Gill has nearly $2 million in online cashes according to PocketFives but identifies himself as a recreational player. He has no plans to move if the bill becomes law but said he's now forced to consider playing on black market sites to continue to enjoy his hobby. Others, he said, have it worse than he does.
"I'll have friends who have to move overseas, other friends who have families who will have to try and find a new career with a 10-year résumé gap or relocate their young family to continue their career, and dozens of friends who play recreationally who will lose an enjoyable hobby," he said. "It sucks."
However, like Del Duca, Gill stressed that all hope is not lost, as actions have already been taken to continue the fight.
Sen. Leyonhjelm put out the call to Australian poker players to see if there would be enough support for a committee inquiry, and north of 200 responses have already been posted. Leyonhjelm wrote that it would take "a lot of work" and that the online poker community would have to band together, raise their voices and give evidence at committee hearings.
That's right up the AOPA's alley, so they're ready to take on the admittedly hefty challenge head-on.
"The main thing the Australian and global poker community can do now is stay positive and keep making noise," Del Duca said. "This is not the end. This is just the beginning of a fight we can and will win. Stay connected with our page and keep in touch to find out how you can help in this fight!"