PokerStars' Sunday Storm Celebrates Anniversary with $1,000,000 Guarantee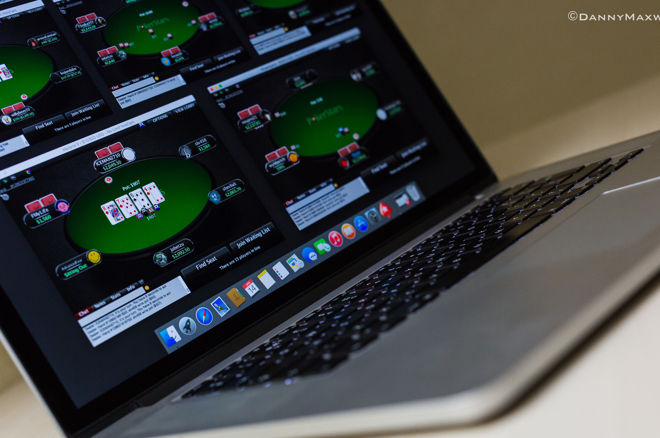 The PokerStars Sunday Storm tournament will celebrate its sixth anniversary March 19 with a $1 million prize pool and $100,000 to the winner.
The tournament, hosted at 1 p.m. ET on Sundays, only has an $11 buy-in. This special payout is about three times its usual top payout.
Players can buy in to the event with satellites at PokerStars. Three special $1.10 satellites will also run to guarantee 1,000 seats to the event.
| Date | Time | Name | Seats Guaranteed |
| --- | --- | --- | --- |
| March 19 | 10 a.m. ET | Mega Satellite | 500 |
| March 19 | 12:15 p.m. ET | Deadline Satellite | 250 |
| March 19 | 1 p.m. ET | Last Chance Satellite | 250 |
Players can reenter the tournament if they are knocked out before the end of late registration. These players will be treated as new players, receiving a new starting stack and seat at a random table. Their buy-in will be added to the pool.
In the past year, PokerStars has had 1.2 million entries into the weekly Sunday Storm tournaments from 260,000 unique players, an average participation rate of 23,000 entries. In the entire time the tournament has run, it has been played by 1.2 million players, a total of 10 million entries, according to PokerStars.
Have you ever wanted to write your own articles about poker? Maybe you've got some experiences or opinions about poker that you'd like to share. PokerNews is proud to launch The PN Blog where you can have a platform to make your voice heard. Learn more here.