West Virginia Introduces First Online Gambling Bill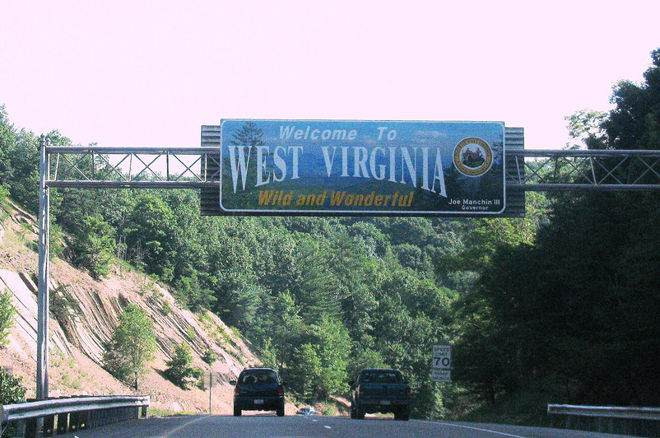 West Virginia introduced its first online gambling bill, H.B. 3067, March 14 which would legalize and regulate online gambling, reported Online Poker Report.
Delegate Shawn Fluharty sponsored the bill with Sean Hornbuckle, Mike Pushkin, Joseph Canestraro and Mike Bates.
According to the bill's note, the purpose of this bill is "to authorize Internet gaming managed and licensed through existing authorized gaming facilities in West Virginia," all of which would fall under the responsibilities of the West Virginia Lottery Commission.
With a tax rate at 14 percent of gross gaming revenue, licensed gaming facilities and race tracks could apply for an internet gambling license for a fee of $50,000.
The bill has some state regulations for land-based operators that also choose to move online. The operator must ensure that the participants are 21; that participants are in the state or a permissible jurisdiction; and that gaming protocols are in place to minimize problem gambling and keep the games fair and honest.
Operators will also have to set up policies to counter cheating and spot it, as well as catch the use of software, including bots. Operators would also have to keep their funds distinct; operating funds must not be combined with player funds.
The bill allows gaming between states that are authorized for online gaming and prohibits strong offenses for unlawful gaming. Offenses have a wide range of results, with misdemeanors, $75-150,000 fines and a year in prison as the baseline to taxes to the operators, felony charges, $150-300,000 fines and one to three years in prison.
In August of 2014, the Charleston Daily Mail reported that the West Virginia Lottery was considering iGaming to help compete against nearby states, though it mainly concerned selling lottery tickets online over online poker.
At the time, John Musgrave, the lottery director, had then met with casino executives to discuss the possibility.
"We're still exploring (online gaming) because we feel that's the way the industry's moving, so we want to plan for it," said Musgrave to the Charleston Daily Mail. "We have not yet made any decision for how we're going to implement it, but we are looking at it, studying it and seeing how our casinos in our jurisdiction can move in that direction."
Other reports in 2014 had West Virginia approaching online gaming with an open mind.
Since then, the state still has had declining gambling revenues at its brick-and-mortar venues, down as much as 10.9 percent. As a racetrack and VLT market, $722.17 million in gaming revenue comes in from the state and 1.9 percent is commercial gaming revenue (1.1 percent of all gaming revenue).
In response to these falling racino revenues (there are four racetracks in West Virginia), West Virginia could be poised for online gaming.
A report from Morgan Stanley predicted that West Virginia would be one of 20 states to legalize and regulate online poker, but that wouldn't be until 2020.
Lead image courtesy of Nannette Turner/Flickr
Finding a trustworthy room to play online poker can be a monumental burden. That's all the more true if you're just looking for a place to play poker for free. We've listed five of the best play-money poker sites to enjoy and help hone your skills.