PokerNews Podcast 436: Grudge Match Galore and Liv Boeree
Matthew Parvis and Sarah Herring are joined this week by Liv Boeree. Herring catches Boeree at PokerStars Championship Panama where she's covering all the latest action on video.
Boeree discusses the Cate Hall-Mike Dentale match, Hall's acceptance speech at the American Poker Awards, a new show release featuring Boeree and other poker players and her time in Panama.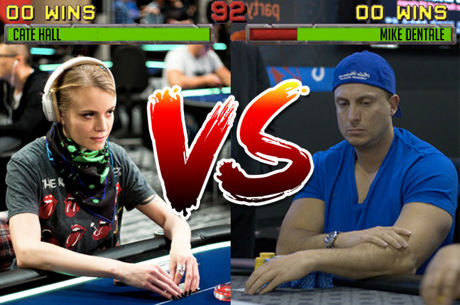 They even take it back to the 1700s, with Herring asking Boeree if she would rather live as a monarch then or a normal person now.
Off the felt, Parvis and Herring take time out to talk about that very grudge match upcoming as well as the great heads-up matches over the years.
You can subscribe to the entire iBus Media Network on iTunes here, or you can access the RSS feed here. The PokerNews Podcast family of podcasts is now available on audioBoom.
Have you ever wanted to write your own articles about poker? Maybe you've got some experiences or opinions about poker that you'd like to share. PokerNews is proud to launch The PN Blog where you can have a platform to make your voice heard. Learn more here.