$2 Million Powerfest Super High Roller Targets to Raise $100K for Charity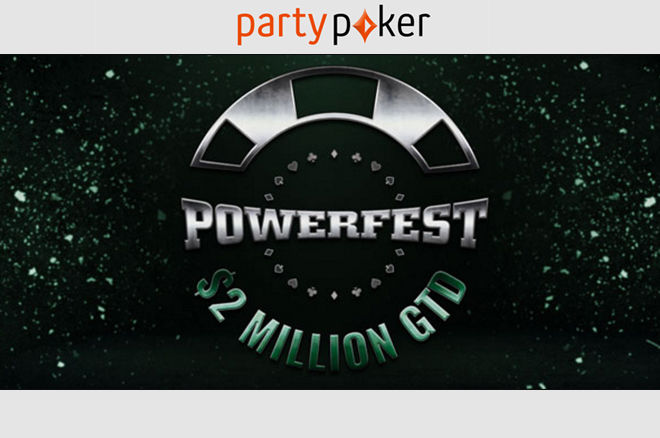 On May 16, at 8 p.m. CEST (7 p.m. UK time), partypoker will host its largest buy-in tournament ever for $25,500.
It's by far the largest tournament in the history of the site.
The event boasts a massive $2 million guarantee. Players will start with 100,000 in chips with 20-minute levels. Players have the option to reenter twice within the first 15 levels of play.
What makes this tournament really stand out is that partypoker has vouched to give 100% of the registration fees to charity.
While a $25,500 tournament online is news in itself, what makes this tournament really stand out is that partypoker has vouched to give 100 percent of the registration fees to a charity chosen by the winner.*.
There's a total of 80 entries needed to make the guaranteed $2 million prize pool, which will raise $40,000 for charity. If a total of 100 entries are hit, partypoker will add an extra $50,000, meaning a cool $100,000 will be raised for charity.
At the moment of writing, 13 players are registered for the event. Among those already signed up are Sam Trickett, Rob Yong,Patrick Leonard and Joao Simao. Partypoker has qualified over 20 players with satellites still running daily.
"Players asked us to add this event to our Powerfest Series. It is something that we have never tried before," said Tom Waters, managing director of partypoker. "When the charity idea was proposed, we felt we should really get behind this event so we decided to offer a $2M GTE and if players support us to get to the magic 100 entries, we will be delighted to add a further $50,000.
"A few eyebrows were raised when this was announced; buy-ins at this level are not something that partypoker has been known for in the past, but we have been qualifying players over the last four weeks, and as always, we will pray to the poker gods that this comes off and becomes a feature of our online festivals."
partypoker is on top of things for this event. For any problems depositing or registering, you can contact Alex Ottewell ([email protected]). For more information on the event, see partypoker.com.
*Choice of charity subject to approval by partypoker