Tweet, Tweet, Bad Beat: A New Main, Family Photos and Sparta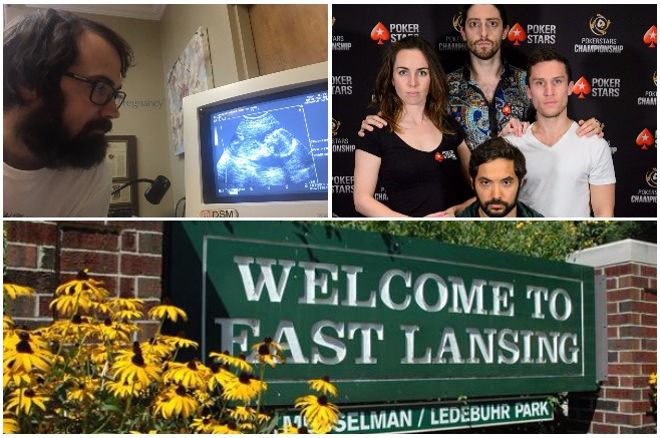 Poker players are the best if only because they're active on social media. So whether it's politics, food or friends, it's always worth the view or the like.
A new kind of Main.
When you win more, we'll employ the escape shot clock.
Loved this white escape room at the Gozsdu Mission! Total results in Hungary is 2w-6L! Ty @CelinaLin entertaining m… https://t.co/wJt4Frr1lI

— Randy Lew (@nanonoko)
How cute.
BABY.
Party hardy.
Going out and partying in one of my favorite cities in the world tonight!!! Where are all my fellow Spartans at? Ho… https://t.co/tLqN2f6X2z

— Ryan Riess (@RyanRiess1)
Bad beat or flying...
Thumbs up, yo.
Fight on.
Food Network a la poker.
@pratyushbuddiga have you tried cooking using this yet? Outstanding https://t.co/15qNoo2zlT

— Jesse Sylvia (@MrJesseJames888)
Foreboding.
I see kitty.
Another day in the office for many Americans, including those presidential and those not...
Matchy matchy.
Coffee coffee coffee.
Hamburgers R Life.
Looks like some good will come out of this stupid @MikeNoori @McDonalds prop bet. https://t.co/rA7w0eHVSC follow @McHamburgler1K for updates

— Matt Savage (@SavagePoker)
Smackdown.
Computer kitty.
Keep your shoes off the table.
Lead image courtesy of Jason Mercier, Liv Boeree and Ryan Riess
Finding a trustworthy room to play online poker can be a monumental burden. That's all the more true if you're just looking for a place to play poker for free. We've listed five of the best play-money poker sites to enjoy and help hone your skills.