Tweet, Tweet, Bad Beat: Times Are A-Changing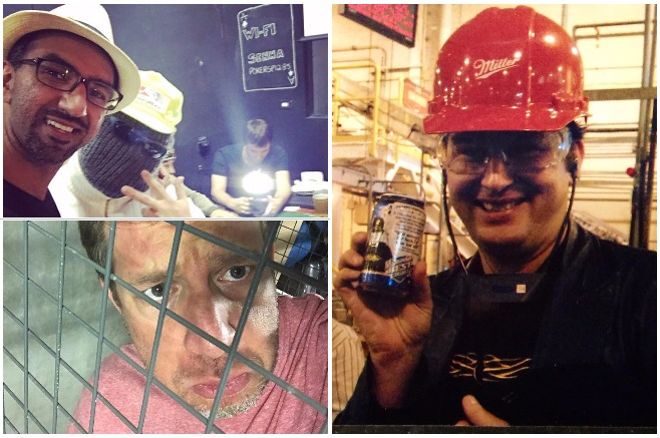 This week in social media, poker players largely responded with yays or nays to the changes of various poker programs and changes on the way.
Obviously there was still some time to goof off.
Yes, best to look like you're going to rob someone at the poker table.
Life's hard when you're working.
The best throwbacks are the ones with you in a hard hat.
Friends awkwardly lift you up when you're...the winner of a reality show?
Yikes.
Puppies and puppies and puppies...
For some reason, this post was so endearing to me and made Moneymaker into a workout teddy bear...
Ha?
Not a bad view...
All my peeps are here.
Hopefully from one green location to another #cashmoney
Feat recorded well.
Weeeeee
Blegh.
For the sake of humanity.
Lead images courtesy of Faraz Jaka, Phil Hellmuth and Matt Salsberg
Have you ever wanted to write your own articles about poker? Maybe you've got some experiences or opinions about poker that you'd like to share. PokerNews is proud to launch The PN Blog where you can have a platform to make your voice heard. Learn more here.