Dominik Nitsche: High Rollers are 'Just a Big Home Game'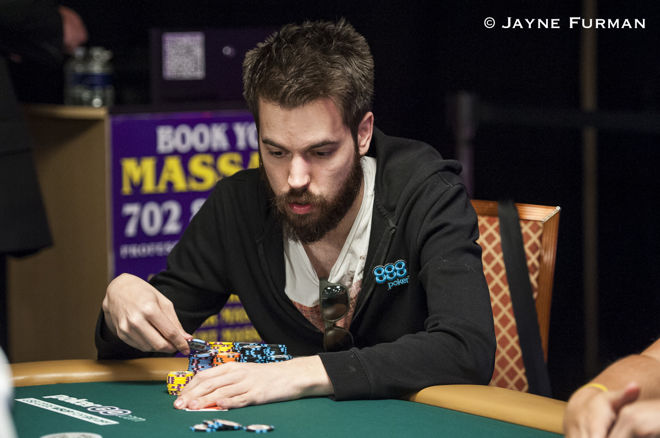 "It's really just a big home game."
That's how Dominik Nitsche, three-time World Series of bracelet winner and 888poker Ambassador, described playing the $300,000 buy-in Super High Roller Bowl this past week.
"It's all of my friends and the same guys that play at Aria all summer. It's always a lot of fun and very exciting."
And even though he busted on Day 2 to Dan Smith, he was still anxious to get back to the action to root on his friends Christoph Vogelsang and Stefan Schillhabel on the final day of the tournament. The Super High Roller Bowl was down to three people when we spoke to Nitsche, and he still had a lot invested even though he had exited days before.
Nitsche was rooting for Schillhabel to come in first and Vogelsang to come in second.
"Nothing against Jake [Schindler] because Jake is a good guy, but I have a piece of Stefan and Christoph is a good friend of mine. I always root for financial interests over friendships, if you know what I mean."
I always root for financial interests over friendships, if you know what I mean.
His plan didn't play out the way he hoped. Schillhabel busted in third while Nitsche was still playing the first round of the $3,000 Shootout at the WSOP. About six hours after the start of play, he bagged the win and wasted no time bagging his chips and exiting the Rio to cheer Vogelsang to victory in the heads up match.
It's not unusual for poker pros to come to Vegas with a bunch of friends, get set up in a house and grind the summer, hedging their hunt for bracelets with last-longers, swaps and prop bets.
But what normally would be a full summer grind of tournament play for Nitsche, has turned out to be a commitment to balance. This summer Nitsche plans on taking a break from the desert heat and frigid poker rooms to head home to Edinburgh to enjoy the summer.
"I decided I needed to take a break at some point and that break will come after the 10K heads up," he said. "There's sort of a dead period where nothing really excites me too much, and I won't come back until the $10K six-max which should be exciting. Then I will stay until the Main Event."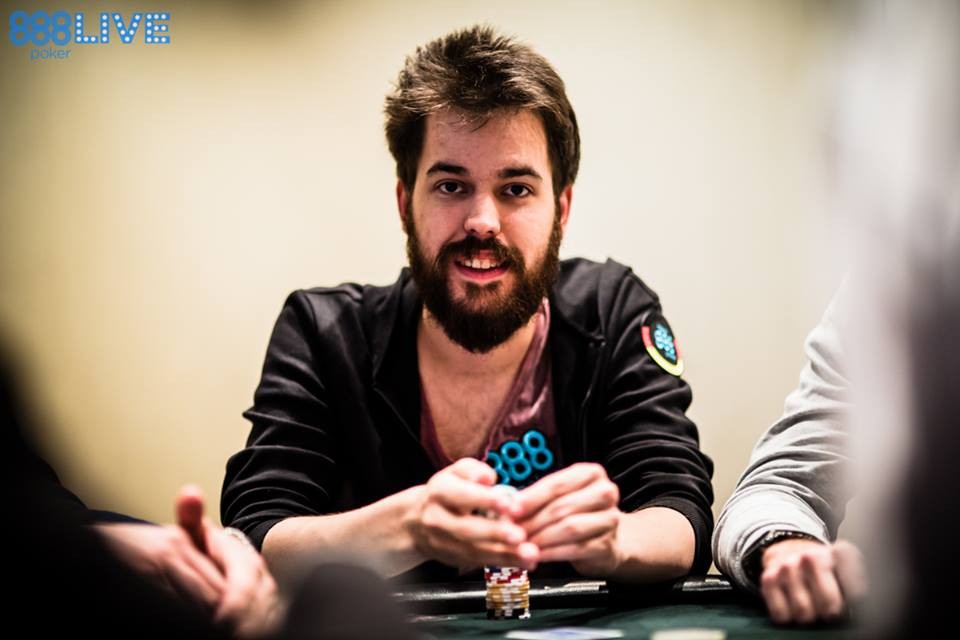 Because of his relatively short stays in Las Vegas, there aren't infamous poker house shenanigans for Nitsche this summer. Instead, he's spending his time in a hotel. After all, he did win a WSOP package on 888.com.
It's not a coincidence that Nitsche spends his time online playing on 888.com. As an ambassador of the brand for a few years now, he happily wears his patch in both live and online events.
"I like representing 888. It's a lot of fun, and we have a great team. In fact, I just saw Chris Moorman in line at registration. He's in this tourney too. I'll probably outlast him. I think I'll outlast them all."
When asked if he had any last longer bets, Nitsche shook his head, "No. not yet. We'll try to get something going for the main event. We always do."
There are plenty of poker fans that seek out patch wearing pros in the hopes that poker success might rub off on them. Nitsche had this to say about constantly having his break time interrupted,
"A lot of people come up to me and ask questions, and I enjoy helping out. It's good for the game."
I enjoy helping out. It's good for the game.
This attitude supports the work ethic for which he is known. Coming into the World Series of Poker, Nitsche logged two ninth-place finishes, with one of those coming at the recent 888Live Festival Barcelona.
Nitsche doesn't put too much emphasis on results, though. In fact, excellent results tend to give him less confidence.
"I always feel prepared. It has nothing to do with the results. It's just a product of the work that I do. I trust my friends, who are also amazing poker players, over results. If we think of a spot in the same way, then it's probably right."
What does it take to win a tournament? Nitsche has an opinion on that, too.
"A tournament is luck. Anyone can win a tournament. You just have to be prepared, and if you play well, you'll do well."
"I don't think results affect me. If people believe they are better because they win a tournament, hey, then fire away in the high rollers. I'm waiting for you."
And you can probably bet his friends will be waiting, too. Don't be nervous, though. It's just another home game.
Finding a trustworthy room to play online poker can be a monumental burden. That's all the more true if you're just looking for a place to play poker for free. We've listed five of the best play-money poker sites to enjoy and help hone your skills.