The Weekly Turbo: An Unexpected Victory, Bots and Seminoles Hard Rock-ing
Happy Sunday! Whatever you're feeling today, nothing can keep your one-stop poker news team down. So, even if you're calling it a lazy Sunday from beneath your covers and dreading the coming Monday, we got you. And for those ambitious few, try to cool it for the rest of us by staying occupied with some good ole-fashioned quality internet time with PokerNews.
The Winner's Circle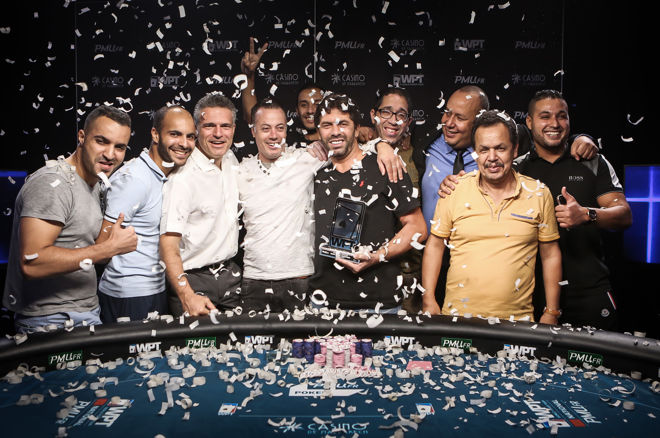 Hometown hero Rachid Rami won the 2016 PMU.fr Marrakech for almost $100,000, defeating a field of 396 players.
Sunday Briefing: pejacpokertook down the Sunday Million for $146,146.72, making himself the big winner of the weekend. Cesar "Ce$ar$pa" Garcia won two PokerStars Sunday tournaments.
An unexpected winner this week was Zachary Smiley, who came out of nowhere to win the WPT Maryland Live! for $356,536. Not bad for a first cash for this unemployed medical school dropout.
Andoni Pollopopeye" Larrabe won his third Super Tuesday Oct. 4 at PokerStars, adding the $74,810.28 win to his list of victories.
September 888 Recap: Sami Kolpuro, Dominik Nitsche and "GetLuckyAK" get in a three-way deal and more!
A big weekend for Daniel Lupo, who shipped two tournaments for a combined $12,423! But wait, there's more; check out this New Jersey Online Poker Briefing.
The Game Changers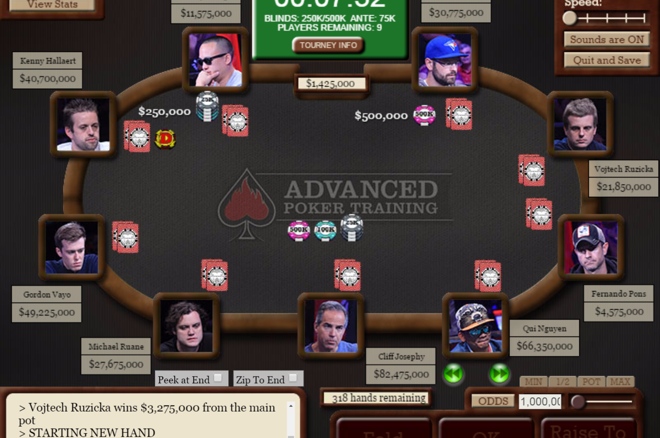 Can poker bios and styles of play predict the outcome of the November Nine? These bots show we can.
Four men allegedly used marked cards and special contact lenses to take over $10,000 from a player in China. Unfortunately, they weren't smart enough to flee the scene afterward.
888 Holdings won "Best Digital Operator" for 888poker.com at the Global Gaming Awards for their expansion of U.S. and European operations.
Haters gonna hate. Trolls gonna troll. This week on Five Thoughts: Trolling Bonomo, bailing out the GPL, threatening the future of high rollers and more!
France's fenced-in online poker experiment appears to be over, as the country is set to move into shared liquidity with other European nations.
American artist Frederic Remington helped to shape future generations' ideas of the Old West, cowboys, and of course, poker.
Poker author and coach Tommy Angelo shares a long-form discussion of "reciprocality" in poker: Reciprocality says that when you and your opponents would do the same thing in a given situation, no money moves, and when you do something different, it does.
Rozvadov gets put back on the map with the 2016 WSOP Circuit Festival at King's Casino, with 14 gold rings to be won.
888poker ambassadors have more than $15.2 million between them, but who has the most live tournament winnings? Read here for each player's top five scores.
Todd Brunson lives up to the family name with a Hall of Fame nomination. Brunson is primarily a cash-game player. Even so, fame has followed him into poker tournaments.
November Nine's Jerry Wong is far from a household name, but he's a hell of a poker player. Read his story here.
888poker has partnered with the WSOP Circuit to allow players a way into the tour via satellites.
Both George Danzer andAntonio Esfandiari made large gains in the Global Poker Index this week. Do you even have to ask who topped the list yet again?
Who are the best recreational poker players? We have a top 10 list for you.
Tony Gregg finds an excellent use for the blocking bet in a 2016 WSOP Main Event hand against William Kassouf (and his pocket aces).
Should players be allowed to use a push-fold chart at the WSOP? Here's what the rules say.
Jackie Glazier is the latest poker pro to sign with partypoker as a brand ambassador.
The Seminole Tribe of Floridagained exclusive rights to the Hard Rock International brand, voted to remove its longtime chairman and battled in court with the state over a new compact.
Is there such a thing as oversharing on social media in the poker world? We think not.
Take Matters Into Your Own Hands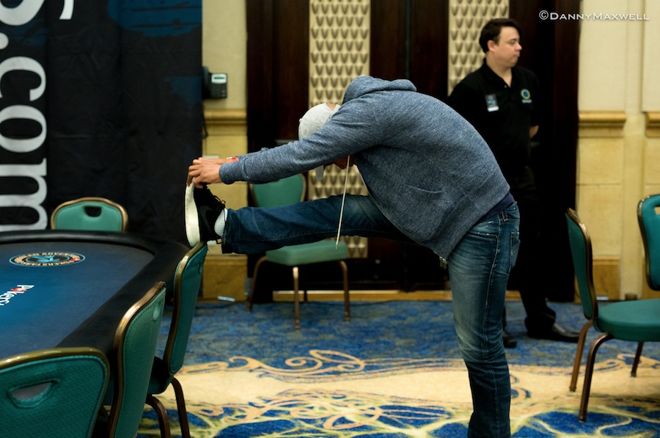 It's time to add "elasticity" to your poker vocabulary. Learn to sell your hand when it comes to value betting.
Not Middle Earth, Middle Stage. Always be mindful of your stack sizes during a multi-table tournament.
Want to travel to Belgium? You could win PKR Poker's €1,200 package to the WPT National Brussels Main Event for only €2.
The PokerNews $5,000 freeroll at PokerStars is not your typical freeroll tournament. Read on to see what we mean.
The UKIPT heads to Birmingham Oct. 5-9 for its final stop ever. Give me one reason you shouldn't be its champion.
You make your straight on the river and bet, but get raised. Do you call or fold this WSOP FT hand?
Is a loose-aggressive table "bully" making it hard to win in your home game? Follow these five steps.
Less than 80 players are left; payouts are nearing six figures.How would you play these WSOP Main Event Day 6 hands?
Throughout the month, Unibet Poker is hosting four different High Stakes Flop Races where you can win a share of €40,000 or €10,000 each week, double than it has been in the past! If you like free money, this may be for you!
Avoid unnecessary risks as the bubble nears, but keep looking for opportunities to accumulate chips. This and more on how to approach the bubble.
A tricky tournament hand gives Gareth Chantler a chance to talk about understanding your own range.
Head to Tallinn with a €2,000 package to compete in the Cash Game Festival with bet365. How, might you ask? Read on.
Just over a week ago, the 2016 World Championship of Online Poker concluded. Have you paid attention? Test your memory and knowledge in this PokerNews Quiz!
If you're not fantasy footballing or fantasy anything-ing, you're behind. For the former crew, we have some betting picks and plays for you.
Check Tape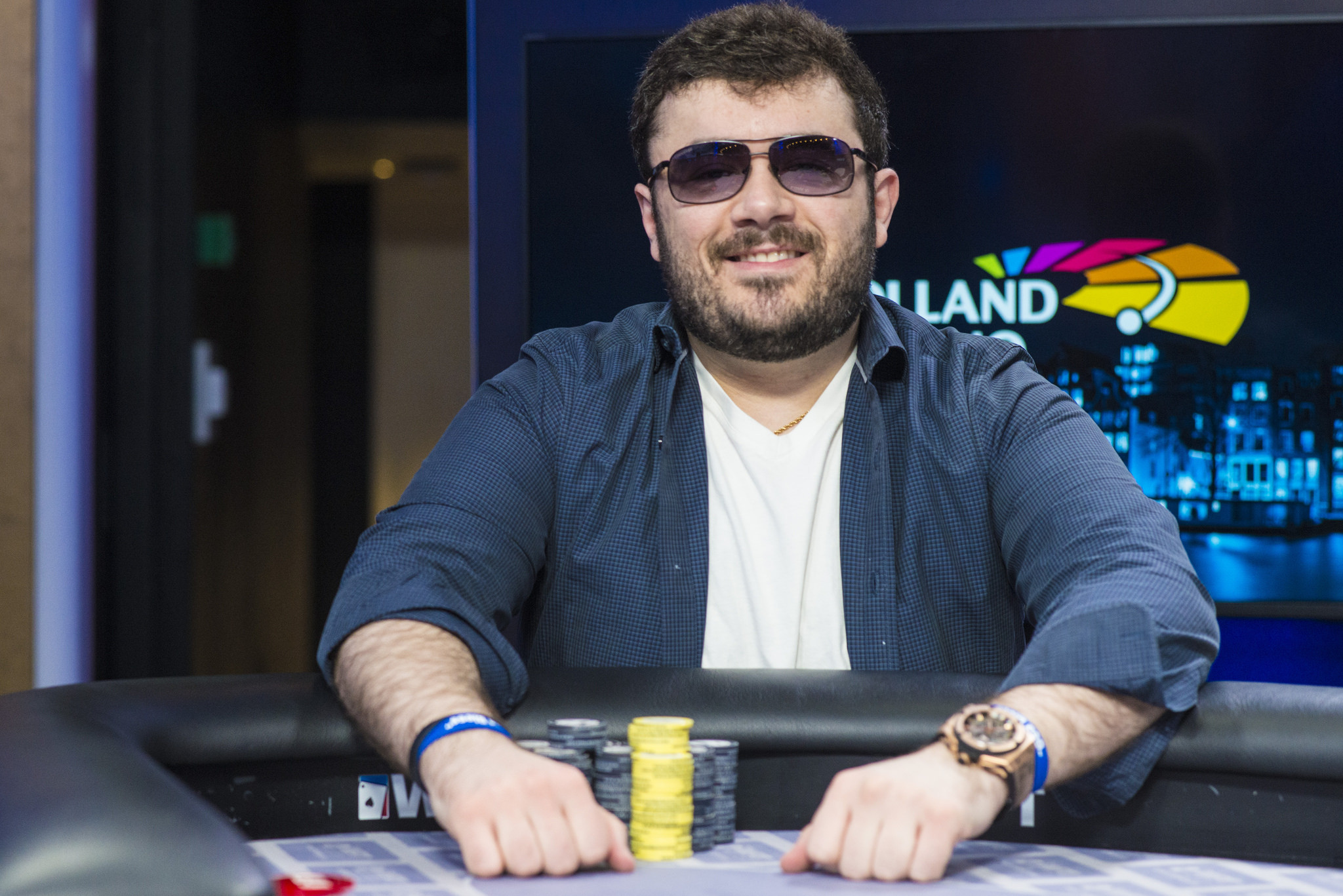 PokerNews' Sarah Herring took to Calling the Clock on Anthony Zinno a couple weeks ago during the PokerNews Podcast. A personal favorite: Would you pay to motorboat Gavin Smith?
We stacked the PokerNews Podcast for you this week with William Kassouf and Daniel Negreanu. Don't miss the chance to hear the guy who gets under the skin of all his opponents and the guy who doesn't.
Surprisingly, this week's Throwback Thursday features a present-day topic: Big One for One Drop. Haralabos Voulgaris breaks down why businessmen might not want to play with pros.
Finding a trustworthy room to play online poker can be a monumental burden. That's all the more true if you're just looking for a place to play poker for free. We've listed five of the best play-money poker sites to enjoy and help hone your skills.