The Muck: How Many Bullets Does It Take to Bag in The Colossus?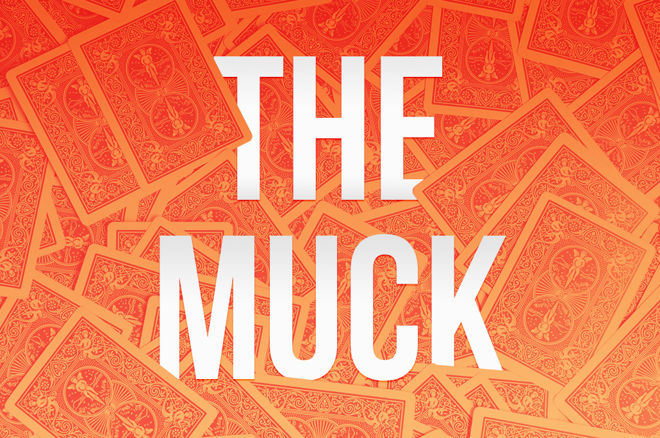 What do you do after busting the Colossus?
Fire another bullet, of course. And another. And another. And another.
WSOP bracelet winner Grant Hinkle joked on Twitter that the WSOP Colossus is the "softest $5k event of the year." The buy-in was $565. Players were allowed one re-entry per flight and can buy into any (or all) of the six flights which means after 12 bullets, a player's investment could be as much as $6,780.
It seems Hinkle was in good company. Many poker pros were prepared to fire multiple bullets and fire multiple bullets they did, contributing to the 18,053 total entries for the tournament.
About to fire Bullet 9 into final colossus flight. Hoping to avoid a 10th...

— Ryan Laplante (@Protentialmn)
Bullet 8 in the softest #WSOP of the summer without finding a bag or even a mincash after having 10 starting stacks… https://t.co/WB2AxLpXun

— Matt Stout (@MattStoutPoker)
I like to consider myself the six bullet, one bullet wonder. # ... 'nother (last) Colossus dinner break @WSOP

— Chris Lindh (@LINDHsanity)
Firing final bullet in Colossus. Lucky #11 ?!? ########################‍♂️

— Matthew Wakeman (@mjw006)
Trigger warning: Just cashed for the second time in the Colossus. This is my third bullet.

— Andrew Brokos (@thinkingpoker)
Whatever Hinkle's total investment, he was finally able to bag a nice stack.
What do you say to someone who tries to go to the bathroom during the break of a large tournament?
Rookie mistake.
The hallways get a little crowded, and the bathroom lines extend down the halls during break time. It doesn't help that players are running to re-enter either. But the most fun comes from watching poker fans run from their table in the Amazon Room to catch a glimpse of the poker superstars playing in the One Drop inside of Brasilia.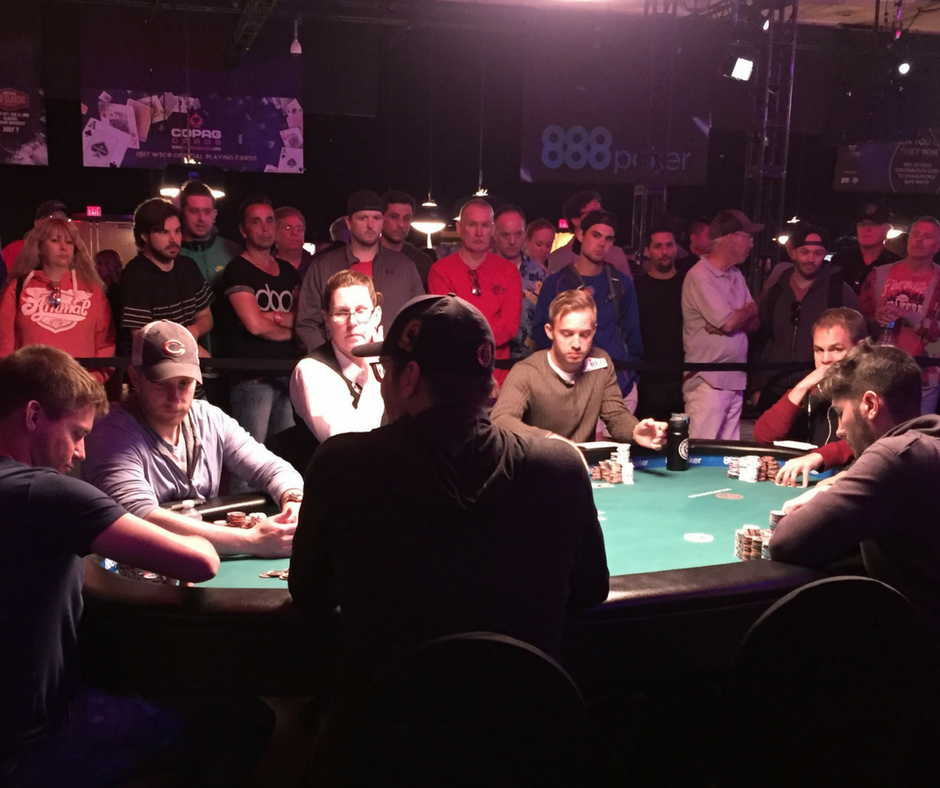 For you poker fans making it to day two of the Colossus is there will be more selfie opportunities as the unofficial final table of the One Drop High Roller gets underway at 2 p.m. and will be playing down to a winner. Follow along with PokerNews as we'll be providing hand-for-hand coverage.
What do you say when someone keeps checking their watch?
Speaking of the One Drop ... hurry up, already.
When the tournament returned to action on Day 3, the field was nearing the money bubble, and there was a concern by several players that there might have been some slow playing going on.
The concern was real and Igor Kurganov, Nick Petrangelo, and Charlie Carrel made a point of talking to the floor together to express their concern. The tournament director assured the trio that he was keeping an eye on the suspected offenders with a clock in hand. Play sped up significantly a short-time later after the bubble burst.
The bubble ended up bursting shortly after, and then play sped back up.
Some things never change, including Phil Hellmuth
After doubling up during Day 3 of the High Roller, Hellmuth went over to Brandon Cantu bragging, "this was my first all-in, and of course, I was a 2:1 favorite." While talking to Cantu, All-American Dave delivered some meals, and Cantu asked Hellmuth to secure him a seat at the media table to eat his lunch. Cantu made himself at home until security asked him to leave. He left, alright.
Some things never change, including William Kassouf
You might remember Kassouf turning #likeaboss into a thing and being the "black sheep" that landed him on our list for the top ten stories of 2016. Whether you love him or hate, there's no denying he's entertaining to watch. Unless you're in a hand with him, that is.
Today, in his initial appearance at the 2017 World Series of Poker, his chatter was cordial, and his table-side behavior was toned down. There is still see a hint of his infamous antics that you can't help but feel want to break free.
From the PokerNews Live Reporting Blog after passing Kassouf's table:
He was joking with the players and asked to buy the button. After being reminded that he can't buy the button in a tournament, another player joked with him and said, "They made a rule about stalling because of you, and here you are, still stalling," he laughed.
And on the second pass of his table, he was all-in and trying to convince the player contemplating a call that "he had it," and calling for cocktails. The good news is the player didn't need much convincing and soon folded and Kassouf lived to play on.
Did Phil Hellmuth really light his shoes on fire?
Sarah Herring talks to Phil Hellmuth about a video she received of him lighting his shoes on fire in the Rio parking lot.
Everybody needs an account at one of these online poker rooms! They're the biggest, the best, and we get you the best poker bonuses. Check out our online poker section for details on all the online poker rooms around.