Inside the WSOP Ladies Championship with Lynn Gilmartin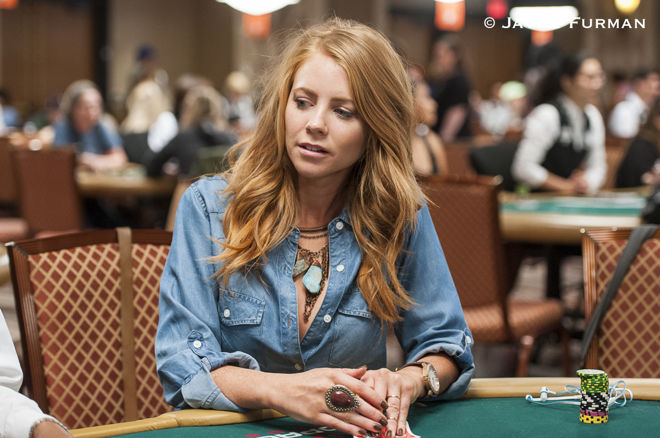 Things were a bit different in the Rio on Friday as the halls were filled with hundreds of women ready to play some serious poker. The Ladies Championship kicked off in the morning and plenty of female cardsharps were out in force looking for their shot at poker glory.
PokerNews caught up with World Poker Tour host Lynn Gilmartin after the first break of the day for some insight into the tournament so far.
"It's going well actually," she said. "I chipped up pretty early and had almost 10,000 chips by the end of the first level. Then my table broke right as I had figured everyone out – I hate it when that happens. So now I'm on a new table and nothing much is happening, so I'm still sitting on about the same."
Gilmartin broke into the game after working in casino marketing back in Australia, and got to see major poker tournaments first-hand. She then became an on-camera reporter for PokerNews, PokerStars.tv, and other outlets in 2009, along with other onscreen work covering events around the world. From the World Series of Poker Asia-Pacific to the Aussie Millions to the European Poker Tour to the WSOP, Gilmartin has manned a microphone and seen the game from every angle.
In 2013, she was named anchor and host of the WPT on Fox Sports and also worked on the Fox Sports 1 high roller "Alpha8" show. While she loves poker, Gilmartin says her roles within the industry make it more difficult to get out and play. However, she does have a few small cashes on her poker resumé including a 2015 win in the €220 EPT-Barcelona women's event for $6,649.
"I just play for fun. I'm definitely not a full-time or super-regular player," she says. "I'm more a casual, fun-time player and I think I'm better off keeping it that way because of the emotional roller coaster."
"Ladies events feel like a safe place to enter."
As the action heated up in the Amazon Room on Friday, Gilmartin was happy to be back at the tables enjoying herself and seeing so many other women betting and bluffing. These types of events help introduce many women into the poker world who may not be comfortable enough yet entering other mixed-gender tournaments.
"Ladies events feel like a safe place to enter," she said. "Especially if you're interested in playing and you're too intimidated by being outnumbered by all these men in the room – it can be kind of scary to walk into a poker room as a woman. I think the ladies event is a great way to kind of start off and ease yourself in. Personally, I love playing as a minority because I think we have an edge, but I think this is a good place to start."
At her table, Gilmartin spoke with a few women who said it was their first time playing in a tournament. However, one player in the field may have had more experience than she was letting on to her tablemates. Ever the poker player, the rounder in question may have used inexperience as a way to look for a bit of an edge.
"A friend just told me that a woman sat down at her table and told the whole table it was her first tournament ever, and it definitely wasn't," Gilmartin said with a laugh. "She's like a pro. So some people I think are definitely trying to use that line."
Detroit poker dealer Courtney Kennedy won the event in 2016, taking home $149,108 and a gold bracelet in her very first WSOP cash. Like many in the room, Gilmartin is hoping to snag some of her own success and bring home some big money – and some really shiny hardware.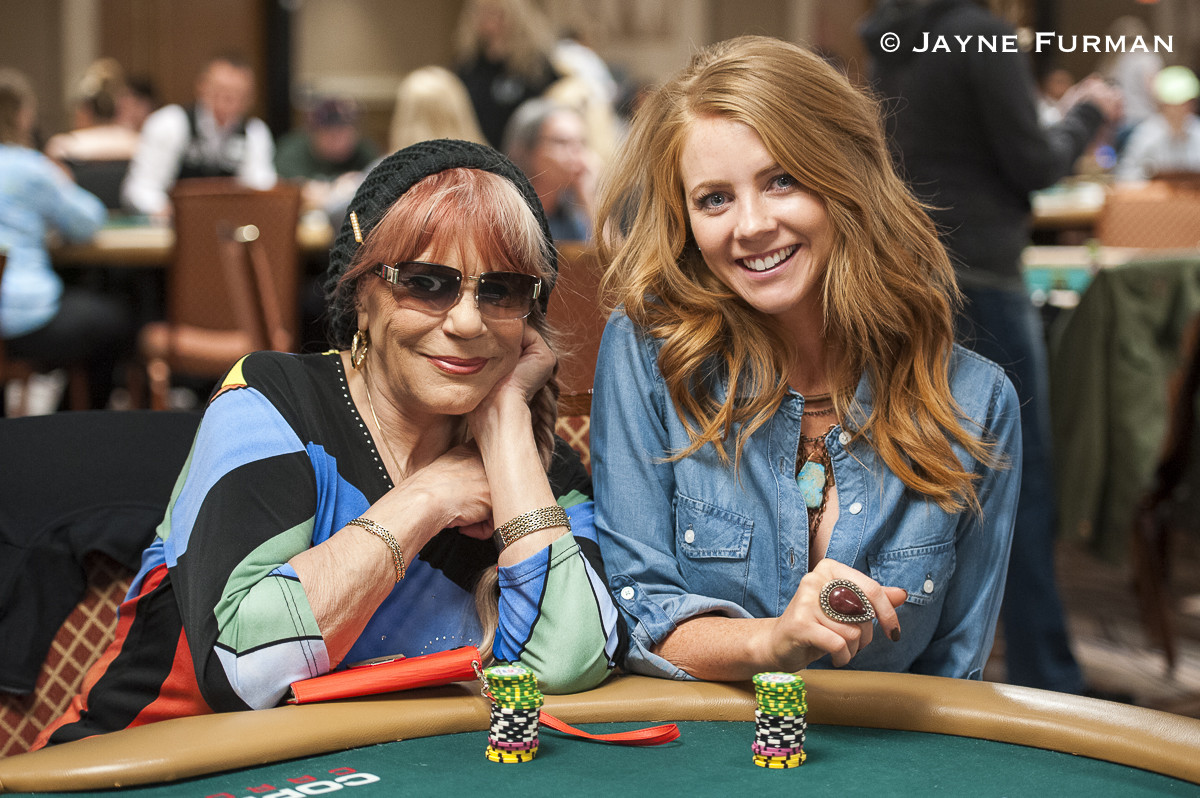 Finding a trustworthy room to play online poker can be a monumental burden. That's all the more true if you're just looking for a place to play poker for free. We've listed five of the best play-money poker sites to enjoy and help hone your skills.