The 1% Club: Poker Staking Group Could Pay Big Dividends at Main Event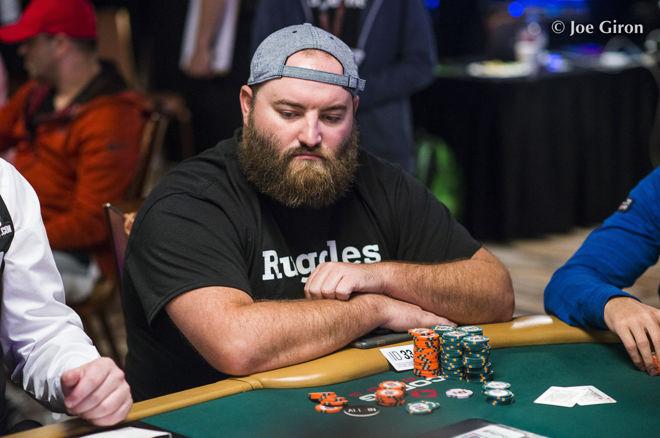 As ESPN2 and PokerGO air the Day 6 Main Event coverage, it is a long-distance sweat for 45 poker enthusiasts in Ohio. All are members of the Ruggles Poker Club in Dayton, and through a unique tournament, all had 1 percent of the action of two players still alive in the field when the day kicked off.
Ruggles owner Torrey Korsog was the brains behind the unique staking opportunity. Players pre-registered for a $100 tournament. All those who bought in were known as "The Corporation," and $60 from each buy-in was used to buy 1 percent of players in the Main Event.
That $2,700 was used to back 21 players, and amazingly nine of those players cashed, with three still alive on Day 6. Any winnings will be used as the prize pool in another tournament for those 45 players. If enough is won, that could offer a payout for all Corporation members in the tournament.
The club functions like a social club with no rake on cash games and simply a fee to play each day. Similar clubs have grown popular in other states. Korsog chose some players he knew, as well as a few who actually registered in the Corporation tournament and decided to play in the Main Event also.
Here is a look at the Corporation's players who cashed, their results, and the members' take from that finish:
Shawn Daniels – Began Day 6 with 4.325 million chips.
Scott Stewart – Began Day 6 with 7.27 million chips
Iverson "Cotton" Snuffer – 96th, $61,929 ($619.29)
John Allan Hinds – 255th, $41,181 ($411.81)
Danielle Anderson – 402nd, $31,170 ($311.70)
Vinny Moscati – 354th, $31,170 ($311.70)
Adam "Roothlus" Levy – 606th, $20,411 ($204.11)
Ronald Sullivan – 1,078th, $15,000 ($150)
Krzysztof Stybaniewicz – 667th, $18,693 ($186.93)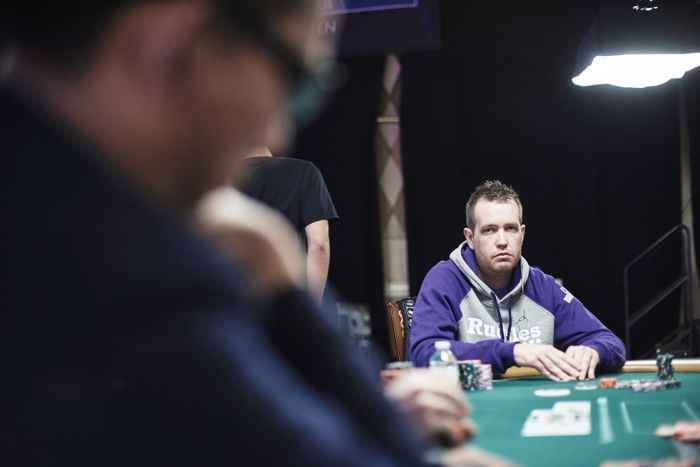 By 1 p.m., the minimum payout Stewart and Daniels were guaranteed was $101,444 for a Corporation cash of $1,014.44. The total of the Corporation players who have already cashed comes to $2,195.54, so the Ruggles Club WSOP tournament prize pool is now at a minimum of $4,224.42. When the $25 still in the prize pool from each buy-in ($1,125) is added in, that swells to $5,349.42.
However, with two players still alive into the afternoon of Day 6, an even nicer result might be in the future.
"It could all get way bigger," Korsog says. "So they're already doing better than if they had played for just straight cash. It's growing and I cancelled a flight to watch these guys and see it through. My wife wasn't too pleased, but I couldn't leave."
Korsog says the results have been much better than expected, and that the current results realistically probably faced some pretty long odds with more than 7,100 entries into the Main Event.
"If we took the top 21 no limit hold'em players in the world, and had 1 percent of them it would be unlikely to have four of them still in it on Day 5," he said. "So we're running extremely, extremely well."
"It's been fun. They've been packing the place in every night. The guys are going crazy for it."
The promotion has been a hit with club members, many of whom are playing back in Dayton while the events are shown live on ESPN2 and PokerGO. The Corporation has introduced a bit of team sports dynamics for those involved, cheering on their team from afar.
"It's been fun," says Korsog. "They've been packing the place in every night. The guys are going crazy for it."
Stewart has known Korsog for seven years, and has stayed with him and some other players occasionally while in Las Vegas. The poker pro finds it cool that he has a bit of a cheering section.
"I thought it was a great idea," he said. "I'm from California, but I've been to the Ruggles Club. It's a cool place, and just the idea of other people from across the country who get to have a sweat and more enticed to watch the Main Event, it's awesome. At this point I'm not just rooting for myself, I'm rooting for the Ruggles Club."
SIDE BET
Many may ask, what kind of name is Ruggles for a poker club? Korsog says the name has been used in various situations for many years in his family. His father had a dog named Ruggles, and would use the name for restaurant reservations. His dad, who was a police officer, also used the name "UncleRuggles" as a screen name for online poker.
The name was one of many on the list of possible names when Korsog decided to start a club two years ago. All of the poker-themed names sounded corny to his, so Ruggles won out.
"It turned out well," Korsog says. "It's turned into our own thing and it's easier to brand your own thing than be like the Poker Spot or whatever. Sometimes we also just make up crazy stuff when people ask us what it means."