$1.2 Million Bad Beat Jackpot Triggered at Playground Poker Club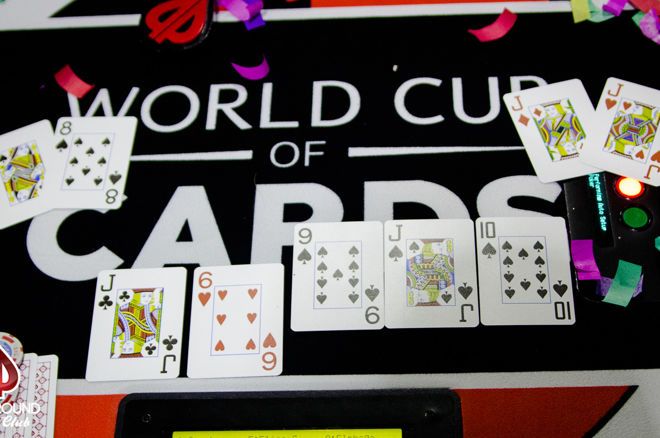 A room filled with cash game players at the Playground Poker Club in Montreal split a $1,210,989 bad beat jackpot on Thursday. The jackpot hit at 5:20 p.m. ET when Shane Galle rivered a straight flush against the quad jacks of Elphege Delarosbil at a $1/2 no-limit hold'em table.
As the loser of the hand, Delarosbil scooped the biggest share of the jackpot ($460,149). Galle collected $230,088 as the winner of the hand, while the other seven players at the table each received $32,870. And that wasn't all — everyone seated at a table in the poker room when the jackpot hit was paid $1,224 as part of the promotion.
According to the report from Playground, three players saw a flop of
. All three players checked to the
turn, giving Delarosbil quad jacks and Galle one out to a straight flush. The
landed on the river to give Galle his straight flush and trigger the bad beat jackpot.
After the final betting round, both players tabled their hands and the party started. Victory music blared through the room while confetti guns blasted and champagne bottles popped. Watch the video below: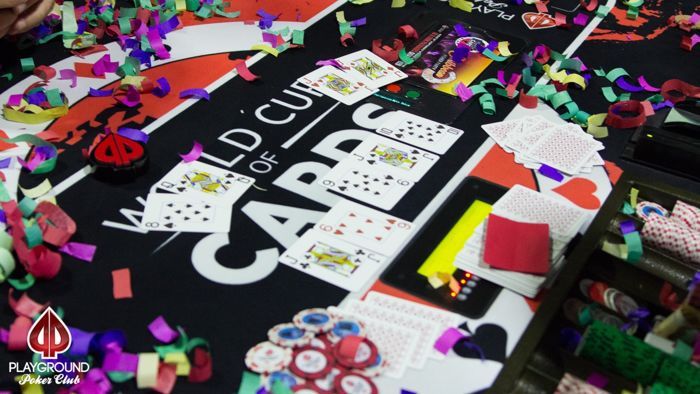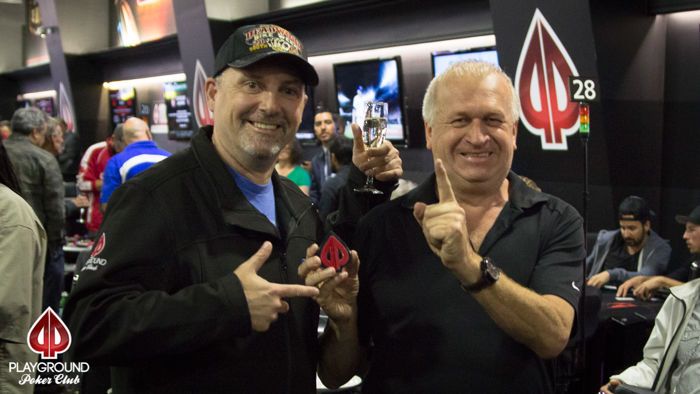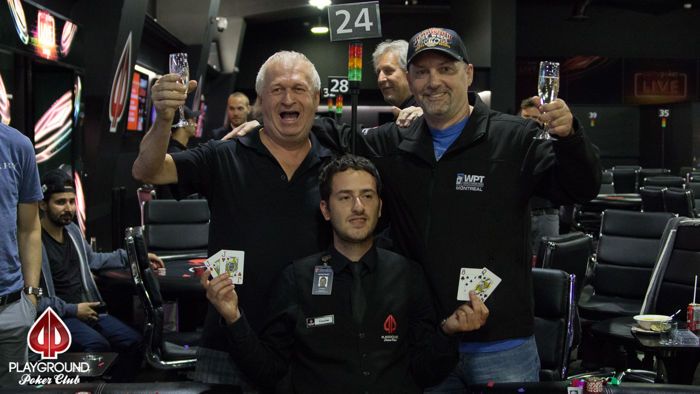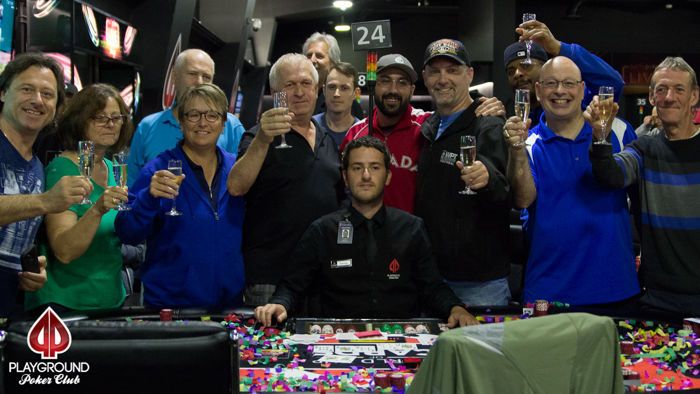 The Primary Bad Beat Jackpot at Playground is progressive and started at $250,000. The qualifying hand starts at quad aces and goes down every three weeks to a minimum losing hand of quad eights. According to Playground, the qualifying hand was quad eights for several weeks and the jackpot prize continued growing until it finally hit on Thursday.
Photos courtesy of Playground Poker Club