Phil Hellmuth Joins World Poker Tour as New Host of 'The Raw Deal'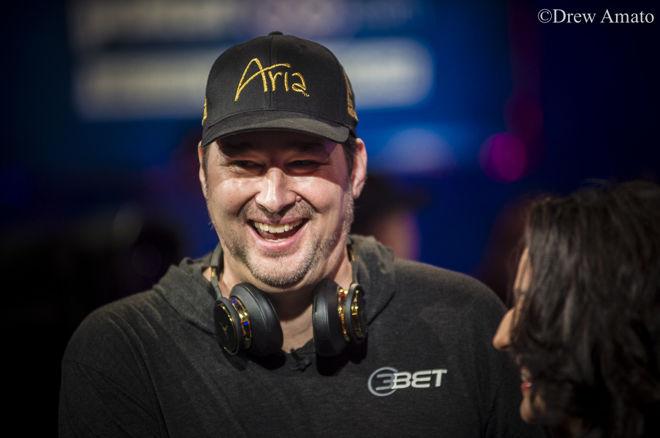 For years, Phil Hellmuth has been criticized and even picked on for his unorthodox approach to tournament poker. Now, "The Poker Brat" will get the chance to turn the tables on his detractors.
Hellmuth is joining the World Poker Tour's talent team as the new analyst of The Raw Deal segment. Hellmuth will take over for Tony Dunst, who recently moved into the booth to replace longtime WPT commentator Mike Sexton.
The Raw Deal was added to the WPT's on-air broadcast in 2010. Dunst quickly made a name for himself by calling out the game's biggest stars for their decision making and behavior, making him a perfect fit for the role producers had envisioned.
Hellmuth will now offer his own commentary on select hands during WPT broadcasts, starting with the televised Season XVI WPT Choctaw tournament.
"I am honored to join the World Poker Tour as the new WPT Raw Deal analyst," Hellmuth said in a press release. "Becoming a part of the World Poker Tour family has been a career dream of mine, and I'd like to thank Adam Pliska, CEO of the World Poker Tour, for providing me this exciting opportunity. Backed by my decades of poker experience, I look forward to offering no-holds-barred commentary and analysis as host of the WPT Raw Deal."
"It is the World Poker Tour's great pleasure to welcome Phil Hellmuth as our new WPT Raw Deal analyst," said Pliska. "It takes a unique ability to be the WPT Raw Deal analyst, and the World Poker Tour is confident that it has found the perfect successor to Tony Dunst in Phil Hellmuth. Phil's insightful poker analysis comes with the right amount of edginess, and his poker résumé speaks for itself, exemplifying all the WPT looks for in its Raw Deal analyst."