Mike Sexton Leaving WPT to Become partypoker Chairman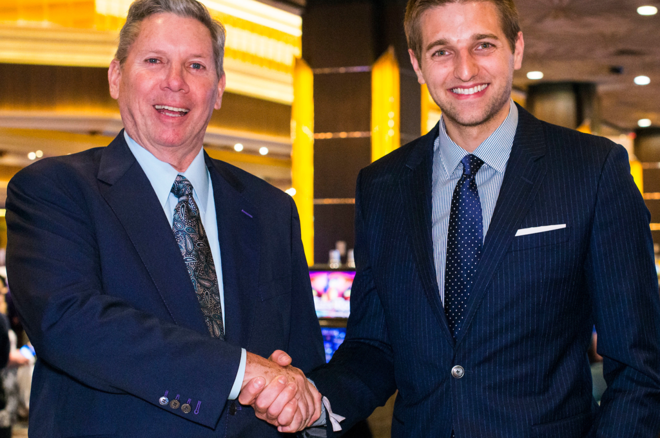 Mike Sexton will be leaving his longtime role as commentator with the World Poker Tour, a tour he helped build from square one into one of the most popular poker shows and live tours over the past 15 years.
"It has been an honor and a privilege to work with the World Poker Tour since its inception in 2002," Sexton said in a release from the WPT. "When the World Poker Tour launched, it was a dream come true, and to be there from the beginning and see how the WPT changed the poker world forever by essentially turning poker into a televised sport has been amazing. And to do it all this time with my co-commentator from day one, Vince Van Patten, has made it even more special.
"It has been an honor and a privilege to work with the World Poker Tour since its inception in 2002."
"I'd like to thank Steve Lipscomb for his vision to create the World Poker Tour, Adam Pliska for bringing the WPT to incredible heights, and the entire WPT family for all they do and have given me. I'd like to mention everyone, but there's simply too many to name."
Tony Dunst, who had an ongoing role on the WPT's TV show and sometimes stepped into the booth to substitute for Sexton when he made deep runs in WPT events, will take over for Sexton on a full-time basis.
"Mike Sexton set the standard for what it means to be an ambassador, and the positive impact he had on my career and the broader poker community cannot be overstated," Dunst said. "I'm honored to be taking his seat in the booth next to the legendary Vince Van Patten; and while I intend to bring my own style to the position, Mike will be a lasting inspiration for how I carry myself and treat people within poker."
In an interview with PokerNews in late 2016, Sexton detailed how he initially learned about the WPT and came aboard. Lipscomb had pitched the idea to Sexton on a plane ride, and Sexton said he thought it was "the greatest thing since sliced bread."
Over the course of 15 years, multiple channels and trips to countless venues across the world, the WPT was built into one of the most powerful and recognizable brands in the industry, with Sexton as its face. His role in that, along with an impressive playing career that includes a World Series of Poker bracelet and a WPT title in Montreal last year, resulted in a 2009 induction into the Poker Hall of Fame.
Sexton isn't going to fade into the sunset just yet, though. He'll be transitioning into a role as chairman of partypoker, the online poker room where he has been an ambassador for years. Sexton called it "an emotional time" in a partypoker blog post.
"Mike will be a lasting inspiration for how I carry myself and treat people within poker."
"I was at partypoker from the start, before there was even a name or a single virtual card was dealt," he said. "I experienced the crazy times of the poker boom when we became the No. 1 site in the world. I remember people sleeping on the office floor when we were all working 24/7 to get the software launched, and I remember the first partypoker Million on a cruise ship which overlaid $500K."
The poker world and partypoker's role in it have come a long way since then. As the poker boom first got rolling, partypoker was the top brand in the online poker world.
However, the 2006 Unlawful Internet Gambling Enforcement Act made it illegal for payment processors to fund players' online poker accounts in the United States. Management at partypoker made the tough decision to pull out of the market, enabling PokerStars, Full Tilt Poker and others to claim much of their business and rise to the top of the industry.
"It was devastating for me to see the decline of partypoker when we were forced to pull out of the U.S. and then watch from the sidelines as our competitors remained and benefited from our customer base," Sexton said.
Now, partypoker is attempting to continue its ambitious dual push to rise to the top of both online and live poker, the latter of which has recently been spearheaded by John Duthie.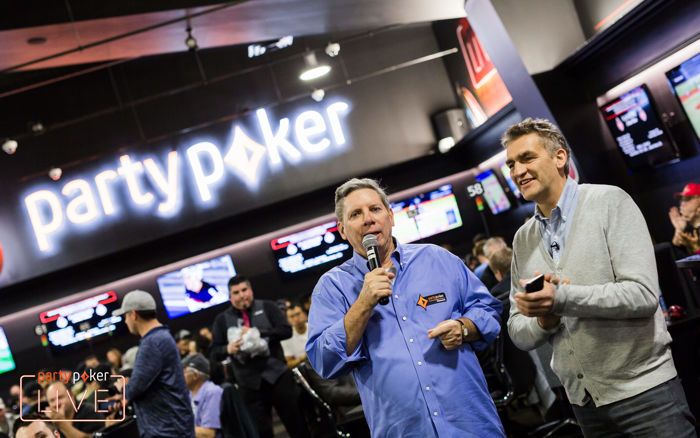 Sexton has his work cut out for him, but competing against the best isn't something that deters him at all. In fact, he told PokerNews in April at the WPT Tournament of Champions that it's what he relishes about competition.
"I love playing against the best," he said. "It's not a grueling, painful experience like it is for some people, because I really enjoy the challenge of it."
That's how he feels at the felt, and he'll bring that same attitude in his new role with partypoker. So, while he knows it will take work to get partypoker back to its old place on poker's throne, he's ready to embrace this new challenge.
"I am really looking forward to working with people that love the game like I do," he said. "We are not aiming for second place."