Leon Tsoukernik Plays to Win, Previews WSOPE Rozvadov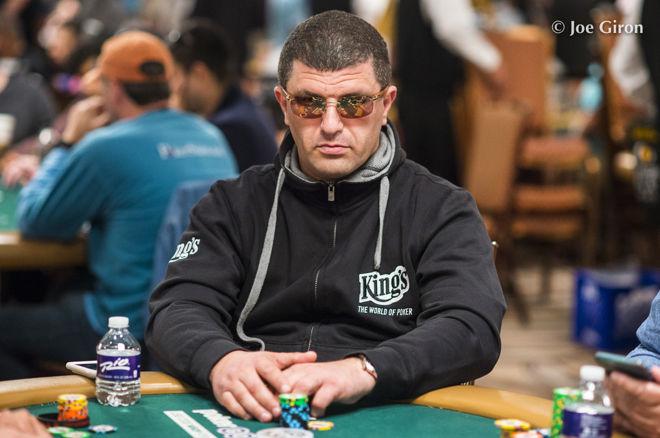 Earlier this month, King's Casino owner and poker high roller regular Leon Tsoukernik took time out of his busy schedule preparing for the upcoming World Series of Poker Europe, as well as playing at the recent partypoker MILLIONS Festival in Sochi, to talk to PokerNews.
Tsoukernik in Sochi
Tsoukernik wasn't just in Sochi to drum up support among Russian players for the WSOPE which is just under a month away; he was also busy playing in the Main Event and final-tabling the High Roller where he finished fourth.
Reflecting on his deep run, Tsoukernik said that he was both surprised and lucky to finish fourth.
"It was incredible. Obviously, everyone in the tournament wanted to win and get that first place, and that's definitely what I was aiming for.
"People who watched the live stream will have seen me playing very aggressively and you could tell that I was playing for first place only. To me third, fourth, fifth, sixth place; they're all the same to me.
"I didn't want to come second - definitely not! I would have been very upset for at least a week, and here in Sochi I don't want to be upset all week! I'm happy with fourth place, but I can tell you I would be very happy with first place."
Tsoukernik has made a name for himself recently, first winning the EPT Prague Super High Roller for €740k and then final tabling this summer's Super High Roller Bowl where he finished fourth for $1.8m.
"I am proud of my track record," explained Tsoukernik, "But to me it's not about the money. I love the game; I obviously run the game with operations at King's, but I try to have fun.
"It's not just about the mathematics and the game - I just want to mix in fun and a little bit of talk while I'm playing."
And in Sochi, Tsoukernik shared that fun with a number of his friends from King's Casino, chartering a plane and bringing a group of around 50 players to the festival.
"They are all good friends and customers, good poker friends. Everyone is playing on his own money; we're not staking anybody into the game. They're all proud to represent King's.
"We obviously want a lot of Russian players to come and visit us in Europe for the WSOPE and more!"
Overall, Tsoukernik says that he was impressed by the lengths partypoker went to ensure a successful festival in Russia.
"They've made a tremendous effort, reaching the guarantee and in such a lovely setting.
"We want to support partypoker, because they are obviously a very strong partner of King's Casino. We came and supported it very strongly. My guess is that we had over 100 entrants in the Main Event from our group alone. My players are very aggressive, like me, and they definitely want to play for first place!
"I didn't bring players who only want to min-cash!"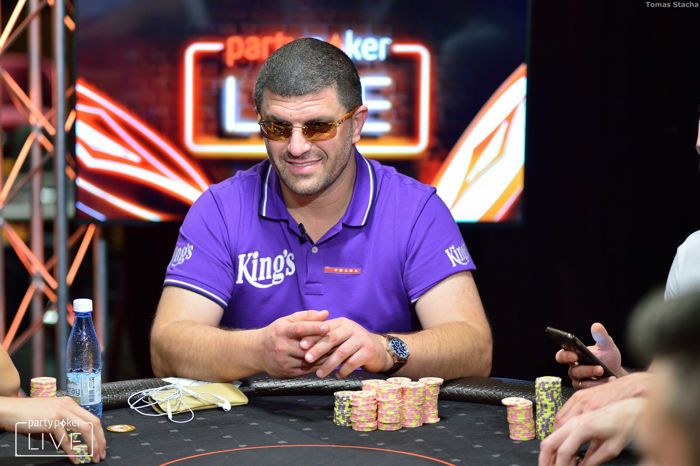 Looking Forward to WSOPE at King's Casino
Turning the attention away from the Sochi Casino & Resort and back to King's, Tsoukernik is excited for even more poker players to get to see the newly renovated hotel.
"It's wonderful. We've just finished the hotel and a new casino extension about a month ago, and there will be a beautiful spa open for the WSOPE.
"I've only heard positive responses about it so far. It's incredible."
With the WSOPE expected to be the biggest event King's has ever held, Tsoukernik is making a concerted effort to attract as many players to his property at all.
"I know a lot of the big players myself, and I know some of the smaller ones, and if I don't then they've definitely heard of me!
"Our build-up to the WSOPE is different to everyone else before us. There was never this amount of action that there is going to be in King's."
"At King's we have a beautiful team of 700 people who will welcome everyone. Everyone is professional; from security to dealers, and even our great restaurant staff. We will try to accommodate everyone and to make the venue the best in Europe."
We put the question to Tsoukernik: What would have to have happened come November for the WSOPE to have been better than expected? Tsoukernik was blunt with his response.
"I don't think you need to be better, you don't need to be bigger - you just want to be different to everyone else.
"Our build-up to the WSOPE is different to everyone else before us. There was never this amount of action that there is going to be in King's.
"Take the Russians; they're just non-stop reserving rooms. We have communities of people and poker players from all over the world heading to King's.
"And not just pros - a lot of non-pros are coming. And that will make this tournament even more attractive, because that's what it's about. Not just the faces and the pros, but having a lot of recreational players too."
The Next Big Thing for King's
And looking ahead to after the WSOPE, what does Tsoukernik have in the pipeline for the largest card room in Europe?
"We are definitely looking forward to hosting a partypoker MILLIONS with a €5m guarantee. I am sure that this would be one of the biggest tournaments we've ever held, and it should be some time in the first quarter of 2018."
Finding a trustworthy room to play online poker can be a monumental burden. That's all the more true if you're just looking for a place to play poker for free. We've listed five of the best play-money poker sites to enjoy and help hone your skills.