Tide Turning for Online Poker in Australia? Aussie Senator Says Yes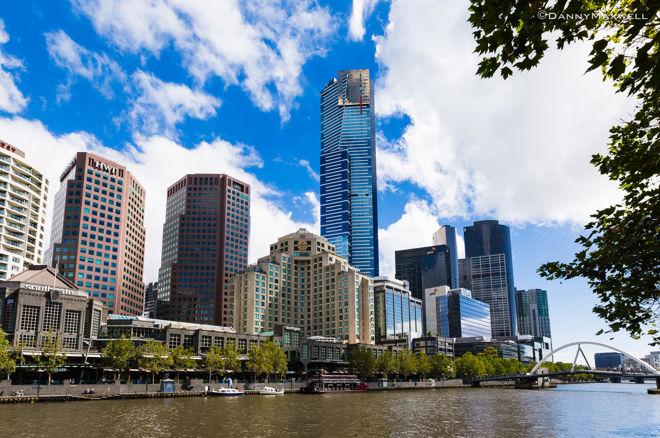 Online poker in Australia appeared to be dead and buried, mourners walking away in black with heads down as the last vestiges of the eulogy floated through the air.
That was the last news to come out of the Land Down Under, as the government appeared to have struck a fatal blow against the game. Despite the best efforts of the lobbying group Australian Online Poker Alliance (AOPA), Sen. David Leyonhjelm and a horde of poker players who fired submissions in support of their game during a formal inquiry put in motion by Leyonhjelm, the government quickly passed the Interactive Gambling Amendment Bill in 2016.
In the wake of that passage, which made it effectively impossible to regulate online poker in Australia, major operators tucked tail and exited, including PokerStars.
"As a result of the Australian parliament passing the Interactive Gambling Amendment Bill (2016) last month, the time has sadly come to halt all real money poker play at our tables for you and all other players in Australia," the company said in emails to players. "As we've said before, we respect the Australian government's decision and appreciate their motivations. Keeping the online world secure and players safe is a mission that we share wholeheartedly."
Fighting Back
However, Leyonhjelm evidently wasn't done. He continued to lobby behind the scenes, engaging in negotiations with Communications Minister Mitch Fifield. Previously, Leyonhjelm had told PokerNews his leverage comes from using his vote as currency. The Liberal Democrat pressed Fifield over the past few weeks, and his efforts have apparently borne fruit.
On Tuesday, the senator's office announced a "victory for online poker."
"Senator David Leyonhjelm has received a letter from Communications Minister Mitch Fifield advising that he has instructed his Department to undertake some preliminary work examining the feasibility of Australian onshore providers obtaining licences to operate online poker," they announced.
"The AOPA is extremely pleased that the Minister is looking into the feasibility of a safe, regulated online poker market in Australia," said AOPA founder Joseph Del Duca. "The poker community should be very proud of getting things to this point.
"As a community all we ever wanted was to be heard. We saw hundreds of ordinary Australians make submissions to the online poker inquiry and we are pleased that the government is listening to these players and taking this matter seriously".
Now, a senate committee is examining the merits of the ban, which Leyonhjelm has maintained from the start is hypocritical and steps on the toes of states' rights to make their own decisions regarding gambling. Crucially, Minister Alan Tudge, who was among those leading the charge to ban online gaming, has indicated his support.
"We have won the in-principle battle," Leyonhjelm said in an email to PokerNews. "It's now a matter of working out the details."
Long Battle Ahead
Leyonhjelm added that the term "onshore" means operators based in Australia who are subject to Australian law, enabling taxation and regulation for maximum player safety. It's unclear at this time what that means for international operators like PokerStars and 888poker, which exited the market earlier in the year.
When PokerNews spoke with Leyonhjelm this spring, he indicated a long fight lay ahead. He reiterated that stance in his email, saying plenty of issues still needed resolution, including sorting out state and federal jurisdictional matters. However, all Australian poker players can see this news as a major step in the right direction after seemingly weeks of nothing but negative news.
Leyonhjelm promised to maintain course and keep making headway.
"Australian online poker players deserve to have a safe, regulated environment in which to enjoy their pastime and not be forced into using offshore sites," he said.
That's exactly the stance echoed by Del Duca, who said the key will be striking a balance between individual freedom and the consumer protections that come hand-in-hand with regulation.
"I personally urge Minister Fifield to reach out to myself and the AOPA as a whole," he said. "We are more than willing to work with the government on this."
Finding a trustworthy room to play online poker can be a monumental burden. That's all the more true if you're just looking for a place to play poker for free. We've listed five of the best play-money poker sites to enjoy and help hone your skills.