Forecasting Pennsylvania's Online Poker Marketplace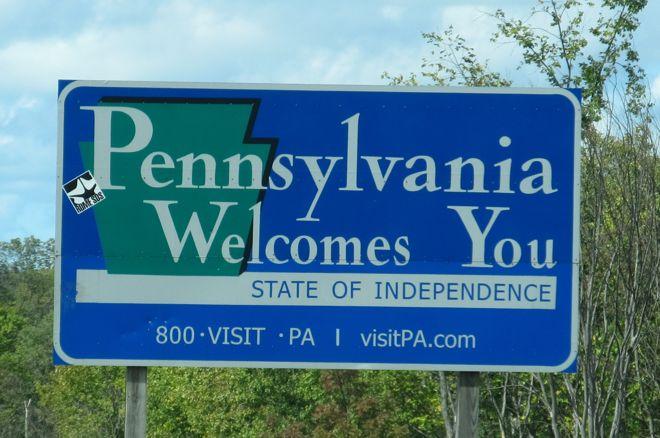 At the end of October, Pennsylvania became the fourth U.S. state to legalize Internet gambling after the state's Senate and House of Representatives approved a gaming bill and Governor Tom Wolf signed it into law.
Gaming industry analyst Chris Grove, who publishes OnlinePokerReport and other online gaming news outlets, predicts an almost immediate boost to the state's revenue with an estimated $120 million alone in licensing fees in a report titled Analysis: Pennsylvania Moves To Regulate Online Gambling.
Expected Market
While gross gaming revenue (GGR) and the size of the player pools are difficult to predict, one way of measuring it could be by examining the total market size and expected advertising expenditures. However, one can expect that the major online poker platforms operating in New Jersey, including 888poker, partypoker and PokerStars, should all be operating in the Keystone state.
According to the 2010 United States Census, Pennsylvania ranks sixth in population with 12.7 million residents, behind California, Texas, Florida, New York and Illinois. World Population Review ranks Pennsylvania in 2017 ahead of Illinois in fifth place with 12.8 million residents.
This is roughly the same population as the three states of Delaware, Nevada and New Jersey that already offer licensed online gaming, and about 43 percent more than the Garden State's population of approximately 9 million.
According to the New Jersey Division of Gaming September 2017 Gaming Revenue Results, New Jersey online operators have generated almost $20 million in online poker GGR during the first three-quarters of 2017. This would put it on a run rate of about $25 million for the year. If Pennsylvania online gaming operators generated 43 percent more of New Jersey's current run-rate based solely on market size, online poker GGR for the state would be about $36 million.
Grove mentioned in his report that online poker GGR for the first year should be larger at $41 million and $43 million for subsequent years. PokerNews interviewed Grove to learn more about his expert insight into the market.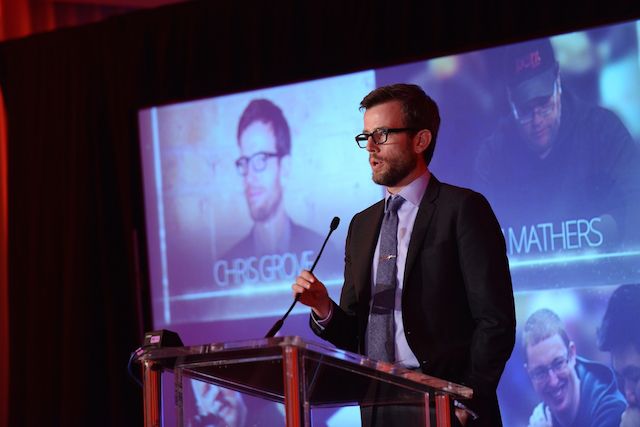 "The biggest difference is if you look at New Jersey during Year 1, it was a much bigger market than the current status quo," said Grove. "We think a similar thing will happen in Pennsylvania where there is an initial interest and there will be a flood of liquidity at the outset as opposed to casino goes the other way where it grows over time. Poker works a lot differently than casino in New Jersey and we think that will come into play."
Grove further added that since he believes shared liquidity is likely during the first year, the market should stabilize if not grow slightly over time.
New Jersey online gaming operators generated nearly $29.8 million in online poker GGR 2014, the first full calendar year regulated online gaming was permitted in the Garden State. If extrapolating to Pennsylvania's larger market, this could translate to $42.6 million or approximately what was estimated by Grove.
There are other factors to consider including the possibility of Pennsylvania online gaming operators may not being able to promote via advertising or offer as many promotions due to the high tax rates. In addition to the licensing fees, online gaming operators will pay 16 percent of online poker and online table game GGR and a huge 54 percent in online slot GGR.
While the 16 percent Pennsylvania tax rate for online poker is less than the 17.5 percent tax-rate New Jersey levels on all online gaming verticals across the board, Grove estimated in his report that online gaming operators in Pennsylvania will have a blended tax rate of 42 percent when considering that online slots play produces the lion's share of online gaming revenues.
Grove further estimates in his report that this will reduce in half the proportion of expenditures online gaming operators in Pennsylvania compared to the ratio in the Garden State to maintain a reasonable profit margin. Less overall advertising could lead to less exposure and less money spent on promotions can potentially make regulated online gaming less attractive than what is offered by grey-market online gaming operators.
However, Grove pointed out to PokerNews that, to counter this, the ratio of the advertising spend and promotions for online poker should be close to the same as what was witnessed in New Jersey. He points out that PokerStars being in the market on the first day of the launch as opposed to late in the game in New Jersey will also contribute to the industry's online poker advertising and promotion spend.
Additionally, there are other factors that could contribute positively to online poker revenue including the market already being more educated about online gaming and poker compared to the market during the launch in New Jersey and liquidity building on itself as the larger the offering of the games and the larger the guarantees of tournaments generate demand by itself.
Estimating Normalized Player Liquidity
According to PokerScout, the amount of concurrent cash game players in New Jersey based on a seven-day average ranged from 214 players to 434 players over the past year. If we extrapolate this data to Pennsylvania, the range could be anywhere from 350 to 700 concurrent players with approximately 500 concurrent players at most times to be seemingly a reasonable figure.
Barring any special tournament series taking place, New Jersey online gaming operators have been offering more than 300 per week with prize pools of at least $100. Additionally, operators have been offering $40,000 (partypoker NJ/BorgataPoker & WSOP NJ/888poker NJ) and $45,000 (PokerStars NJ) guarantees on their biggest Sunday tournaments.
Based off these figures and the predicted size of the Pennsylvania market, it wouldn't be surprising for online gaming operators in Pennsylvania to be able to offer between 400-450 online poker tournaments with their biggest tournaments boasting guarantees of $65,000 to $75,000.
The high-end of guarantees could be higher Year 1 if online poker operators are looking at guarantees as a way to bring in players and do not mind the overlay. However, Grove shared with PokerNews that in New Jersey, online gaming operators are pretty tight with their guarantees. On the flip-side this may not be the case in Pennsylvania as operators could be jockeying for marketshare. Grove also points out that the final outlook of the offerings could be determined based on whether one operator is crushing the market which would "push the guarantees of some operators up and other operators down."
Estimating Poker Festivals
In October, PokerStars NJ, partypoker NJ/BorgataPoker and WSOP NJ all hosted online poker festivals with guarantees ranging from $90,000 to $1,200,000 and Main Events ranging from $45,000 to $200,000.
| Network | Series | Number of Tournaments | Total Guarantees | Main Event Guarantee |
| --- | --- | --- | --- | --- |
| PokerStars NJ | New Jersey Championship of Online Poker (NJCOOP) | 46 | $1,200,000 | $200,000 |
| partypoker NJ | Garden State Super Series (GSSS) | 14 | $350,000 | $100,000 |
| WSOP NJ | Fall Poker Festival | 8 | $90,000 | $45,000 |
Barring shared liquidity, players in Pennsylvania could expect to see tournament series with guarantees of $2 million with a Main Event guarantee of $300,000 — if not higher — during a similar period.
Impact of Shared Liquidity
Last month, New Jersey signed a pact with Delaware and Nevada to allow shared online poker liquidity between the three states. Delaware and Nevada have been sharing liquidity on the 888poker platform for more than 2 1/2 years.
Shared liquidity between the three states is expected to take place in 2018 with the exact date being anyone's guess. Pennsylvania could be involved earlier depending on when Pennsylvania launches regulated online poker and how soon a compact is reached between all of the states involved.
Grove feels that it should be expected that the combined forces of the three states should increase the total market size greater than adding up all three states together. He added one factor will be that prime time in Nevada is different than the other states.
While the impact of shared liquidity is yet unknown, one could expect more gaming operators to open shop in Nevada since right now WSOP NJ operating on the 888poker platform is the only game in town. While PokerStars is subject to a bad-actor clause in Nevada preventing it to operate until the end of February 2018, partypoker is not subject to this clause thanks to exiting the US marketplace before Dec. 31, 2016.
"The prime time hours for the core of the liquidity expand arguably by a couple of hours on either side depending on how you look at the market," Grove said. "That can conceivably mean that more players can come to sites at the off-peak times and find the games they are interested in that they wouldn't have been able to otherwise."
PokerStars may not launch in Nevada anytime soon since the bad-actor clause also applies to individuals.
"The way we rate it is that they won't," Grove said when asked if PokerStars would apply for a license in early 2018. "If you go back and read the actual statute, what that five-year ban appears to apply to are individuals and not the assets. Nevada basically has two classes though prohibited users and prohibited assets. That timeline only applies to individuals, while there does not appear to be a timeline for assets. Most operators I have talked to agree with that assessment. PokerStars may have a different view and the Stars group may have a legal theory as to how they get back in. But, just a plain language reading the statute itself doesn't offer an obvious way for it to get back in."
Grove speculates that while PokerStars will likely stay on the sidelines in Nevada, the same will likely not be the case for partypoker.
"I think it is certainly reasonable to say in a shared environment that you can see tournament series that realistically break the $3 million mark in guarantees."
"It is interesting, I think MGM is now taking online a lot more seriously than they were a year ago," said Grove when asked whether Nevada residents could expect to play on the partypoker platform once shared liquidity takes place. "I think they take poker pretty seriously in Nevada with the Aria and a couple of other properties like Bellagio. So it would surprise me if they stay out of the mix in Nevada. It would surprise me a little more if they came into Nevada with a different platform than partypoker because then it would be difficult for them to realize the benefits of the merged player pool."
While Pennsylvania has yet to sign a shared liquidity agreement, the state's gaming law allows for this to happen. Grove believes that if this should happen either when online gaming launches or very soon after. Grove estimates in his report that Pennsylvania's online gaming operators should see a stabilized GGR to $43 million with the help of shared liquidity.
If this takes place, the shared networks could potentially reach 1,000 simultaneous cash game players on all networks combined and offer at least 500 tournaments a week.
Grove shares that guarantees for some of the major tournaments reaching $100,000 "would not be unreasonable at all."
Poker festivals should also see a benefit from shared liquidity.
"I think it is certainly reasonable to say in a shared environment that you can see tournament series that realistically break the $3 million mark in guarantees."
In addition, the Main Event of a poker series if liquidity is shared could see a $400,000 to $500,000 guarantee.
Grove adds that the additional guarantees aren't the only benefit once shared liquidity takes place.
"I believe you will see tournament formats that aren't quite as popular currently," Grove said about shared liquidity expands the market providing more flexibility to what online operators can sustainably offer. "More high-roller events will also become realistic."
Photo: "Welcome to Pennsylvania, I-86 Westbound" (adapted), Ken Lund, CC BY-SA 2.0.
Disclosure: The Stars Group owns a majority shareholding in iBus Media
Finding a trustworthy room to play online poker can be a monumental burden. That's all the more true if you're just looking for a place to play poker for free. We've listed five of the best play-money poker sites to enjoy and help hone your skills.