Inside Gaming: Early Response to Pennsylvania Gambling Expansion Bill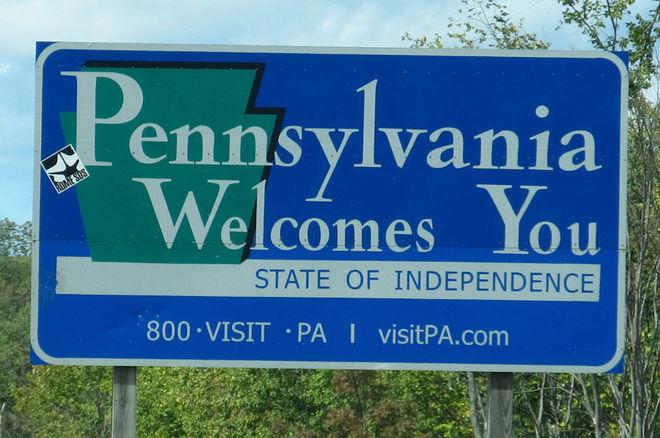 This week's installment of Inside Gaming starts with the week's big news regarding Pennsylvania lawmakers passing a bill to expand gambling significantly in the state, moves over to Atlantic City to consider the potential effect of the near-future opening of casinos there, and reports on a Las Vegas company's renewed investments in Macau.
Analysts, Operators Respond to Bill to Expand Gambling in Pennsylvania
Big news yesterday out of Pennsylvania, where the House voted in favor of House Bill 271, a wide-ranging bill allowing for numerous types of gambling expansion in the state, including online. The vote came a day after the Senate's passage of the bill, meaning it is now only a Governor Tom Wolf signature away from becoming law.
As reported here yesterday, besides allowing for video gaming terminals at qualifying locations, tablet gaming in airports, and the operation of up to 10 additional "satellite" casinos in the state, the bill paves the way for various types of online gambling including daily fantasy sports and online lottery products.
Most notably, the bill allows current casino operators in the state to obtain licenses to offer online gambling games including slots, table games, and poker.
The 12 current operators get first crack at purchasing separate licenses for the three game types at $4 million each, or $10 million for all three if done within the first 90 days licenses are available. If any of the 12 decide not to go the online route, other non-casino entities will be given an opportunity to purchase licenses.
"This is one of the most aggressive expansions of gambling we've seen in any state," opined Joe Weinert, executive vice president of Spectrum Gaming Group, speaking to PennLive. Weinert believes the new law "could bring in a significant amount of revenue for the state, especially in the form of Internet gaming."
"It's a different audience playing these games, by and large," Weinert explained. "And if it's done correctly, it can be used as an effective marketing tool. 'You've won online, now come visit us.'"
Even so, not every casino operator is necessarily enthusiastic about the bill. In particuar Penn National Gaming Inc., owner of the Hollywood Casino near Harrisburg, objects to the allowance for 10 "satellite" casinos in the state.
"We are beyond disappointed by the legislature's ill-conceived and hasty gaming expansion plan," said Eric Schippers, senior vice president of public affairs for Penn National, adding that it "will have a uniquely punitive impact on our Hollywood Casino."
Pending the governor's signature, Pennsylvania becomes the fourth state to pass online gambling legislation, following Delaware, Nevada, and New Jersey. With regards to online poker, it was two weeks ago today the governors of those three states announced an agreement to share online poker player pools.
No word as yet regarding Pennsylvania likewise joining the other states' player pools, although USPoker reports that regulators from Pennsylvania and New Jersey "have already had preliminary talks about joining forces."
Gov. Wolf has 10 days from yesterday either to sign the bill into law or veto it, and if he does not sign the bill it automatically becomes law. Most observers suggest Wolf will not block the legislation, although PennLive notes "with the bill on his desk, this will likely become one of the biggest decisions that Gov. Tom Wolf will have to face."
New Growth Poses Challenge to Current Atlantic City Casinos
Continuing with the theme of new casinos posing a threat to existing ones, a similar dynamic is soon to emerge in Atlantic City where two new casinos could reopen by next summer along with another new one in nearby Massachusetts also coming in the fall of 2018, reports The Press of Atlantic City.
After purchasing the shuttered Trump Taj Mahal in the spring, the Hard Rock Hotel & Casino Atlantic City aims to open by Memorial Day next year.
Meanwhile the closed Revel, since renamed TEN by the new owners, "could be sold in the coming months" and "is expected to reopen at some point" as well. Adding further pressure from out of state will be MGM Springfield, scheduled to open in October 2018.
"There is a concern with the increased supply that will be created by the opening of the Hard Rock," notes gaming analyst Colin Mansfield of Fitch Ratings. "The market has shown signs of stabilization after the closures, the remaining operators are seeing increased profits and more supply will take away from the existing properties."
The most recent monthly revenue report for the seven operating casinos in Atlantic City showed a total gaming win increase of 4.1 percent year-over-year (a comparison that includes the Taj Mahal that closed in October 2016), with the year-to-date totals showing a slight increase over a year ago.
Five different Atlantic City casinos closed between 2014-2016 to leave the current seven. "Standard & Poor's Global Ratings recently said the ongoing expansion of casino gaming in the region may lead to future casino closings," reports the Press.
Gaming consultant Robert Ambrose agrees that upsetting the current balance on the Boardwalk could prove problematic.
"The market cannot grow by adding just another casino property," said Ambrose. "The formula for feeding an oversaturated market in part is to expand the amount of guests visiting the city," he continued, adding that the city needs to pursue strategies to do just that in advance of any new openings.
Las Vegas Sands to Create London-Themed Resort in Macau
We'll end this week with a quick trip to Macau where the Las Vegas Sands Corp. this week announced plans to spend $1.1 billion to renovate its existing properties there on the Special Administrative Region, Bloomberg reports.
Highlighting the company's plans is an intention to rebrand the Sands Cotai Central as the Londoner Macao while adding "feature attractions tied to some of the English capital's most recognizable landmarks."
Once the remodeling is complete — including the addition of 1.7 million square feet of space — the Londoner Macao "will accommodate more overnight guests than the Venetian and the Parisian combined," said Sands founder, chairman and CEO Sheldon Adelson.
"Having three iconic must-see European-themed destination resorts, with a broad range of amenities, will strengthen our marketing and customer-service capabilities and position us to grow faster than the Macau market," stated Adelson on an analysts call.
According to Bloomberg, Las Vegas Sands Inc. has invested over $13 billion in Macau since becoming the first U.S. company to open a casino there in 2002.
The company's announced plans to invest even more comes following a lengthy rebound for gaming revenue in Macau. After enduring 26 straight months of decline from June 2014 to July 2016, the Macau Gaming Inspection and Coordination Bureau has reported 14 straight months of year-over-year increases for Macau including most recently a 16.1 percent increase in gross gaming revenue in September.
Photo: "Welcome to Pennsylvania, I-86 Westbound" (adapted), Ken Lund, CC BY-SA 2.0.
Finding a trustworthy room to play online poker can be a monumental burden. That's all the more true if you're just looking for a place to play poker for free. We've listed five of the best play-money poker sites to enjoy and help hone your skills.