Online Poker in France Sees Q3 Gains Ahead of European Liquidity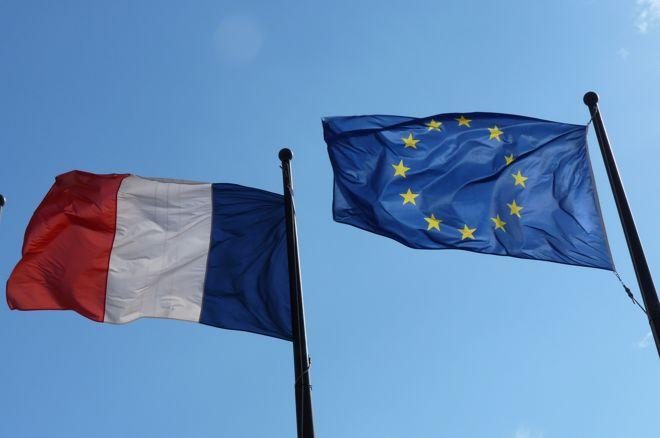 Good news for France's regulated online gambling market as third quarter numbers are in. On Friday, the country's online gambling regulatory body ARJEL released Q3 numbers that paint a picture of online gaming on the rise as shared European liquidity draws closer.
During the three months July, August and September, overall poker revenue rose 11% to €58m, including gains in both cash games and tournaments. The last time both online cash games and tournaments showed year-over-year gains in the same quarter was back in 2011, making Q3 of 2017 one to celebrate.
After two quarters of cash game declines to start the year off, online cash games have rebounded with their biggest gains in six years — an 8% increase in amount of money wagered, bringing the total to €885m. Overall cash game revenue increased 5% to €22.1m in the same quarter.
Tournament poker gains were equally, if not more impressive, showing a 10% increase in total tournament fees to €474m and a 14% increase in revenue to reach €35.7m.
After four straight quarters of decreasing number of active players on French online poker sites, Q3 saw active poker accounts rise 8% to 228,000. That included active cash game accounts up 12% to 68,000 and active tournament players up 9%.
One might think those numbers were up because of extra promotional dollars on offer, but in actuality, operators' bonus expenditure during the same period was down 9% to €11.9m.
All of these figures seem to bode well for a poker market that has struggled in recent years, but has shared poker liquidity lingering on the horizon.
Shared Liquidity Coming Soon
The European online poker hype continues on the shared liquidity agreement signed in July 2017 that will eventually open the online poker borders that have kept players in France, Italy, Portugal and Spain from playing each other on the virtual felt.
Though a date for the big day has not been released, anticipation is subtly building, with big operators in the game like Winamax making moves to operate in Italy and also signing Adrián Mateos and Mustapha Kanit from Spain and Italy as Winamax Team Pros.
Perhaps Winamax is not the only one getting ready for the next European online poker boom. It could be a coincidence that active online poker accounts in France have gone up in the same quarter the long-awaited shared liquidity was announced. But it's also possible that French players are firing up old or new accounts to get the rust off before the player pools merge and the real game begins.
Either way, France will be hoping for continued increases in quarters to come, which would undoubtedly be aided by shared liquidity going into effect.
Lead image c/o of Sebastian Fuss/Flickr
Everybody needs an account at one of these online poker rooms! They're the biggest, the best, and we get you the best poker bonuses. Check out our online poker section for details on all the online poker rooms around.