Patrik Antonius is Not a Fan of 'Modern' Poker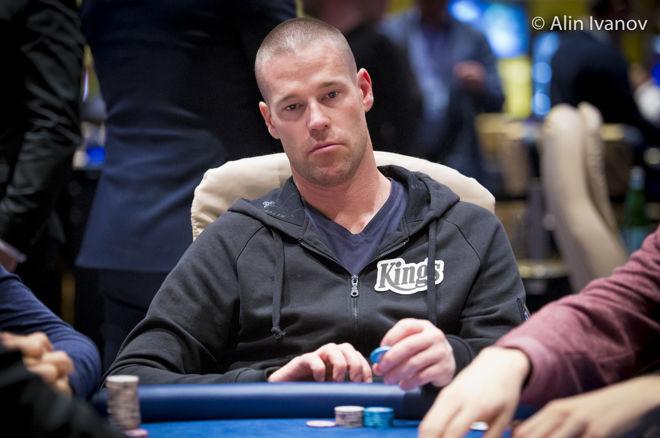 A lot has happened in the past five years in poker, including Patrik Antonius and Gus Hansen shifting into "Old School" status. Or maybe they're still on the border. Either way, it was a treat for poker fans to see the two primarily high stakes cash game pros with plenty of live tournament success surface in Rozvadov for the World Series of Poker Europe last week to play in the $111,111 High Roller for One Drop.
Other recent changes in the game have been strategy shifting to focus on GTO, solvers and "sims" as well as (seemingly) endless tanking that often includes a good deal of uncomfortable staring at opponents. While most would agree that the game is naturally getting more advanced and the average player has gotten much stronger than in years past, at what cost have some of these changes come to the game itself?
Antonius Weighs In
Antonius addressed this question to some degree in his conversation about modern poker with PokerNews' Julia Lee at King's Casino in Rozvadov.
"I'm personally not a fan of the way poker has evolved, how people slow the game down and it's a bit less gambling and less fun nowadays. People take it a little too serious in my opinion."
Antonius thinks there are some things that would help the game to "bring the more fun elements back and a bit more maybe social elements in the game also."
"I think definitely the shot clock is going to be something that is going to be needed in the future because it's really painful nowadays to play a tournament.
"It's really painful nowadays to play a tournament."
"It's the snowball effect because one or two players start slowing down and suddenly everybody is doing the same on the table."
Antonius explained how that very thing happened during the One Drop in Rozvadov. He said they had a nice game on Day 1. "Everybody was playing with a very good rhythm. Nobody was really taking a lot of time unless there was a big decision."
Antonius noted that later in the day after dinner break, one or two new players came to the table, "And suddenly every hand was five, seven minutes … A couple players started to play slow and everybody started to copy.
"It's modern poker but I don't think it's good for the poker. It's not good for the game, for the people. This is an enjoyable game. Everybody starts to play because it's a fun game. And you're trying to make money but it has become a little bit too serious in a certain way, I think."
You can watch that interview below.
He's Not Alone
Antonius is definitely not the first nor the only high stakes reg complaining about the slowed pace of play. Specifically during the recent WSOPE high rollers, some other big names chimed in about the tanking problem and it was recent Poker Masters winner Steffen Sontheimer leading the charge.
Shotclocks... we need shotclocks in any highroller tournament. This tanking is killing the game. Wtf

— Steffen Sontheimer (@RunGo0seRun)
Daniel Negreanu showed his support.
And the next response might get the attention of tournament organizers, if the previous complaints have not.
@RealKidPoker I pledge to not play any high roller tournaments that don't have a shot clock. A peaceful protest I h… https://t.co/V93RNF2S2o

— Bill Perkins (Guy) (@bp22)
Bill Perkins not only pledged to not play in high rollers with no shot clock, but called others to action to follow him in his "peaceful protest." As the success of high roller events depends on the support of a relatively small, connected player pool, this type of Twitter post can have a lot of pull.
While many tours have adopted action clocks, like the World Poker Tour which began regularly implementing the clock in later levels of WPT Main Tour events this season, it is yet to be a standard in the industry.
It seems that the answer to "Is it time? Should the 'Action Clock' become standard in tournaments?" is becoming an emphatic yes, at least among the majority of high stakes players.