Juha Helppi: Nearly Two Decades of Staying Power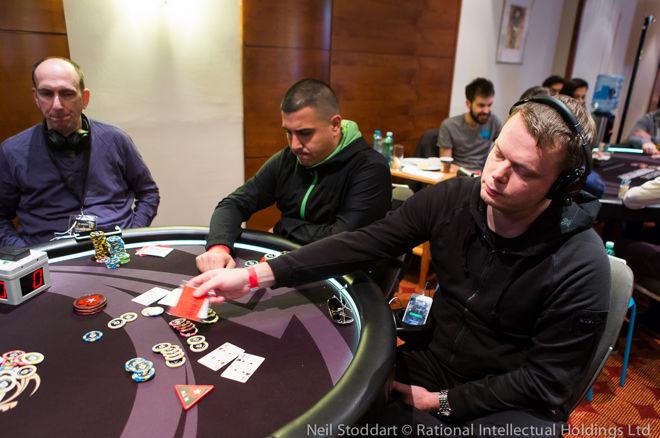 Phil Hellmuth has been known to get in a few testy verbal altercations at the poker table, and he has a few favorite barbs he likes to throw at opposing players.
"We'll see if you're around in 10 years," is one of them, Hellmuth's way of suggesting a player may be experiencing success on a short-term wave of variance but won't have the sort of staying power Hellmuth himself has shown, putting up results over decades of play.
It's anyone's guess whether he ever threw that line at Juha Helppi when they battled back in the day — it doesn't seem likely given the Finnish pro's understated nature — but if he or anyone else questioned Helppi's long-term prospects in the game, Helppi has provided a resounding answer.
"My 1999 self wouldn't believe it. He'd say the guy in 2017 is crazy."
Consistency is the calling card of Helppi, who has cashed in the six figures for 15 years running and continues to put up results nearly two decades after he first took up the game. He played in the €50,000 Super High Roller here at PokerStars Championship Prague, a long way from his first live result, third place for $5,316 in the Helsinki Freezeout in 2001.
In that way, Helppi sticks out like a sore thumb in a field like this. Even some of the players who have seemed to be at this game for years, like Stephen Chidwick (2008) and Timothy Adams (2007), began their live tournament success well after Helppi. Only legends Erik Seidel (1988) and John Juanda (1997) can reminisce about tournaments past in which Helppi had no part.
But while those two enjoy poker celebrity status, Helppi has stayed largely under the radar despite such a long track record of success.
What would 1999 Helppi have said if he was told he'd be playing €50,000 tournaments in 18 years?
"I thought people who pay $10,000 to play a tournament are crazy and totally nuts," he said. "My 1999 self wouldn't believe it. He'd say the guy in 2017 is crazy. Back then, there wasn't even 50K tournaments."
The journey has been a long but rewarding one for Helppi.
"I started with $200 online and... it's been going well," he said, an understatement if there's ever been one. "I never busted that $200."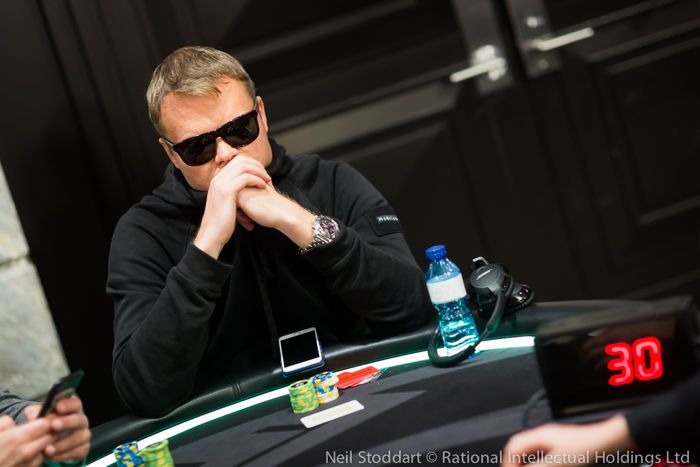 The Consistency of Juha Helppi
| Year | Cashes | Year | Cashes | Year | Cashes |
| --- | --- | --- | --- | --- | --- |
| 2003 | $110,464 | 2008 | $344,418 | 2013 | $319,267 |
| 2004 | $247,182 | 2009 | $659,356 | 2014 | $437,728 |
| 2005 | $589,603 | 2010 | $502,928 | 2015 | $729,299 |
| 2006 | $462,709 | 2011 | $736,913 | 2016 | $748,566 |
| 2007 | $312,084 | 2012 | $659,154 | 2017 | $157,459 |
Data courtesy of The Hendon Mob
Helppi failed to cash in the €50K here though and didn't care to fire another shell, noting that the field was "very tough." The lack of result continued what's been a tough year for the longtime pro.
Nowadays, with the tangled web of backing deals and swaps that permeates every level of tournament poker but particularly high rollers, it's almost impossible to discern who is winning and how much they're ahead. Helppi provided rare insight into the bottom line numbers for a top pro, though, admitting his $157,459 in cashes leaves him in the red for the year.
"This is the first year it looks like I'm going to end up having a losing year," he said. "Of course, it's disappointing. I've been getting a lot of bad beats in key situations in tournaments.
"You only get to play 40 to 50 live tournaments a year. It's very easy to end up losing. I'm winning in cash games, but playing the high rollers and not cashing anything big, I'm of course losing a bit."
The high rollers overall have been good to Helppi, though. The past two years have been two of his best three in terms of total money won —
"This is the first year it looks like I'm going to end up having a losing year."
along with 2011 — and high rollers have played a big role in that. Just last year in this very event, he took third for €341,150. He also had big scores in EPT 12 Malta €25,750 High Roller (second for €344,440) and 2015 World Series of Poker $25,000 Pot-Limit Omaha High Roller (fifth for $247,754).
Helppi now prefers the big buy-in, small field variety of tournament. He noted that as his results have picked up in such events, he has found it harder to focus on small buy-in, large field events like the €2,200 PokerStars National Championship High Roller in which he was on break when he spoke to PokerNews. That has led to flagging results in such tournaments, despite a far higher quality of competition in the high rollers.
"I know all the high stakes players pretty well, how they play," he said. "So, I try to adjust accordingly. A €2k tournament, I'm not really motivated. I'm trying to gamble it up or bust out so I can make it into the €25K."
Given his preference for the high roller events, Helppi voiced a bit of concern about the near future of the high roller economy after seeing numbers in the Prague €50K dip from 49 last year to 34 for 2017.
"I think they should start thinking about something, how they can make it bigger again," Helppi said. "It looks like it might dry out. The fields are quite tough and the rake is quite high."
Overlap with Bellagio's WPT Five Diamond likely contributed to the shorter turnout, as that series boasted a number of high roller events including a $100K. Some of the players participating in the Prague €50K bought in mid-tournament right after flying in. That's certainly far from ideal and likely to turn some players off, although Koray Aldemir didn't let it slow him down en route to bagging the Day 1 chip lead.
Regardless of how the international tournament scene unfolds going in the coming years, Helppi is as safe a bet as anyone to keep showing up wherever there's a worthwhile tournament and keep putting up results in said events.
He plans to continue to add to his $7 million-plus in winnings, and if he does, he hopes to keep his narrow lead in an under-the-radar money race: the heads-up battle with Patrik Antonius for most cashes by anyone from Finland. Helppi's currently up about $200,000. The Scandinavian country has produced its share of top players over the years, but those two sit head and shoulders above their countrymen with leads of $4 million on third-place Jani Sointula.
Helppi admitted he used to do some scoreboard watching to check on Antonius' progress, but Antonius' recession from the tournament scene and decision to focus on high-stakes cash games has left Helppi sweating only the odd $100K that lures Antonius back.
"It's nice to be No. 1 at the moment, but if he gets there, it's fine," Helppi said. "I'm just trying to win some money and have fun."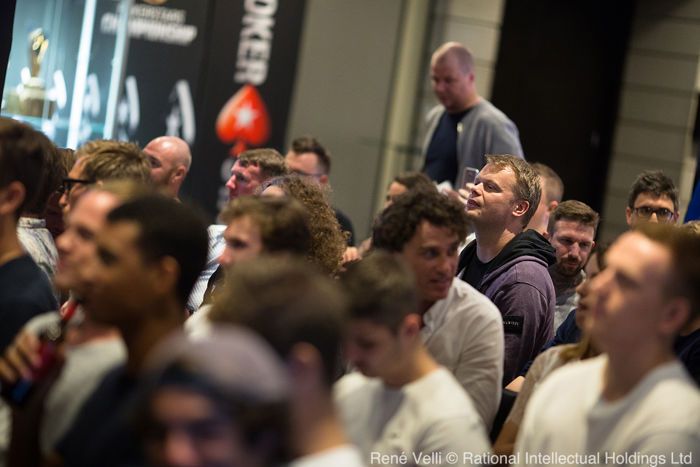 The Stars Group is a majority shareholder in iBus Media