How Much Do Sponsored Pros Make? Talbot Tells All on Poker Life Podcast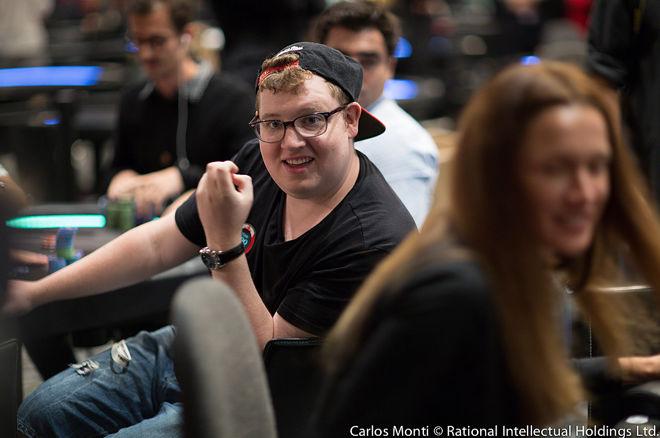 The latest Poker Life Podcast hosted by Joeingram1 featured Parker Talbot aka "tonkaaaaP" and the two caught up on everything in this near two-hour long chat.
They began talking about how cryptocurrency has taken over the poker world, and the crazy debut of Doug Polk's Crypto channel, which has just skyrocketed to the top of the YouTube crypto market.
But the main focus of this interview was definitely on how Talbot is going to face coming back to his streaming rhythm after a three-month break. Tonkaaaa confessed that the pressure of uploading a stream five days per week was too much. "The first year was so consistent, I was doing like 40 to 50 hours a week, and for me that was just not sustainable."
So that's why he's planning to come back with a "more consistent schedule, streaming three days a week and doing more content in social media, like promotions and other YouTube videos."
Poker Sponsorships
The two even touched on the topic of sponsorship in the poker world. Talbot is no stranger to this as he has been an 888poker Ambassador for quite some time now. He got pretty candid and even confessed the range of salaries that sponsored players make, saying "I know it's from $40,000 to $300,000 per year."
One of the challenges sponsored pros make is finding the balance between posting original content and posting promotions for their sponsor. "Being a sponsored pro there are things that you can't openly say anymore or go crazy, and you also have to promote things as well, and a lot of people don't like promotional posts […] so you have to keep being yourself while promoting."
It's two hours of great content that's surely worth a listen.
Show Time Stamps
| | |
| --- | --- |
| 1:25 | Doug Polk crypto channel discussion |
| 4:45 | Has crypto taken over poker conversating? |
| 7:30 | Why Parker initially began streaming |
| 8:30 | Parker considered leaving the poker streaming space |
| 14:49 | Parker plans steady Twitch/YouTube content in 2018 |
| 25:50 | Current PokerStars marketing strategy compared to 888 Poker |
| 27:58 | Why did Parker choose 888 Poker over other online poker operators? |
| 29:48 | Current Partypoker marketing: Ike Haxton, Jason Koon, Fedor Holz as pros |
| 31:17 | The value of poker streamers as sponsored pros |
| 59:42 | "Sponsored Pro" compensation ranges |
| 1:21:08 | Mixed games coming soon to Parker's Twitch channel? |
| 1:29:29 | How being a sponsored pro affects live stream content |
Finding a trustworthy room to play online poker can be a monumental burden. That's all the more true if you're just looking for a place to play poker for free. We've listed five of the best play-money poker sites to enjoy and help hone your skills.