PN Blog: A Busy Year of Poker Comes to an End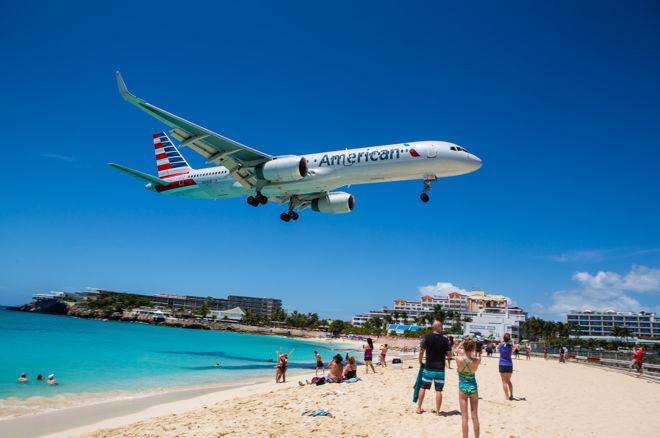 Exactly one year ago when 2017 had just started, I had no idea what would happen as no live event coverage was confirmed yet and the Aussie Millions was a no-go due to budget reasons. What followed turned into the busiest year since turning my work focus almost entirely on live poker reporting, including some surprise trips and almost two-thirds of the year spent away from home.
It doesn't necessarily come as a surprise that I consider the washing machine and dryer as my most important and best investment over the last few years. Coming back home for just a few days at once barely leaves any time except to wash the clothes and refill the fridge. The Garmin fitness watch also comes in handy, as it keeps track of my movements and sleeping patterns while also reminding me of my own miserable shape.
Eventually, I ended up working at no fewer than 20 live events in 12 different countries, of which the King's Casino in Rozvadov claimed the top spot with four visits. In the middle of January, that was all but a dream though, and while I had frequent events the previous years, there was no guarantee to keep up that momentum by default as a freelancer.
2017 Stats at a Glance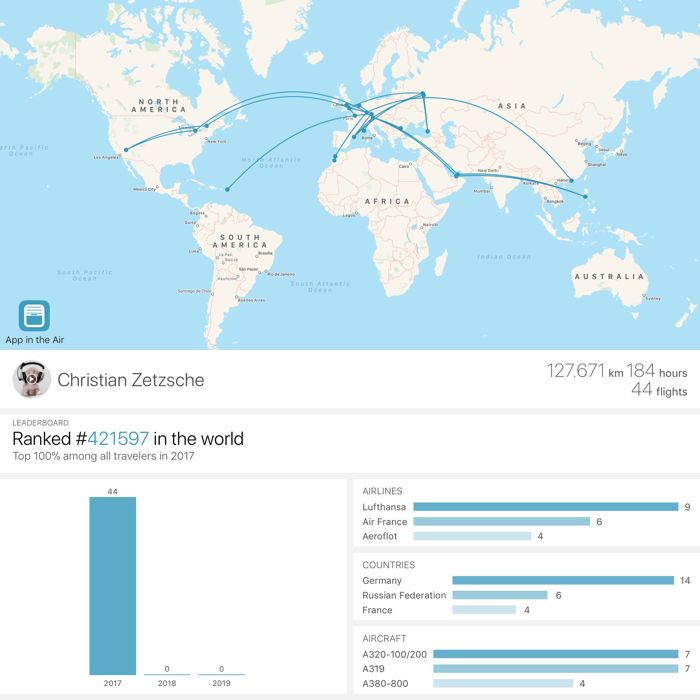 | | |
| --- | --- |
| Events covered: | 20 |
| Countries visited for work: | 12 |
| Full Days of live reporting: | 197 |
| Travel Days: | 39 |
| Number of Flights: | 44 |
| Flight kilometers in total: | 127,671 km |
| Total hours on planes: | 184 hours |
Busy and Diverse Start to the Year
At the end of January, I got to visit the iconic Hippodrome Casino in the heart of London for the first-ever PokerStars Festival. Despite having been in the UK and London several times, it was a first for me in this very casino. The venue itself can be somewhat confusing with several small rooms on different floors and I hit my steps goal every day without putting too much effort into it.
The next event on the list was something entirely different, as it didn't appeal to the typical mix of casual poker player along with some pros, but instead to some of the biggest names on the high-stakes circuit. A small but exclusive field battled in the Triton Super High Roller Series in Manila, Philippines for a big payday at the stunning Solaire Resort and Casino, and the hospitality was excellent with a room at the resort along with free drinks and an exclusive buffet for the players and poker media.
One week at King's Casino followed before an equally long travel from home to a final destination on the other side of the planet to the Netherlands Antilles in the Caribbean. Sint Maarten is best-known for the spectacular Princess Juliana airport, on which planes arrive directly above the Maho beach. Unfortunately, the "Friendly Island" with only 37 square miles was hit by a hurricane and many buildings including the Casino Royale and the Sonesta Resort were severely damaged later in the year in September — a friendly reminder that life is too short.
Exactly one month after heading to Manila, Asia was once again the travel destination with the PokerStars Championship in Macau. By now I am used to long distance flights and barely pick up jetlag, though it helped a lot that there was just one single flight with the Airbus A380 to Hong Kong and a short ferry ride.
Macau is a small version of Las Vegas with very humid weather. The food selection is exotic indeed and the huge breakfast buffet at our hotel was simply astonishing. If one has too much free time — or a very late return flight — an extensive stroll through Hong Kong on the way back should be on everyone's to-do list.
One of Europe's biggest card rooms, the Dusk Till Dawn in Nottingham and one of Europe's richest regions with Monte Carlo, Monaco were up next to round out a very diverse first third of the year, filled with plenty of contrasts. A card room in an industrial area that hosts some of the UK's biggest poker festivals, and the home of the rich and super rich with Ferraris around every corner don't necessarily have much in common, eh?
Summer Highlights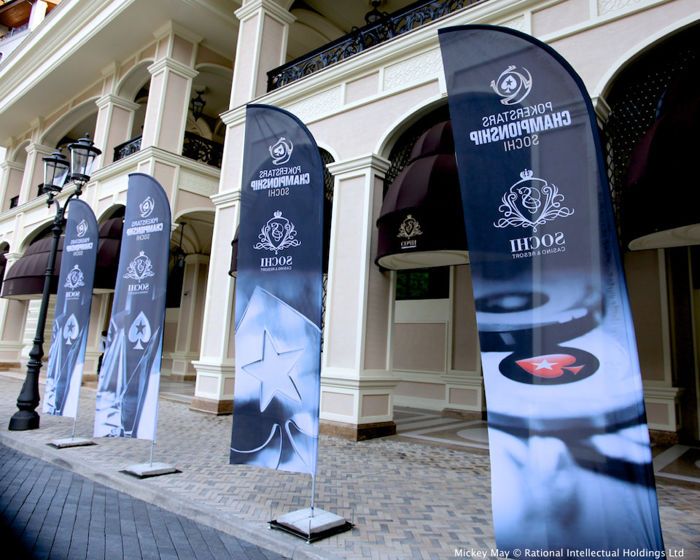 There wasn't much time to recover from all the early-year travel madness, as the annual summer camp — also known as the World Series of Poker in Las Vegas, was quickly upon me. However, there was a special twist added with two events prior — the 888live Festival Barcelona and the PokerStars Championship in Sochi. I left my apartment on May 10th and returned on July 19th for more than nine weeks on the road in a row.
The Catalan city will always remain one of my favorite places to visit and by now I am getting better at speaking Spanish as well. From the sun in Spain straight to the former host city of the Winter Olympics in Sochi, Russia was just the start of things to come with three weeks in a row in either a hotel, casino, airport or plane.
So how exactly does one get from the Black Sea to the middle of the desert in Nevada? A night flight from Sochi to Moscow and a morning flight to London was the first part of the trip. I stopped counting the hours while watching movies on the overseas flight to Montreal and somehow managed to even go for a grocery run after arriving in Sin City on the evening of the "same day."
It wasn't my first time in Las Vegas, but only my second time working there for more than a month. In order to get my visa for Russia, I had to increase my travel insurance and it was a fortunate timing indeed. Mid-way through the WSOP, I had heavy stomach pain and thankfully a close friend urged me to go to the hospital. More than half a year later, my insurance is still arguing with the hospital concerning the exorbitant expenses for the operation I had to have done. After one week of doing barely anything, I was back in action and my appendix was sipping drinks in Margaritaville.
There obviously were a few highlights during the six-week madness in the poker paradise. While I was not covering many of the mixed games as I did two years before, most Omaha tournaments were still part of my schedule. Back in 2014, I covered two final tables that Tommy Le made and he finally claimed his maiden bracelet while I watched the action unfold on the main stage. After a quick celebration with all his friends on the rail, he walked over to me with the words, "Come on, give me a hug" with a big smile on the face.
The incredible Brazilian and British final table rails were fascinating to watch with Chris Moorman and Max Silver joining the club of bracelet winners. Silver also went on a deep run in the Main Event while Mickey Craft and John Hesp brought the fun to the tables. Once the unofficial final table was set, my work was finally done and I somehow resisted the urge to scream "Seat open on the media table!" while slinking out of the tournament area.
Post-WSOP Schedule
Some ten days later I was back on my way to the Philippines, but the remainder of the year was definitely not as crazy in terms of travel. Return visits to the King's Casino, Barcelona and Sochi each had their own special flair, and I can now also highly recommend Arabian-flavored ice cream at the Menara Mall in Marrakech.
After working all but the last three days of the WSOP in Las Vegas, I added the entire WSOPE and WSOP Circuit at the King's Casino in Rozvadov to my collection of events to attend. One month with only a few days off in between and many visits to the free buffet. Let's just say, the numbers displayed on the scales were not a welcomed early Christmas gift.
The busy year capped off with three smaller events in Hamburg, Bucharest and the last-ever PokerStars Championship in Prague, during which the return of the European Poker Tour was announced. Especially the Unibet Open in Bucharest in a five-star hotel with free buffet, drinks and gear for everyone showed that other poker brands with smaller buy-ins know exactly how to cater to their players.
Most people in my hometown travel as much in 10 years as I did in these past 12 months, and the staff at the train station already knows my loyalty card details whenever I visit the counter. "So where are you going to this time?" is pretty much the first question.
How long the life out of a suitcase will be as desirable is one question that I frequently ponder. All the travel and work doesn't help in terms of a possible relationship, and the physical and mental balance is also very difficult to maintain. Especially the lack of regular fitness exercise towards the end of the year is something I need to work on and I also want to cut down on drinking soda.
What's Next?
Two live events are confirmed for January 2018. The upcoming World Poker Tour European Championship at the Spielbank Berlin is the first televised WPT Main Tour event in Europe in five years and I am also very much looking forward to my third trip to Melbourne for the 2018 Aussie Millions.
Hopefully there will be time and the opportunity to cross off a few things from my bucket list. There are three major cross-country train routes and I would like to do one of them: The Trans Siberian from Moscow to China (and visit Japan from there), a trip through South America or travel through Canada from east to west (or vice versa, depending on the time of the year).
Apart from that, I want to improve my Spanish and learn basic Russian, add a day or two days at the end of a work trip to explore and take pictures and get back to writing blogs more frequently.
Over and out. Adios y hasta la proxima vez!
Finding a trustworthy room to play online poker can be a monumental burden. That's all the more true if you're just looking for a place to play poker for free. We've listed five of the best play-money poker sites to enjoy and help hone your skills.