Breakout Poker Players of 2011 Part 1
Looking back as the year comes to a close, you may remember that quite a few new faces have emerged on the poker scene. Plenty of players have had very solid years on the felt, but a select few have really made 2011 their year.
What determines a breakout player and how do you make the cut? Handfuls of players could have made this list under one argument or another, but we had to narrow the criteria somehow. By rough judgement, we looked at the top 100 money earners from 2011 up until this point in the year and picked out a few who met the following criteria.
First, the player had to have a minimum of $1 million in live tournament earnings. Second, a major victory or combination of more than one minor victory had to have been obtained. Third, the player had to produce other top results throughout the course of the year that kept them a the topic of conversation. Last, of course, this should have been the best year for the player and really cemented their place on the poker map.
Pius Heinz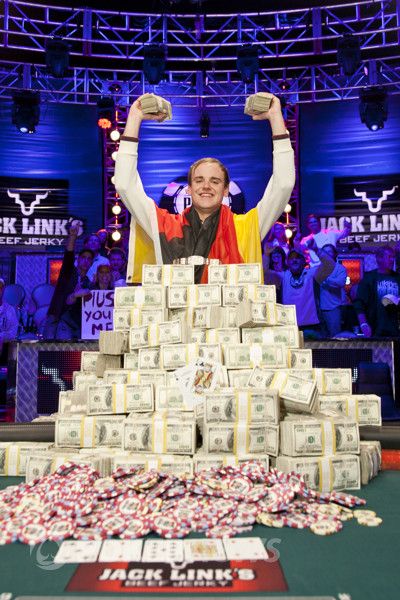 2011 earnings: $8,823,794
7th — WSOP $1,500 No-Limit Hold'em
1st — EPT Barcelona €1,000 No-Limit Hold'em Turbo
1st — WSOP Main Event
By now, everyone knows Team PokerStars Pro Pius Heinz after he conquered the greatest tournament in the world: the World Series of Poker Main Event. Heinz doesn't have many results on his record. In fact, he only has three live scores that we can find, but they're all pretty solid. Outside of his massive WSOP win for over $8.7 million, Heinz final-tabled another WSOP event and also won a side event at the European Poker Tour Barcelona.
We're not going to lie, we would have been hard-pressed to put Heinz on the list had he only binked the WSOP Main Event, and we don't really think that should alone make you a breakout player for the year, but Heinz did have those other two results that were fairly notable. He also was the absolute star of the WSOP Main Event final table, coming up from one of the short stacks to take control in a big way and lead the charge to victory. We're not sure if Heinz will ever be able to top his 2011, money-wise, but look for him to add several more results in 2012.
Ben Lamb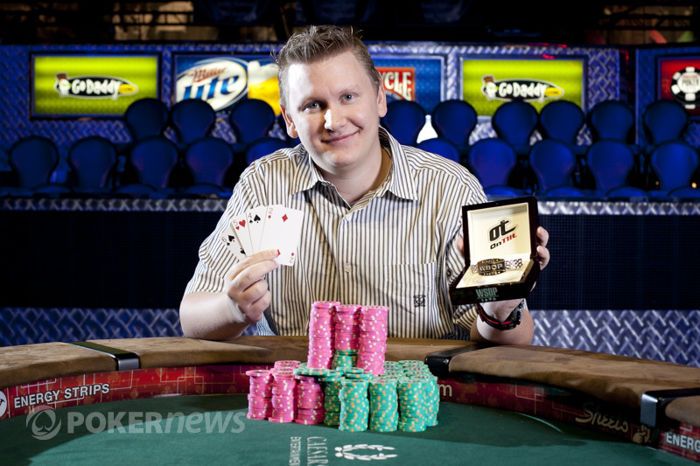 2011 earnings: $5,352,970
2011 WSOP Player of the Year
2nd — WSOP $3,000 Pot-Limit Omaha
1st — WSOP $10,000 Pot-Limit Omaha
8th — WSOP $50,000 Poker Players Championship
3rd — WSOP Main Event
If you're inside the poker world, you probably already knew of Ben Lamb was before 2011, but many people came to know his name and face thanks to his ultra-impressive WSOP over the summer.
At the WSOP this summer, Lamb final-tabled four events and won over $5.3 million. One of those final tables was in the Main Event, where Lamb finished third for just over $4 million. He also claimed his first gold bracelet in the $10,000 Pot-Limit Omaha Championship. On top of all the money he earned from those finishes, they gave him enough points to capture the 2011 WSOP Player of the Year title.
Sam Trickett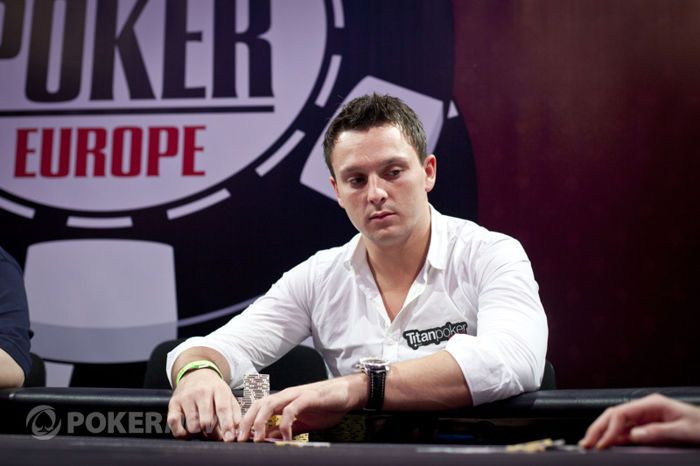 2011 earnings: $4,598,038
1st — Aussie Millions $100,000 Challenge
2nd — Aussie Millions $250,000 Super High Roller
1st — Partouche Poker Tour Main Event
If anyone deserves the title of "Breakout Player of the Year" it's Sam Trickett. The kid simply crushed this year and really put himself on the map as one of the most elite tournament players in the world.
In January, Trickett won the Aussie Millions $100,000 Challenge and then came in second in the $250,000 Super High Roller at the same series. After a rather uneventful couple of months that included the WSOP, Trickett took 11th place in the first Epic Poker League event and then final tabled the Partouche Poker Tour. Much like the WSOP Main Event, the PPT Main Event took a hiatus from play before playing out the final table a couple months later in November. Trickett was the chip leader heading into the final table and was able to ride his stack to victory and a third million-dollar score of the year.
It's pretty amazing that with only having one single score slightly over $1.5 million Trickett was able to earn nearly $4.6 million this year. If we had to pick one single winner for "Breakout Player of the Year," it'd be Trickett hands down.
Matt Giannetti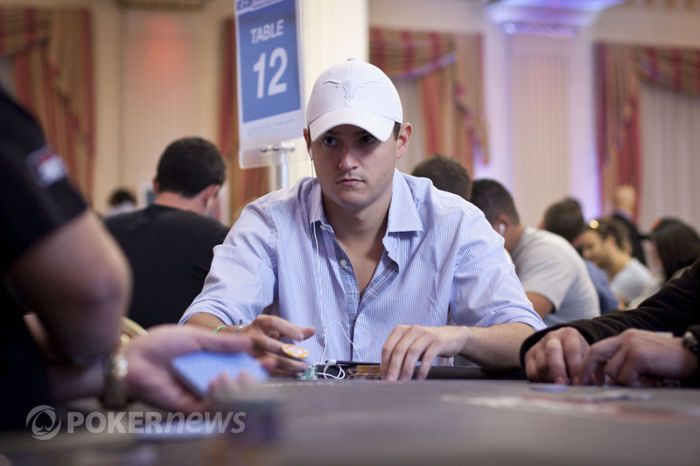 2011 earnings: $3,349,5088
1st — WPT Malta Main Event
4th — WSOP Main Event
Matt Giannetti has been a regular grinder for a couple of years now. His tournament results date to 2006, but it wasn't until 2011 that he made a name for himself. Before this year, Giannetti's best year was in 2008 when he earned $172,803.
In years past, Giannetti has had some WSOP success, but none larger than what he achieved this year by making the November Nine. During his hiatus from the final table, Giannetti traveled the tournament circuit. It was a good decision to do so as he earned his first major win of his career at the WPT Malta. That win alone earned Giannetti more money that he had ever won for an entire year in his career. Then, upon returning to Vegas, Giannetti turned his November Nine appearance into a fourth-place finish for just over $3 million.
Andrey Pateychuk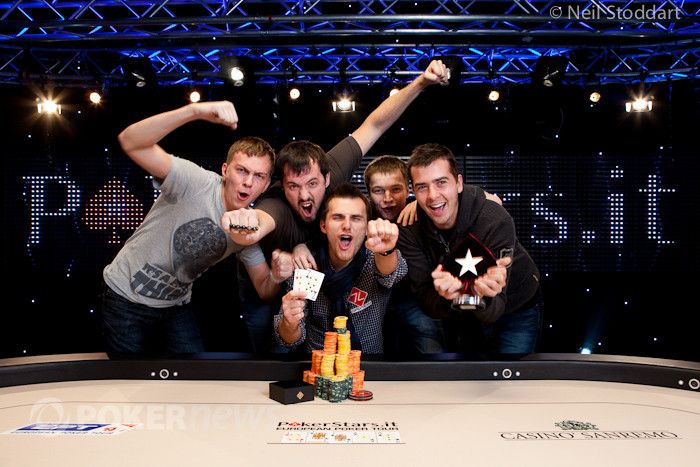 2011 earnings: $2,087,977
15th — WSOP Main Event
1st — EPT San Remo Main Event
1st — WPT Prague
Outside of Trickett, Andrey Pateychuk would be our vote for the "Breakout Player of the Year" simply because he's absolutely crushed anything he has touched in 2011. In the latter half of the year, Pateychuk cashed for over $2 million and earned two of the biggest wins a poker player could — a WPT title and an EPT title.
Pateychuk first came to our attention with a deep run in the WSOP Main Event. He finished in 15th place at the Rio for just under $500,000, but that would only be the third largest score of the Russian's 2011. In October, Pateychuk stormed Italy to win the EPT San Remo Main Event for €680,000 and then went on to win the WPT Prague for €450,000 in November.
We've covered a lot of poker tournaments and a lot of players, and one thing we can tell you for sure is that Pateychuk's got some serious game and he's going to be a force to be reckoned with for years to come.
Phillip Gruissem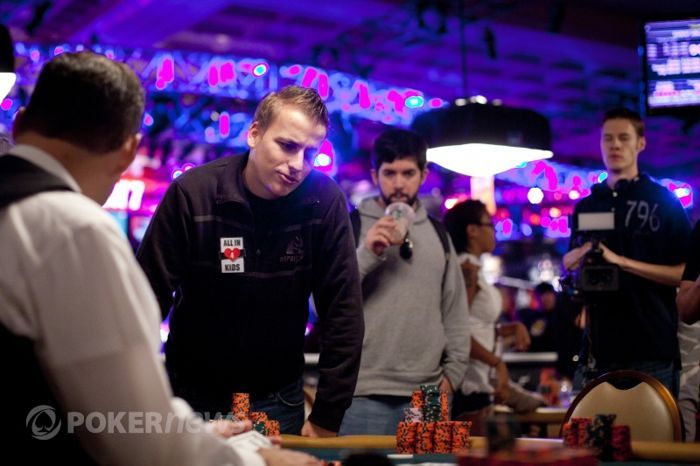 2011 earnings: $1,588,486
28th — WSOP Main Event
1st — EPT Barcelona €10,000 High Roller
1st — EPT London £20,000 High Roller
4th — EPT San Remo €10,000 High Roller
3rd — EPT Prague €10,000 High Roller
On the EPT, Phillip Gruissem is regarded as the High Roller king. Again and again, at every stop, Gruissem seems to crush all the High Roller events. In 2011 alone, he won back-to-back High Roller events in EPT Barcelona and EPT London before going on to finish in fourth at the EPT San Remo High Roller and third in the EPT Prague High Roller. It'd be a shame to forget that he also came in third at the EPT Berlin High Roller in April.
For Gruissem however, he didn't just have success in those events. During the summer, Gruissem put on a very solid showing at the WSOP Main Event, where he finished in 28th place for over $240,000. All in all, Gruissem netted just shy of $1.6 million in 2011 and has a great tournament game that's going to keep him winning for awhile.
Be sure to stay tuned for Part 2 of this article where we'll bring you another patch of breakout performers from 2011.
Following us on Twitter is the best way to get up-to-the-minute poker news delivered to your timeline.